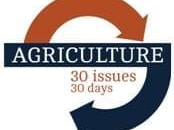 AgForce has implored the Queensland Government to secure the future of thousands of primary producers, and strengthen agriculture's ability to meet the state's food production goals, by putting to an end unrealistic and excessive pressure being placed on graziers by leasehold land rental fees.
Approximately 65pc of Queensland is held by Government and leased to graziers with rental fees paid on an annual basis. Every year, for the past six years, most rural leaseholders have experienced a 20pc rise in rental fees, with these increases forecast to continue to 2017. These increases were instigated by the former Labor Government which, in 2007, set a target of lifting rents from 0.8pc of Unimproved Value (UV) to 1.5pc by 2017.
To access leasehold land, primary producers must first purchase leasehold properties at a cost that is often equivalent to freehold prices. Graziers must then pay rental fees on top of this significant capital investment.
AgForce Queensland General Manager of Policy, Lauren Hewitt, speaking today as the '30 Issues, 30 Days' campaign moves to Day 10, said the methodology used to determine rent was unsuited to rural land and leading to substantial hardship within agricultural businesses.
"Rental rates are calculated as a percentage of the UV of the land, that is, the land bare of any infrastructure, land improvements, crops or livestock," Ms Hewitt said.
"But these UVs have been strongly influenced by spikes in property prices driven by demand for land from the resources sector, as well as a number of other external forces, and simply do not take into consideration production capacity or potential farm income.
"They also don't acknowledge the substantial capital outlays leasehold producers have already paid to acquire this land.
"At a time when commodity prices have declined in real terms for the past decade this is crippling industry and putting at risk the ongoing viability of rural businesses operating on leasehold land."
Charters Towers beef producer, Emma Robinson, said rental fees on her family's property was $8000 per annum 10 years ago and could be up to $80,000 by 2017.
"This will undoubtedly be one of our biggest costs and will account for up to 20pc of our annual income – we'll be paying the Government more than we are paying ourselves," Mrs Robinson said.
"That's $80,000 we're not spending in our local community, we're not spending employing someone and we are not putting back into our business and working to grow it and make it more productive."
Rolleston beef producer, Ian McCamley, said the State Government must urgently review the rental methodology and undo the damage instigated by Labor a decade ago.
"We expected the new State Government to come in and fix a lot of this crazy stuff that was done by the previous State Government," Mr McCamley said.
"We're here to produce food and it's extremely important we can have viable businesses.
"We're keeping this country open, helping our communities and keeping our kids in local schools.
"Unless the Government starts righting some of the wrongs of the previous Government, what's the point?"
Source: AgForce Queensland