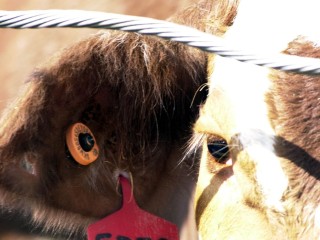 The National Livestock Identification System will cover all Australian cattle regardless of circumstance from the end of next year after the country's agriculture ministers agreed to end exemptions at a meeting in Melbourne last week.
Agriculture ministers voted at last Friday's Primary Industries Ministerial Council meeting to cease exemptions from the requirement to tag cattle with electronic tags by the end of 2012.
The decision is in line with the recommendations of the NLIS (Cattle) Advisory Committee, SAFEMEAT and the Farmer Review to enhance the traceability of cattle.
The move will formalise what has already been imposed upon the live export industry for all practical intents and purposes by the new supply chain assurance regulations that require the full traceability of Australian cattle in export markets.
Under NT legislation cattle that were delivered direct from properties of breeding origin to port for live export were granted an exemption from requiring NLIS electronic tags.
However the new export assurance systems and the associated onus on exporters to be able to track cattle right through supply chains has effectively led to a "no tag, no export" policy already.
The council of federal, state and territory agriculture ministers also agreed that the Australian Government should consult and work with states and territories to implement the recommendations of the Farmer Review.