Australian agricultural groups have described yesterday's Senate Inquiry report recommending that "meat category brands" be restricted to use by animal protein products as a victory for truth in labelling.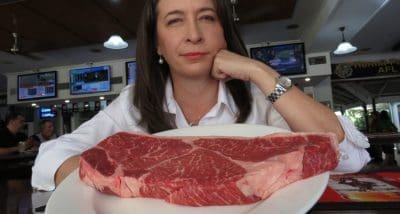 Ultimately it came down to a question of consumer clarity, the report noted, stating that consumers are not benefitted if labelling does not clearly define which category the product belongs to.
"Consumers are increasingly well informed and educated as to ingredient and nutrition labelling, but the use of animal terms and imagery on plant-based products is not adding to the ease of busy consumers," Chair Susan McDonald wrote in the Chair's Forward.
"While it appears most plant-based protein product manufacturers use clear labelling and terms, such as 'plant-based burger', there are no labelling standards to ensure that animal terms or images are not used on plant-based protein product packaging," she wrote.
The nine recommendations in summary call for:
A new mandatory regulatory framework for labelling of plant-based protein products, which would also apply to cultured meat products when they enter the market;
A Review of the Food Standards Australia New Zealand (FSANZ) Code, with focus on exempting its application to named meat, seafood and dairy category brands;
FSANZ to develop guidelines on how plant-based protein products should be labelled, a definition of plant-based protein products, and minimum compositional requirements for plant-based protein products.
The ACCC to review placement of plant-based protein products in retail stores, and develop a National Information Standard that restricts the use of meat category brands to animal protein products.
CSIRO and DAWE to examine measures to strengthen plant-protein sector's use of Australian grown products, and support investment into local plant-protein manufacturing infrastructure, and DAWE ensure the plant protein sector is supported to help achieve Australian agriculture's $100 billion goal by 2030.
It is important to note these are just recommendations for the Government to consider. The Government now has three months to respond to the report.
Asked what steps would be required for the ACCC to act on these recommendations, a spokesperson told Beef Central today that will depend on the Government's response.
"The recommendations made by the committee are a matter for the Australian Government to consider, and the Government may choose to respond to the report."
The report was submitted with the support of participating Coalition and ALP senators, while the participating Australian Greens Senator submitted a dissenting report.
Reaction
A range of agricultural industry groups have welcomed the committee's report and recommendations.
The Cattle Council of Australia said the recommendations will empower consumers to make informed choices on the foods they eat.
If adopted, the recommendations would lead to greater transparency in food labelling and increased consumer knowledge on the products they choose.
"There's nothing wrong with plant-based food, but you must respect the consumer and be transparent about what you're selling them," CCA president Markus Rathsmann said. (See full CCA media release here)
The Australian Meat Industry Council said the recommendations would go a long way towards restoring truth in labelling for Australian consumers, while ensuring animal and manufactured plant-based protein industries compete on a level playing field.
"We are grateful for the time and effort from Senator Susan McDonald and from RMAC in getting this outcome today," said AMIC CEO Patrick Hutchinson.
"It is great to see that all sectors of the traditional protein industry have been recognised and everyone is getting some assistance through the Senate Committee's recommendations.
"The focus at all times has been on regulating meat definitions and meat labelling, the issue is not on the existence of alternative plant proteins."
Sheep Producers Australia acting CEO Bonnie Skinner said the report supported the view that minimum regulated standards as opposed to voluntary standards are needed to prohibit plant protein product manufacturers from referencing terms such as "lamb" and using livestock images on plant protein packaging or marketing materials.
"These recommendations will help to restore truth in labelling for Australian consumers," she said.
"No more porkies" was the lined taken by Australian Pork Limited in its media release welcoming the committee's findings.
"Our producers adhere to some of the strictest standards in the world for biosecurity, animal welfare and food safety," APL CEO Margo Andrae said.
"We want these producers to have a fair playing field, and for consumers to be clear on their choice when selecting their proteins."
Representing the plant protein sector, the Alternative Proteins Council expressed disappointment in Senate Inquiry recommendations, stating that clear labelling with
voluntary guidelines are adequate.
The council said the report largely ignored evidence showing that Australian consumers understood current labels and evidence from government departments and agencies, researchers, retailers and others demonstrated that existing labelling is clear, and current regulations work.
"The APC believes the Committee's recommendations to enact restrictive regulations are unjustified based on the balance of the evidence presented to the Inquiry," the APC said – see its full media statement here.