THE Australian Competition and Consumer Commission's recently announced crackdown on businesses making misleading environmental and sustainability claims has triggered meat industry calls for closer scrutiny on the "fake meat" sector.
Several groups raised concerns during last year's Senate Rural and Regional Affairs Committee inquiry into definitions of meat over marketing claims made by plant-based protein manufacturers.
RMAC Independent Chair John McKillop has urged the ACCC to take more action, telling Beef Central that if the regulator was serious about scrutinising organisations that overstate or mislead consumers about their environmental credentials, "the fake meat sector would be high on their target list".
"Disappointingly, the ACCC has demonstrated a complete lack of appreciation of the labelling and marketing issues surrounding plant-based substitutes, as was highlighted throughout the recent senate inquiry process.
"Our concerns about misinformation were validated by the Senate Inquiry report which agreed environmental and animal welfare statements being made for some fake meat products were concerning and failed to acknowledge the livestock sector's commitment and substantial progress in improving environmental outcomes in Australia.
"With environmental concerns becoming a heightened priority for many Australians, consumers deserve robust truth in labelling regulations that ensure heavily processed manufactured plant-based proteins cannot peddle false or misleading environmental or sustainability claims.
"We look forward to working with the Albanese Government to deliver on its election commitment to ensure accurate and clear food labelling rules for manufactured plant-based protein products."
In light of the issues raised during the inquiry, and the ACCC's recently announced crackdowns on companies making misleading environmental claims, Beef Central asked the competition regulator if it believed manufacturers of plant-based protein products were justified in making claims of environmental superiority.
In response the ACCC provided the following brief statement attributed to an ACCC spokesperson:
"Under the Australian Consumer Law businesses must not mislead or deceive consumers in their advertising or marketing.
"Whether or not a particular claim is misleading requires consideration of the individual circumstances in each case, and the overall impression conveyed to consumers by the claim."
Inquiry heard multiple concerns
The committee's final report in February noted that concerns were received about information found on the packaging of plant-based protein products which was inaccurate or not supported by sound evidence.
In particular, references were made to a study by the University of Melbourne which found that plant-based protein companies made a range of claims about the benefits of their products, which included nutritional, environmental, animal welfare and food security claims.
However, overall the study found "few companies" provided evidence or data to support their claims.
Livestock sector representatives also expressed frustration at what they viewed as "dishonest and misrepresenting" claims made in marketing of plant-based alternatives about the environmental impacts of livestock production.
These claims were unsubstantiated and ignored work and investment by the industry to reduce its environment footprint, leading to concerns the claims would lead to "reputational loss" for the livestock sector, industry leaders said.
During the inquiry RMAC questioned the ACCC's "lack of action" to investigate misleading labelling of plant-based protein products, particularly those that make unsubstantiated claims about health and environmental benefits, both in favour of plant-based foods and against the animal protein.
This was despite the ACCC having its own compliance and enforcement policy, which gave it the power to investigate a new or emerging market issue or where their action is likely to have an educative or deterrent effect.
The Australian Farm Institute (AFI) also noted that some marketing language used by the plant-based protein sector "portrayed animal proteins in a negative manner, using misleading and inaccurate information".
"Generalised statements on environmental stewardship issues such as water-use and greenhouse gas emissions do not consider or portray the wide range of farming management practices utilised in the animal protein sector."
It was incumbent on lawmakers to ensure any public claims made about a company's or competitor's products are truthful and accurate, the AFI said.
'The ACCC won't hesitate to take enforcement action'
In its recent announcements the ACCC said at least 200 company websites will be reviewed in a sweep for misleading environmental claims across a range of targeted sectors including energy, vehicles, household products and appliances, food and drink packaging, cosmetics, clothing and footwear.
"As consumers become increasingly interested in purchasing sustainable products, there are growing concerns that some businesses are falsely promoting their environmental or green credentials. Misleading claims about products or services undermine consumer trust and confidence in the market," ACCC Deputy Chair Delia Rickard said.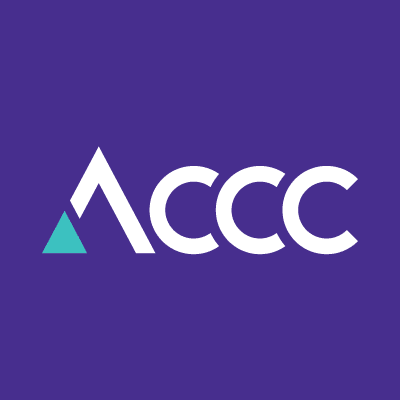 "In looking at claims we are concerned about what the ordinary consumer will understand the claim to mean. The ACCC won't hesitate to take enforcement action where we see that consumers are being misled or deceived by green claims," Ms Rickard said.
In an earlier statement, the ACCC also warned businesses that they need to be ready to substantiate any environmental or sustainability claims when marketing their goods and services.
"Broad terms like 'environmentally friendly', 'green', or 'sustainable' have limited value and may mislead consumers, as they rarely provide enough information about what that exactly means in terms of the product or service consumers are considering purchasing."
"It is important that businesses can back up the claims they are making, whether through reliable scientific reports, transparent supply chain information, reputable third-party certification, or other forms of evidence. Where we have concerns, we will be asking businesses to substantiate their claims," Ms Rickard said.
"The ACCC won't hesitate to take enforcement action where we see that consumers are being misled or deceived by green claims."