AUSTRALIA'S competition watchdog has today launched a new inquiry into supply chains for perishable agricultural products, specifically investigating whether bargaining power imbalances exist in relationships between farmers, processors and retailers, including supermarkets.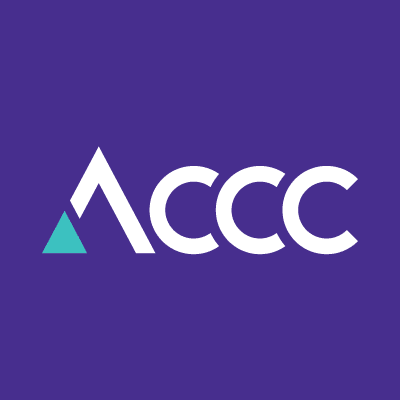 The inquiry was initiated by the Treasurer Josh Frydenberg and the Agriculture Minister David Littleproud and will take an estimated three months to complete
The Australian Competition and Consumer Commission said today it will take a broad look at trading practices throughout supply chains, including the relationships between farmers, processors and retailers.
The inquiry will review the extent to which any potential bargaining power imbalances in these relationships can adversely impact the efficient operation of these markets, and the role of market structures and regulations in delivering efficient and equitable outcomes.
"This inquiry provides an opportunity to take a broad look at perishable agricultural supply chains in Australia, utilising knowledge we have gained in working across a range of agricultural issues," ACCC Deputy Chair Mick Keogh said.
"In recent years the ACCC has conducted detailed market studies in the beef cattle, horticulture, dairy and winegrape sectors, and has continuing responsibilities associated with the Horticulture and Dairy Codes, as well as the Food and Grocery Code."
In an interview on ABC television this morning Agricultural Minister David Littleproud said there were two parts to the inquiry.
"Firstly, we're looking at the Dairy Code of Conduct that simply goes from the farm gate to the processor, and now seeing whether that should be extended to supermarkets, and then looking at other perishable agricultural goods, whether that be fish, whether that be dairy, whether it be horticulture, eggs, chicken, meat, to make sure that supermarkets are not abusing their power in their dealings with farmers."
Mr Littleproud said the inquiry was not about regulation but about making sure that there "is a framework that gives fairness".
"This isn't about regulating prices; this is just making sure farmers are treated fairly.
"When you have two supermarkets that have over 60 per cent of the market in terms of supermarket share, that adds some complexity and gives them some bargaining power that could be abused, and we want to make sure we explore that properly and if needed, we'll act."
Mr Littleproud said the Grocery Code of Conduct now in place only focuses on the big companies, not on small family farms.
"And I think what we're saying is these small family farms don't have much power, don't have any legal recourse because they don't have the financial means in which to prosecute. So, is there a framework that needs to be put in place.
"And if you're doing the right thing, it costs nobody anything and so the supermarkets who proclaim they've done nothing wrong and processors, they should fear nothing because if they're doing the right thing, even if there was regulation, it costs them nothing anyway."
He said the inquiry would aim to quantify anecdotal evidence of power imbalances, and added the "the ACCC has in fact got past evidence around this".
"What we're trying to do is to quantify it and validate it, and then make sure that if there is an imbalance, that needs to be looked at and regulated in terms of a code of conduct, then we will act quickly.
"We don't want to kick this into the grass, and we're creating an environment where farmers can come forward in a confidential manner to the ACCC without recourse or fear of retribution from any of their supply chains. So, we're going to do this and sort this out once and for all."