Prime Minister Tony Abbott's upcoming visit to North Asia is shaping up as a catalyst for crucial developments in Free Trade Agreements with three of Australia's largest export beef markets.
Mr Abbott is due to visit Japan, Korea and China during early April, which trade access analysts now believe will herald important developments on three fronts:
Completion of a Free Trade Agreement with Japan
The establishment of more formal dialogue over an FTA with China
Full ratification and signing of Australia's recent FTA agreement with South Korea.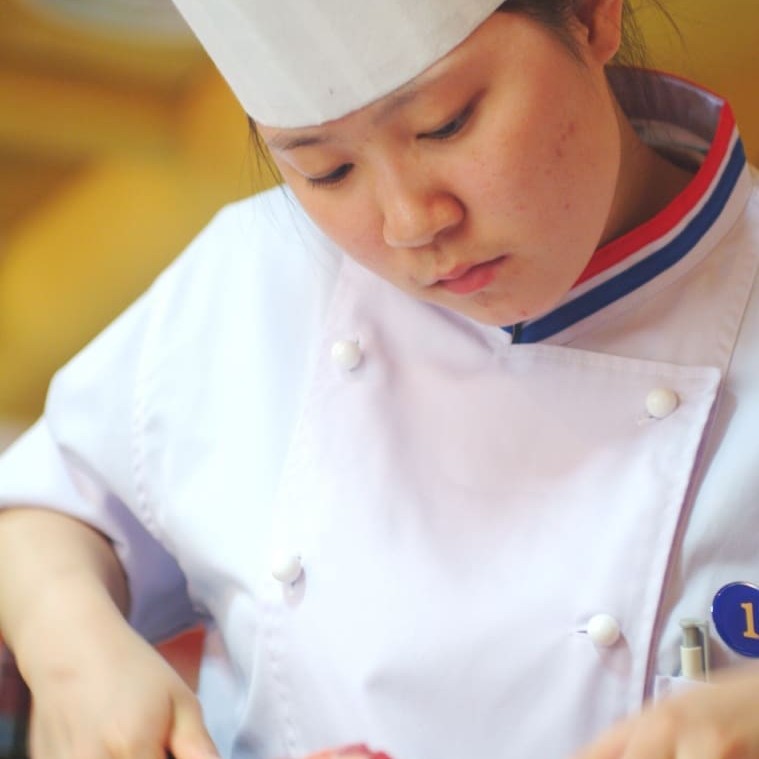 In combination, the three markets took almost 600,000 tonnes of Australian beef last year.
Numerous media reports coming out of Japan over the past week have expressed optimism that an FTA with Australia is about to be concluded. Japanese negotiators were in Canberra again as recently as last week, but it's understood no further progress was made at that round of meetings.
A senior Japanese Diet (Parliament) member also visited Australia this week, spending time on Saturday at the historic Nindooinbah cattle property near Beaudesert in southern Queensland.
Koya Nishikawa, chairman of the committee of the ruling Liberal Democratic Party on the Trans-Pacific Partnership trade deal, led a negotiating team to Australia which met for lengthy discussions yesterday with ministers Robb and Joyce, and prime minister Abbott.
Nishikawa San is regarded as a power-broker within Japan's LDP party, who could have considerable influence over outcomes, analysts say. For him to visit Australia at this particular time is regarded as highly significant, trade observers told Beef Central yesterday.
Trade minister Andrew Robb is due to visit Japan for talks with his Japanese equivalents late next week, and there is mounting speculation that that meeting will end with an FTA agreement being struck with Japan.
Prime minister Abbott would then officially sign the agreement during his own visit in early April, followed by a reciprocal visit by Japanese PM Shinzo Abe in July.
Two similar press releases have been issued in the past week by the Australian beef industry's Japan Market Taskforce, pounding-out the message that there is an industry-wide expectation that any deal with Japan will include complete elimination of tariffs on beef, over time.
The most recent offer from the Japanese is understood to be for a tariff decline from 38.5pc to 27pc for frozen Australian beef imports over 15 years, while the chilled beef tariff would drop from 38.5pc to just 32.7pc. The reasoning behind the difference between frozen and chilled tariff application is that the Japanese see chilled beef imports as competing more directly with their own domestic beef production, while frozen (mostly manufacturing meat) is less impactful.
If it was accepted by Australia in the rush to get an FTA deal over the line, it would represent a tariff decline on frozen exports of just 30pc from current levels, while the decline on chilled exports would be an even less significant 15pc.
Threat to Korean deal
Another industry concern is that any concession to Japan in less-than-complete beef tariff elimination over time would potentially jeopardise the parallel agreement that has already been reached with Korea. Currently Australia's yet-to-be formally ratified agreement with Korea will see beef tariffs gradually reduced from 40pc today to zero over fifteen years. But the Koreans might object if they saw their near-neighbours granted a much milder tariff adjustment.
Little wonder that the Australian beef industry is uneasy.
FTA negotiations have a history of progressing at snail's pace during the early stages, before concluding with a frantic round of horse-trading in order to meet a deadline, often associated with visits by national leaders keen to secure a deal as much for political reasons, as for trade liberalisation.
Japanese FTA negotiators continue to dig their heels in over making more significant concessions over beef, while Australia insists that any deal must include elimination of the tariff over time.
"However there seems to be some urgency now appearing from our government that an FTA is agreed to, and put to bed promptly," a senior Australian exporter said yesterday. "Our concern is that the urgency may deliver a deal that falls well short of complete tariff elimination."
"A 'soft' deal for beef might give us some tariff advantage over US export competitors for a short period of time, because parallel FTA negotiations between Japan and the US are well behind Australia's. But our deep concern is that it may fall far short of industry expectations, in the rush to get a deal over the line."
Japan is a $1.4 billion a year market for Australian beef, but the current 38.5pc tariff means the Australian beef industry is paying the Japanese government $590 million in import tariffs a year. Much of that revenue is used as a direct subsidy of Japanese livestock producers.
Speaking after hosting Japanese politician Koya Nishikawa's southern Queensland visit over the weekend, chairman of the Australian Beef Industry Japan FTA Taskforce, Lachie Hart, said Japan still had significant ground to cover before an acceptable FTA outcome could be achieved.
"The beef tariff regime is a significant point of conjecture within the FTA negotiations – but one which the Australian beef industry is adamant must be addressed," Mr Hart said in a statement.
Japan was seeking to maintain high tariffs on 'sensitive' agricultural products such as beef – a direct contradiction to the trade liberalisation sought by the Australian beef industry.
"Beef must be front and centre of any FTA outcome," Mr Hart said. "Australian cattle producers, lot feeders and processors, not to mention Japanese consumers, are straining under the weight of a 38.5pc tariff impost – resulting in $590 million annual tax being imposed on the supply chain."
"At a time when many Australian cattle producers are experiencing declining terms of trade and battling adverse weather conditions, some relief in terms of improved market access would be most welcome. But this relief must be in the form of a strong and significant outcome for beef from the FTA negotiations – not a compromise on ambition for the sake of concluding the talks."
An FTA with Japan provided a mechanism to unlock opportunities for export industries with long-term growth prospects. The export-focused beef industry is ideally placed to help assure supplies of high-quality, safe beef to Japanese consumers as a result of a good FTA deal.
"The time is right to assist exporters looking to capitalise on growing overseas consumer demand, including those businesses which directly support rural and regional Australia," Mr Hart said.
Although some of Australia's manufacturing industries are under pressure, the meat processing sector was a shining light, employing in excess of 150,000 people to meet the growing demand for red meat from around the world.
"We encourage the Government to continue to break new ground on the trade reform front and inspire our trading partners to also be open for business," Mr Hart said.
Korean signing
Prime Minister Abbott will also visit Korea during his upcoming April trip, to formally sign the Australia-Korea FTA. According to media sources in Korea, the Korean-Canada FTA is also likely to be concluded soon. Canada has been reportedly seeking opinions on major issues regarding the FTA with Korea with key interest groups in Canada, a similar process before concluding an FTA with the EU.
China FTA negotiations could also gather pace
Meanwhile, an FTA with China still on the cards, after suggestions a month ago that prospects for formal negotiations might have gone off the boil.
Chinese Premier Li Keqiang has vowed to accelerate an FTA with Australia, significantly raising the prospects of an agreement in the near future. The Chinese Premier raised the prospect of an FTA with Australia being finalised shortly in a speech that will add momentum to trade talks ahead of Tony Abbott's visit to China in April.
It is understood the next round of formal talks between Australia and China are due to be held within the next few weeks, before Mr Abbott's April trip to North Asia.
Negotiations on an FTA between Australia and China have been 'under consideration' for eight years, and Mr Abbott's visit may be the trigger for more formal dialogue to commence.
The impetus to sign an FTA with China has been increased by the fact that China has signed FTA's with competitors including New Zealand, ASEAN and Chile giving them preferential access to the market.