THE Dolly's Dream foundation will benefit to the tune of at least $126,000 following a coordinated fund-raising effort by the Australian Agricultural Co and its staff in recent weeks.
Dolly's Dream was created by NT couple Kate and Tick Everett following the shattering loss of their 14-year-old daughter, Dolly, to suicide, after ongoing bullying. The charity seeks to change the culture of bullying by addressing the impact of bullying, anxiety, depression and youth suicide in the bush, through education and direct support for young people and families.
AA Co's 'Long Lunch' fundraiser held in Brisbane yesterday featured a collection of eight outstanding charity auction items donated by beef industry stakeholders. The 130 paying guests were treated to a sumptuous lunch prepared by Moo Moo restaurant's executive chef  Trent Robson, featuring AA Co Wylara Wagyu rump cap and OP rib, and a nice bottle of red.
People not attending were also able to bid via interfaced AuctionsPlus online auction.
Top priced item on the day was a three-day AA Co station experience knocked down for $40,000 to prominent property industry identity Danny Thomas from LAWD. Flying on AA Co's PC12 aircraft the winners will take the trip of a lifetime, visiting some of the country's largest and most unique cattle stations in Northern Australia.
A beautifully-crafted kangaroo hide stockwhip made an incredible $11,500 when secured by Garry Edwards from AAM Investment Group, while live export identity Greg Pankhurst from Lampung Livestock paid $11,000 for a Legune Station experience donated by AAM. The Legune trip included return flights from a capital city to Kununurra (via Darwin), a night's accommodation in Darwin, two nights' accommodation in Kununurra, helicopter transfers to and from Legune Station, a day fishing on-station including lunch and refreshments and afternoon drinks at Champagne Falls.
Sporting memorabilia proved popular, with a framed sample of Origin legend Johnathon Thurston's head-gear making $2300 when bought by AA Co's Michael Johnson on behalf of the Brunette Downs Social Club, and a framed Wallabies jersey making $1000 when bought by Grant Daniel & Long's Peter Daniel.
Among other auction items, Akubra hat vouchers made $2400 when bought by Dick Karreman from Haulmark Trailers, and packages of four tickets to any AFL game made from $500 to $1000 when bought by Troy Setter from Consolidated Pastoral Co and Scott Perro from Akubra Hats Australia.
Aside from the Brisbane fundraising lunch held yesterday, AA Co's 23 far-flung grazing properties and feedlots scattered across northern Australia have also held a series of fundraising events for Dolly's Dream in recent weeks.
Just a sample of these have included:
Donated stallion service fees auctioned during the recent Burke & Wills campdraft and challenge, organised by the Canobie/Dalgonally crews, which itself raised $15,000
A working dog training school held at Glentana near Springsure
A country music concert featuring Travis Blundell held for the neighbouring crews from Delamere, Willeroo and Moolooloo
Framed professional photos of bush scenes going up on AuctionsPlus next week (click here to view listings)
BBQs, raffles and merchandise sales carrying AA Co and Dolly's Dream identity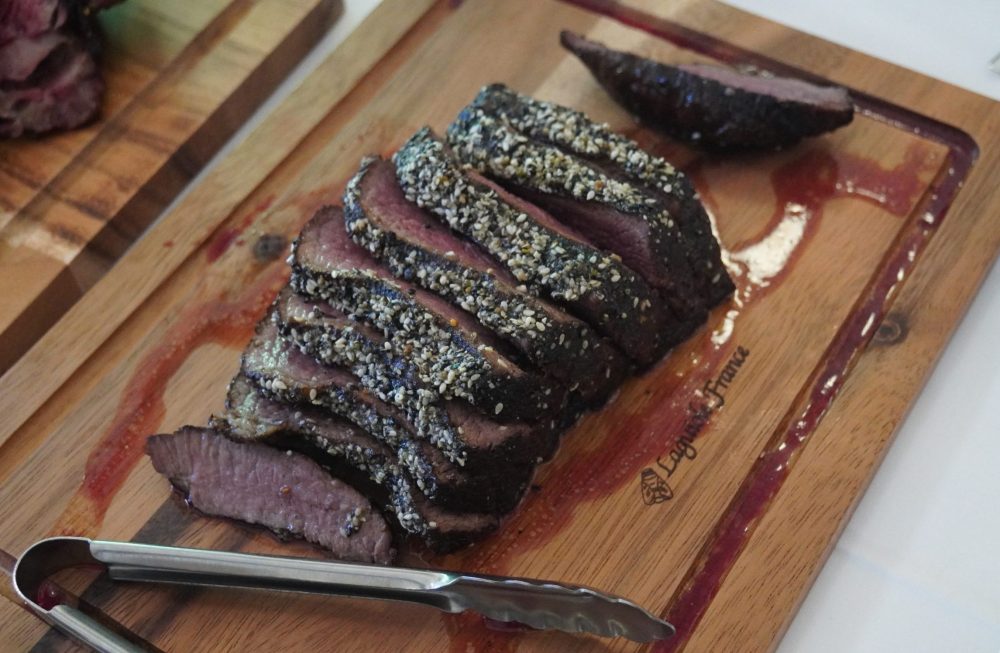 Dolly's parents Tick and Kate Everett and their daughter Megan were in attendance, and thanked the donors, bidders and all involved for their support.
AA Co managing director and chief executive Hugh Killen said Tick and Kate Everett and their children were like family to AA Co.
"They worked on several AA Co stations including Montejinni where Tick was station manager," Mr Killen said.
"Our hearts broke when Dolly passed away and we still feel deeply for the Everett family. It's a great cause, and our connection to them gives it special meaning to us."
"Our people have thrown themselves into fundraising for Dolly's Dream, and I couldn't be prouder."
AA Co head of pastoral, Michael Johnson said it was amazing to see the passion from AACo's station people, raising money for Dolly's Dream.
"Tick and Kate worked on Brunette Downs, Eva Downs and Montejinni, but their friendships extended across the company. We're glad we can support them in this way," he said
Each year the Dolly's Dream Foundation convenes "Do it for Dolly Day" dedicated to bringing the community together, spreading kindness and uniting in taking a stand against bullying. It was held this year on 13 May.