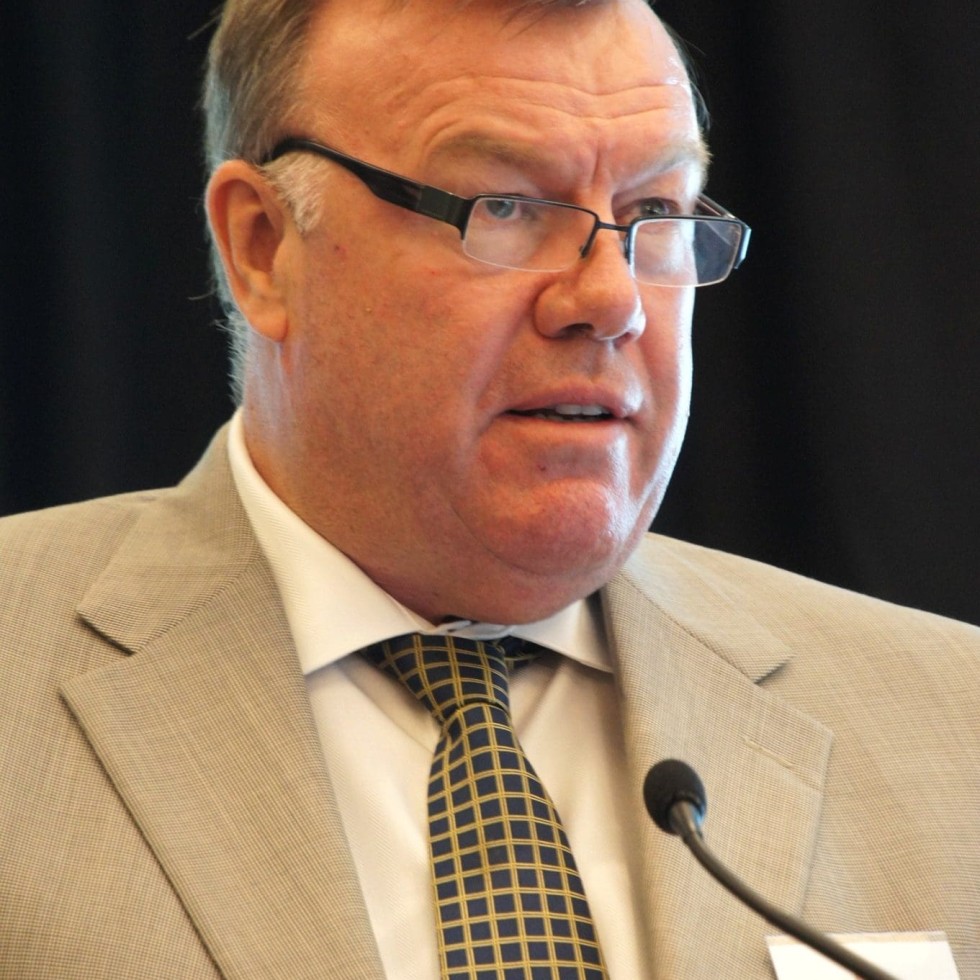 Skilled labour imported from India and Indonesia, and the utilisation of modern technologies designed to deliver Australia's lowest per-head processing costs are among the features to be incorporated into Australian Agricultural Co's proposed Darwin beef abattoir, shareholders heard on Friday.
A considerable amount of time at AA Co's annual general meeting held in Brisbane was devoted to progress in the company's plans to develop its Darwin abattoir project.
Chief executive, David Farley again applied gentle pressure to Federal and NT Governments, stressing that the project would not proceed without public infrastructure development worth an estimated $35 million from both levels of Government.
As reported on Beef Central on January 31 ("Earnings turnaround for AA Co") shareholders on Friday were told the company delivered pre-tax earnings of $58.1 million for the 2011 year, up 41pc on 2010 and at the upper end of guidance provided to investors after the ban on live exports was taken into consideration.
AA Co also reported net profit after tax of $10.5 million, a significant increase on the $900,000 in 2010.
Chairman Don McGauchie said the company had carried out feasibility studies for a 'state-of-the-art' $80 million meat processing facility near Darwin.
He said AA Co had been seeking Australian and Northern Territory Government investment and support for the project in the form of upgrades to public infrastructure. Subject to government approvals and infrastructure funding being granted, the AA Co Board would be in a position during 2012 to consider capital allocation and final endorsement for the project to proceed.
Valuable springboard
The Board remained 'very hopeful' that it would secure government support, because not only will the project be of great benefit to the company, but the investment by AA Co would also create hundreds of new jobs and economic activity for northern Australia, he said.
"The facility would provide a valuable springboard for the company to export manufacturing meat, hides and other products to the fast growing Asian region."
During discussions about processing productivity (see separate story on Beef Central later today) Mr McGauchie discussed rising costs associated with slaughter and meat processing in Australia.
"At present it costs around A$340 to process a grainfed beast passing through an Australian processing facility. Australia ranks as the most expensive of beef producing nations on this measure, and costs here are more than double the comparable figure in the US – the next most expensive nation – where the average is around US$150."
"Do not forget that, very largely, we are supplying a global market and increased supply chain costs are ultimately borne by the primary producer," he said.
CEO David Farley said one of the greatest challenges faced by AA Co in the coming year was to finalise government infrastructure funding for the NT processing facility.
He said it seemed incredible to think that once constructed, this would be the only beef export processing facility operating in the NT.
"We need to have processing assets close to our herd, and the proposed facility ticks a lot of boxes for AA Co, the broader northern cattle industry, and Australia," he said.
"It will allow northern cattle to be processed locally, reducing transport and freight costs, as well as carcase weight loss for northern producers who currently need to truck live cattle large distances to southern processing plants.
"But of course, this facility is currently only in the planning stages – and no final commitment will be made to proceed until the financial case, including an appropriate level of Government support, has been finalised."
"As things stand – AA Co has received verbal assurances of support from both the Territory and Federal Governments, but we are yet to receive formal public funding commitments for the essential public infrastructure that is required. This includes power, water and gas connections to the site as well as road, rail and port upgrades," he said.
"All these facilities are in the Governments' Darwin expenditure program over the next decade, we are simply asking the Federal and NT governments to bring these forward."
"While we are yet to achieve a commitment from Government to support development of the facility, we remain confident that the project's merits justify support. It will be a disappointment if the support is not forthcoming. We have also received significant support from industry and welfare organisations," he said.
The facility would have capacity to process more than 1000 head of cattle a day, producing export beef products, hides and rendered products for global export markets, particularly Asia.
It would also be the closest Australian meat processing facility to this fast growing region.
The processing facility would be operated as a profit centre in its own right, Mr Farley said.
"But the economic benefits to AA Co would extend beyond simply taking the margin that usually accrues to a processing facility operator. The savings associated with not having to freight cattle south, as well as having the opportunity to market the by-products of beef production, are quite substantial," he said.
He claimed the project would take 6.6 million road kilometres away from the northern cattle herd each year, delivering not only an animal welfare advantage, but also a substantial carbon reduction benefit.
"From an environment perspective, the project is attractive. Our facility will use the latest technology and modern innovation to minimise environmental impact. Project planning has taken into consideration environmental aspects of carbon, water, electricity, gas and waste within the site. All processing matter will be treated and contained within the site boundaries."
OS workers solve labour issue
The economic and social benefits to the NT would be significant, Mr Farley claimed, generating employment and creating opportunities for local companies. The facility would be the largest employer in the rural area of Darwin, manned by 270 staff, including opportunities for Indigenous people, working two shifts, five days a week initially.
Mr Farley said locally-recruited staff would be supplemented with overseas labour.
"We've had great experience recently in running our feedlots with staff out of the Philippines. In Darwin, we tend to run a program bringing in Indonesian slaughtermen on a training program, and through one of AA Co's major shareholders, have access to good meatworks staff out of India. We can fly staff direct into Darwin from Mumbai or Delhi for $618," he said.
"We're looking at skilling, from an international, as well as a domestic perspective."
Mr McGauchie added that a modern-designed greenfield processing facility could be 'considerably more labour efficient' than older conventional abattoirs, which he described as 'dinosaurs.' The productivity improvements that could be extracted meant that the labour component was less important, he said.
During question-time, shareholders asked more about estimated processing costs through the Darwin plant. Mr McGauchie declined to nominate a figure of how much lower it would be than the $340 figure for grainfed cattle back east, but he said the company 'did have a number' and believed it could improve on that enough to make Darwin more than worthwhile.
Most efficient plant in Australia
Mr Farley said there were distinct differences between the Darwin project and typical plants operating in southern and Eastern Australia.
"Ours will be an old-cow plant, hot boning, not chilled boning. We expect our carcases to be around 220kg average carcase weight, stripping off 71-72pc meat. So it's a different model, making direct comparisons difficult. But in comparison with NZ hot boning dairy cow plants, it will be very efficient," he said.
"We think it will be the most efficient plant in Australia," Mr McGauchie added.
Shareholder Peter Hughes said while the NT works project might be a good initiative, he was concerned about the situation back on the East Coast, where AA Co currently gets a service kill done in three separate processing plants – Casino, Oakey and Stanbroke Beef.
"You already have control of the feedlot stage of the supply chain, but I always worry about the processing side, where you need to have top specifications for what you are producing around the world. It is very hard to do that on a contract basis, using other peoples' meatworks."
Mr McGauchie said there was no question that everything Mr Hughes said was accurate.
"It's a big issue, and is obviously something we continue to look at. But we can only cope with so many things at once. We're taking-on a very big challenge with Darwin, but unquestionably we are also looking at processing issues in the supply chain on Australia's East coast," he said.
Another shareholder urged AA Co to install animal welfare surveillance cameras so it could truly live up to its claim to being a 'world class' facility.