The Australian Agricultural Co has delivered one of its strongest financial results in recent memory during its 2023 financial year reporting this morning.
The company announced a 35 percent increase in operating profit to $67.4 million, while total revenue of $313.4 million was up 14pc on the previous year.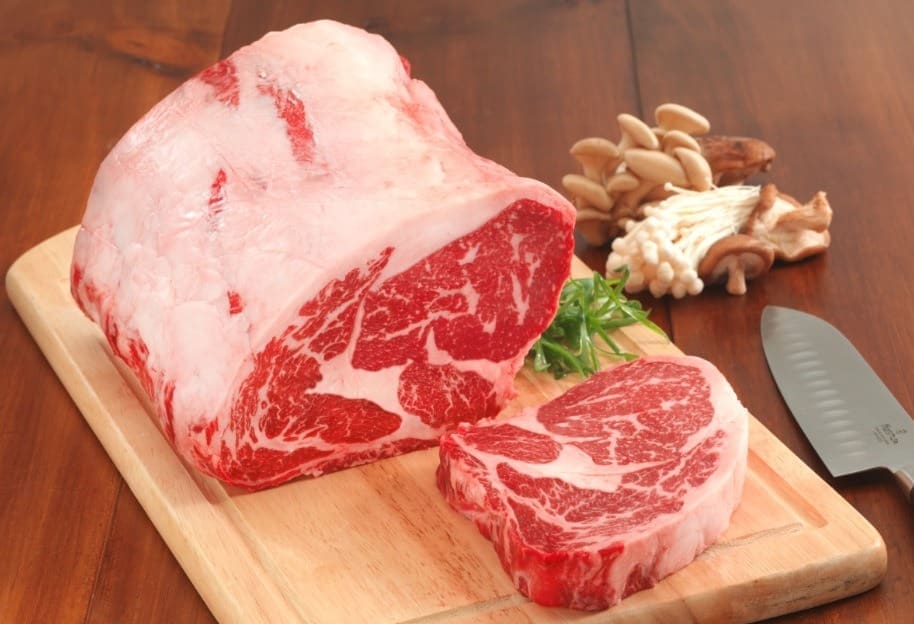 Operating cash flow was down to $16 million, with increased outlay supporting the production of 19pc more beef, on a liveweight kg basis.
The financial result was driven by brand-supported beef price increases in all major export and domestic markets.
Editor's note: More detail will be added to this item following an interview with CEO David Harris later this morning.
In response to the dramatic turnaround in seasonal conditions, AA Co's beef herd has grown 13pc year on year to 433,000 head this year.
This investment in the herd will be realised over time, considering the Wagyu supply chain stretches across several years, the company said.
There was a mark-to-market cattle fair value reduction of $112 million in the financial year completed 31 March, which is a result of the lower cattle prices seen this year.
This livestock valuation adjustment drove the statutory net profit after tax down to $4.6 million while the statutory EBITDA was $49.1 million, also down on the prior period due to this revaluation.
AA Co said the company's statutory reporting obligations as a listed company required the inclusion of the unrealised value of the herd at current market rates.
However, the company's supply chain and strategic direction focuses on selling branded beef into global markets, which is why operating profit and cash flow are more accurate measures of financial performance, it said.
Net assets have increased to $1.6 billion this year, largely due to a $294 million increase in the value of AA Co's properties, underlining the strength of the company's financial position.
Managing director and chief executive David Harris said this year had delivered an excellent operating result, illustrating progress against the company's strategies – particularly considering the challenging global conditions of the last 12 months.
Delivering full potential from brands
AA Co's objective with this pillar of the strategy has been. The strategic allocation of AA Co's Westholme and Darling Downs Wagyu beef brands to ensure the right cuts are placed in the right markets, at the right times led to a 17pc increase in Wagyu meat sales price compared with the previous year.
Focusing on in-market support and building closer relationships with distributors and chefs was the key driver behind the uplift in prices and an 18pc increase in meat sales to $245 million, shareholders were told.
"Branded meat sales growth of 22pc in the key market of North America shows that our hard work and investments made in previous years in this region, are paying off," Mr Harris said.
"We've achieved increased prices across our markets, which is a direct result of our branded beef program. We're well-placed to selectively expand within our markets based on the opportunities each region presents," he said.
Sustainability focus
Progress on AA Co's sustainability activities last financial year saw 62pc of AA Co's bores (388 in total) being converted to solar, with the full company-wide transition on track for completion in 2024.
The first stage of the company's asparagopsis methane inhibiting trial concluded in the second half of the year.
Other key outcomes presented to shareholders included:
Achieving efficiencies in the supply chain that are the equivalent of avoiding 191,000 tonnes of emissions through the company's Beef Cattle Herd Management Carbon Project. This generated Australian Carbon Credit Units, with a total value of $7.3m.
Further progress in AA Co's Landscape Carbon commitment, which involved collecting a significant amount of soil sample data to continue developing an innovative measurement tool.
Continued development of a satellite tool to monitor pasture availability and to assist with forage budgeting.
Developing natural resources and assets
AA Co has begun a major increase of production capacity by expanding Goonoo, south of Emerald in Central Queensland.
"The expansion will allow us to further improve the efficiency of the value chain and boost supply into our global markets," Mr Harris said.
"It will help us meet the growing demand we are seeing around the world and builds on the strong foundations that we have put in place over recent years."
AA Co's drive to become a simpler and more efficient business was also continuing to produce results, with costs of production being maintained, with a slight decrease of 2pc per kilogram, despite cost pressures over the period, including the high inflationary environment.
Operating Outlook
An exceptional wet season across its properties put the company in a good position, with strong pasture growth expected to lead to increased kilograms produced as cattle move through the supply chain.
This would help offset increasing input costs brought about by global inflationary pressures, it said.
Supply chain disruptions were also being felt in higher shipping costs, while geopolitical risks continued to create volatility in the global economy.
AA Co said it was monitoring other global factors as well, including the US herd liquidation which has put downward pressure on broader beef prices in some markets.
"We are confident that our strong foundations and focus on our strategic pillars will help us continue to deliver value," Mr Harris said.