OVER-RELIANCE on China as a beef market, sustainability claims and future prospects for shareholder dividends were among the wide-ranging topics explored by shareholders tuning-in to this morning's Australian Agricultural Co annual general meeting.
The company's 2020 AGM and shareholder question session was held online for the first time due to COVID.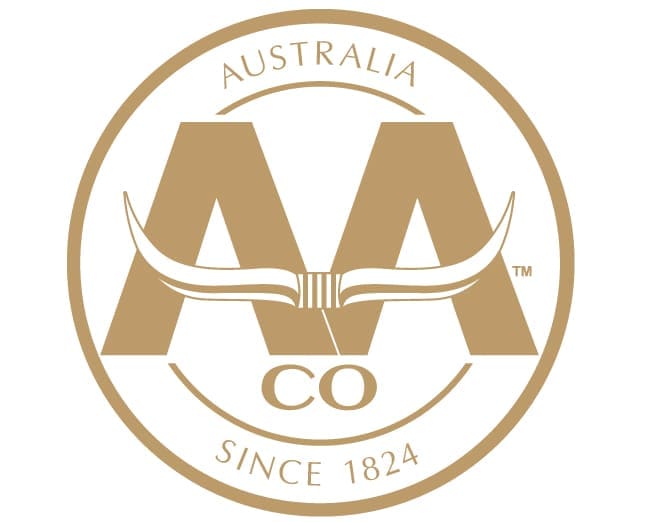 In a departure from previous AGMs where shareholder questions have been impromptu from the floor, this year most of the topics fielded by chairman Don McGauchie and managing director Hugh Killen were received beforehand, providing opportunity for preparation. If the past seven or eight AGMs are anything to go by, questions discussed this year were fewer in number, and less diverse in nature.
A number of shareholders focused on the company's exposure to the China export market, and what effort AA Co was making to broaden its export customer base, given recent China market challenges including Australian processing plant de-listings, sharp rises in rates of import tariff on Australian beef, market volatility since late last year and other trading challenges.
Several questions were clearly encouraging AA Co to look elsewhere for market opportunities.
Shareholder David Lumley asked: "We need a reliable second, different market to survive economic downturns. I suggest that more effort be put into finding markets for beef products in countries other than China."
Mr McGauchie said while China was AA Co's second largest customer by revenue last financial year – South Korea being the largest, by far – since the full-year results were announced in May, China had suspended four Australian meat processing plants, including one utilised to process AA Co beef.
"At that time, we planned to divert the China product into alternative markets," he said.
"I can now confirm that we have stopped packing product for China, with the exception of some trim (grinding beef), and have successfully diverted the higher-value products to more profitable and strategic markets. We are virtually sending no meat to China, as of now."
"AA Co has diverse geographical markets for its products, and different sales channels as well. This allows the company to divert product to different countries, depending on demand, and also allows us to sell into retail, food service, or direct to consumers."
Shareholder John Armstrong asked what percentage of AA Co's meat sales were directed at China in 2019-20, and whether the company's risk analysis for the China market was under review.
Hugh Killen said as reported earlier in annual results, AA Co's total meats ales last financial year were just short of $230 million.
"Our China market revenue, which was reported separately for the first time, was $34 million (less than 15pc)."
"As a percentage of overall meat sales, I don't believe that China is over-weighted. We are reviewing our options in relation to China more broadly, but I would say that China remains a valid export market for Australian beef in general, and we are hoping that the current situation and some of the challenges we face in the market more broadly, will be resolved soon."
Sustainability
The company's actions in the field of sustainability was another topic queried by shareholders.
Shareholder Catherine O'Connor asked what steps the board was taking to minimise fossil fuel consumption in transport, processing and on-farm operations.
Mr McGauchie drew attention to the company's new sustainability benchmarking report, added to the AA Co website recently, which he said set out the company's guiding principles.
"As part of that, we have committed to measuring ourselves in a number of key areas, to make sure we are always striving for improvement. We are mindful of our impact on the environment, and do everything we can to reduce that," he said.
For example the company is converting all of its bores to solar power, replacing diesel powered pumps; and with regard to livestock transport, had consciously decided to reduce the movement of cattle significantly, in the interests of animal welfare, sustainability and efficiency reasons.
"Through our benchmarking report, we have a commitment to publicly reporting our progress on sustainability – because our shareholders, customers and stakeholders demand it, and because it is the right thing to do," Mr McGauchie said.
Live export Class Action
A shareholder asked whether AA Co was involved in the class action against the Federal Government over the 2011 live export market closure to Indonesia.
Mr McGauchie said the company was one of many cattle producers heavily affected by the ban, and was part of the class action brought by the Brett Cattle Co as the lead applicant.
"The company fully supported the action brought by the Brett family, with the strong support of the Australian Farmers Fighting Fund and the NT Cattlemens Association, the National Farmers Federation and others. We're of the view that the issues that led to the decision to ban could have been rectified without such drastic action of the government of the day."
"We are watching the case closely, and liaising with the legal team regularly, and are pleased that the commonwealth has decided against appealing the ruling. We look forward to the resolution of the matter through the court," he said.
Prospect for shareholder dividends
A perennial question at AA Co's AGMs for the past ten years has been to ask when the company expects to return a shareholder dividend. It came up again this morning, apparently from a number of investors.
"Considering the current high price of meat, I'm wondering when a profit might be made, and a dividend paid?" a shareholder asked.
Mr McGauchie said the company made a net profit after tax last year of $31.3 million, and EBITDA of $80.1m.
"Therefore the company did make a profit for the year. However with the uncertain impacts of COVID-19, the board has not declared a dividend to shareholders for 2020," he said.
"We feel it is prudent under the circumstances to preserve cash, and use all available resources to invest in the company."
He also pointed out that despite the 'successful performance' last year, no performance bonuses had been paid to staff, and all directors and senior executives had taken a 20pc pay reduction for three months in response to toe COVID pandemic.
"As a fellow shareholder, I can empathise, however I cannot predict when a dividend will be next paid. That depends on the company's performance in the future, and the need to invest in the company."
200th anniversary
Shareholder Kenneth Ryan asked what planning attention had been focused on AA Co's upcoming 200th anniversary as a company in 2024.
CEO Hugh Killen said the company was currently focussing all of its energy on navigating the uncertainty associated with COVID-19 and getting through the current uncertain period.
"Once the dust has settled somewhat, we'll give proper consideration to celebrating AA Co's bicentenary in a fitting manner. It is certainly an important milestone – not only for AA Co, but for corporate Australia, and the agricultural sector more broadly."
Director scrutiny
During the re-election of directors, a shareholder asked whether there were potential conflicts of interest for Tavistock's board appointee Shihan Dissanayake and whether transactions between AA Co and largest shareholder Tavistock Group were at 'arms length.'
Mr McGauchie said Mr Dissanayake had been a valued member of the AA Co board since 2012, and had been an extremely hard-working and diligent director.
"His extensive industry knowledge, capacity for strategic thought, as well as his expertise in technology and marketing have seen him make a substantial contribution to the AA Co board over the past eight years," he said.
"I can assure you than all directors of AA Co, including Shihan, take very seriously their management of potential conflicts of interest, in accordance with their directors' duties, applicable law, AA Co's board charter and good corporate governance principles. Where a potential conflict of interest arises, it is managed appropriately in accordance with those requirements, and when required, the conflicted director leaves the room when the board discusses and votes on the matter."
Regarding the propriety of transactions involving AA Co and a member of the Tavistock Group, Mr McGauchie said AA Co was aware of its obligations under the Corporations Act, and ASX listing rules on entering into transactions with a major shareholder.
"When entering into any such transaction, AA Co takes appropriate steps to ensure it complies with those obligations, as well as good corporate governance practises, including ensuring that those transactions are at arms length," he said.
A second question during the re-election of directors asked whether director Jessica Rudd's lack of AA Co share ownership could compromise her performance as a director 'without skin in the game.'
""AA Co has no policy on directors holding shares in the company, but we welcome them to do so," Mr McGauchie said.
"It's a matter of personal decision as to the investments that directors make in the company, and we respect that right. I have yet to see an issue where any director in any company I have been involved in sees any difference in the diligence they apply to their role as a director, having any relationship to the shareholdings they hold in a company."