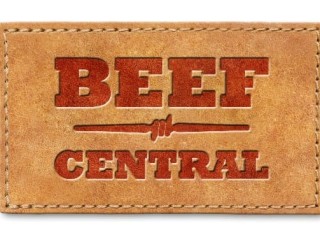 Remembrance Day, November 11, was an important date not only for Australia, but also for Beef Central, representing our six-month anniversary since launch.
Beef Central has been overwhelmed by the response it has received from the beef industry community across the continent and overseas in its first half-year of operation, clearly indicating that a genuine need existed for a source of well-informed, comprehensive, daily beef industry online news.
To our growing numbers of readers, we thank you for your enthusiastic support, both in terms of engaging with the site as a source of information and for providing valuable comment, feedback and encouragement on our performance and how things might be improved.
Close to 20,000 beef industry stakeholders now regularly visit Beef Central, from a starting point of zero just six months ago. The number continues to climb every day, driven solely by word-of mouth.
We have now uploaded almost 900 articles written specifically for the Australian beef and cattle industry since our launch on May 11 – an average of 35 items every week.
We would like to express our sincere appreciation to our foundation partners – Westpac Agribusiness and Pfizer Animal Health – as well as our core group of foundation advertisers for their deep and enduring commitment to Beef Central.
Readers should be aware that a free-to-access website like Beef Central costs money to develop, maintain and deliver each day. That process is underwritten by financial support from our advertisers. For this reason we encourage readers to consider those companies which support Beef Central when next purchasing goods or services for your business, or selling cattle.
In each case, those companies committed to the Beef Central business model when it was nothing more than a concept on a sheet of paper – a decision that took commitment, vision and a certain degree of guts to get behind something that was far from a sure-bet. For that we are sincerely grateful.
Where to from here?
While we are proud of these achievements, there are many plans to keep improving the service Beef Central offers.
Starting shortly will be a recruitment section, featuring the latest career opportunities ranging from executive and agribusiness appointments to personnel recruitment in the extensive production, feedlot, live export, processing and export sectors, updated weekly.
Beef Central is also developing a suite of interactive management and marketing decision-making tools, designed to help producers make more informed marketing and production pathway decisions.
How can you help?
We are now asking subscribers to our free daily email newsletter and regular website visitors to help spread awareness of Beef Central to others.
We would be grateful if you could take the time to pass the www.beefcentral.com link to contacts in your address book who you think may also find value from Beef Central's content.
And remember, the easiest way to keep in touch with Beef Central's daily breaking news is to register for our free daily email alert, which provides a comprehensive list of the stories that matter to the Australian beef industry direct to your inbox every morning.
What's in it for me?
As a token of our appreciation, new subscribers who register between now and December 11 to receive our news email alerts will go into a draw to receive a valuable prize (choices listed below).
And our existing, loyal readers do not miss out. As an added thank you for spreading the word, if the winner nominates an existing subscriber or reader as the person who introduced them to Beef Central, that person will also win a prize of similar value.
The winners will have the opportunity to choose one item from a list of prizes including:
Apple I-pad
De Longhi professional coffee machine
Bottle of Penfolds Grange Hermitage wine
A Toshiba Laptop computer with 15.6 inch screen
2.5 Litre pack of Dectomax product from Pfizer
Set of legendary I.O. Shen Japanese hand-forged chef's knives.
Once again, the team at Beef Central offers its sincere thanks to you, our readers, for your ongoing support. We look forward many anniversaries to come.
If you have any comments or suggestions on what Beef Central can do better, please email feedback@beefcentral.com
– James Nason and Jon Condon, publishers