THE first recovery grants of up to $75,000 were paid to flood-affected northwest Queensland beef producers yesterday, after applications opened on Friday, under a simplified application process.
The first application for a $75,000 grant assistance payment was made on yesterday to a cattle producer from Julia Creek in the McKinlay Shire in the State's North West.
Grant and loan funding is available through the Queensland Rural and Industry Development Authority for affected producers to hire equipment and materials, purchase and transport fodder, remove debris and dead livestock, replace fencing and other costs associated with the recovery process.
QRIDA disaster recovery manager Craig Turner said primary producers affected during the recent flooding should apply for assistance to help ease the financial burden of immediate clean-up and reinstatement of their business.
"While some producers in North and Far North Queensland are still coming to terms with the enormity of the damage caused to their property and livestock, they can take some comfort knowing there is some immediate financial help available," Mr Turner said.
Producers simply need to show they are an eligible primary producer, are within the declared disaster area, demonstrate they have suffered direct impact from the flooding and provide a simple estimate of clean-up and reinstatement costs.
"Producers should take photographs of the direct damage to accompany their application. While it's not a requirement, they can also provide other information such as relevant quotes, estimates or tax invoices as they would retain in the normal course of their business," Mr Turner said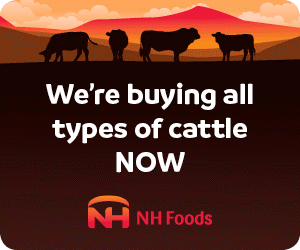 The application form for the $75,000 grant for primary producers has been simplified and is available from the QRIDA website.
"Information producers can provide to support their application will assist towards processing applications as expediently as possible," he said.
QRIDA staff members are on the ground this week in Cloncurry and Julia Creek to assist affected producers with their applications and other queries. The staff will be based out of Hughenden and Richmond next week.
In addition, any affected producer can speak to an QRIDA representative for assistance via the authority's Freecall number 1800 623 946.
"Existing QRIDA loan clients can contact us to discuss their situation when they are ready, including repayment and other options to help alleviate financial pressure," Mr Turner said.
Producers can apply for Special Disaster Assistance Recovery Grants up to $75,000, and longer-term can consider concessional loans including for restocking and to help their business recover from flooding and associated losses.
Disaster Assistance Loans up to $250,000 for purchasing livestock to replace those lost in the disaster event, or re-planting, restoring or re-establishing areas affected and for working capital expenses such as paying salaries or wages, paying creditors, rent or rates are also available.
Disaster Assistance Essential Working Capital Loans up to $100,000 for businesses indirectly impacted by the disaster event are also available, to assist with working capital expenses.