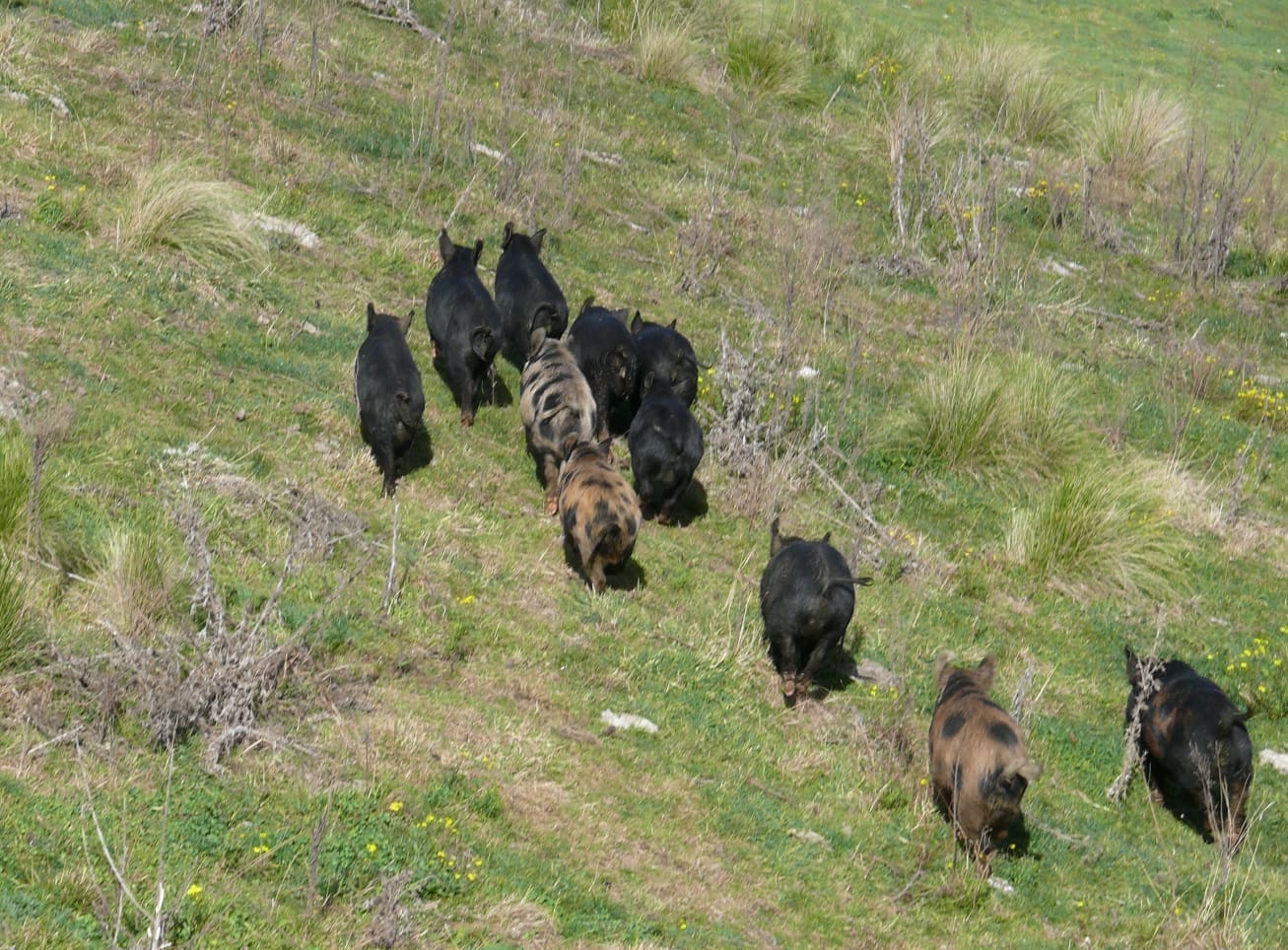 THREE months after 940 feral pigs were shot in a landholder-funded aerial shooting campaign in western Queensland, a further 566 pigs were shot in the same area last week.
About 70 property owners in the Condamine region joined forces to pay for a helicopter pilot and aerial shooter to reduce feral pig numbers across their properties, covering a combined 118,000 hectares of grazing and cropping land.
Feral pig populations cause significant damage to crops, grazing land and property infrastructure, and also pose increasingly serious biosecurity and disease risks for livestock and humans (see separate story).
Experience and research has shown that pig shoots conducted three-to-six months apart are needed to reduce a feral pig population by at least 70 percent.
If that level of reduction is not achieved, pig populations can quickly return to pre-control levels.
In June about 70 property owners agreed to support and fund an aerial shoot across their properties, organised by local landholder Rebecca Bidstrup.
That resulted in 940 pigs being shot over a four-day period, which reduced the area's pig population by an estimated 50 percent.
A follow-up shoot was then conducted last week which saw another 566 pigs and four wild dogs shot.
It is estimated that the two shoots have reduced the area's pig population by about 80 percent.
Based on DPI research, Mrs Bidstrup said the 1506 pigs shot over the two shoots would have been capable of inflicting more than $300,000 worth of damage to crops and $180,000 to grazing land, not to mention other impacts such as disease and damage to infrastructure.
"Based on our shoot area of approximately 138,000ha, and using a very rough 50/50 split between farming and grazing, that is a cost saving of $4.35/ha for cropping and $2.6/ha for grazing," she said.
"Not a bad return for a spend of $0.10/ha."
DPI data indicates that the 1506 pigs culled could turn in to 7530 pigs (a 500pc increase) in a 12-15 month period.
Mrs Bidstrup said the vast majority of the pigs shot last week were found very close to water, not unexpected given the dry nature of the season (which was partially relieved by this week's rain).
She said landholder groups were also being encouraged to conduct poison baiting campaigns to control pigs, in addition to the aerial shooting program. "Research has shown that good results can be achieved by using a few control methods".