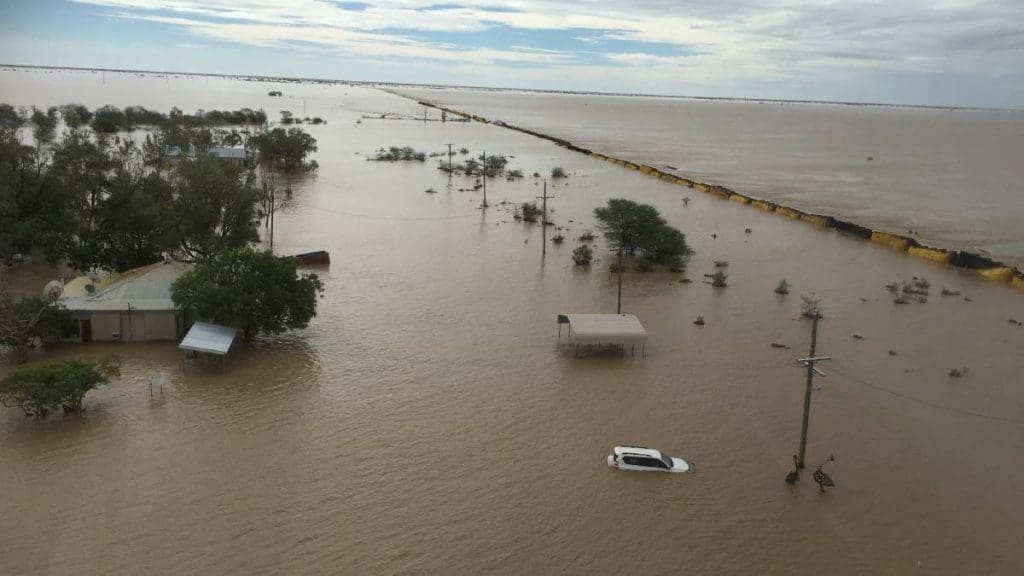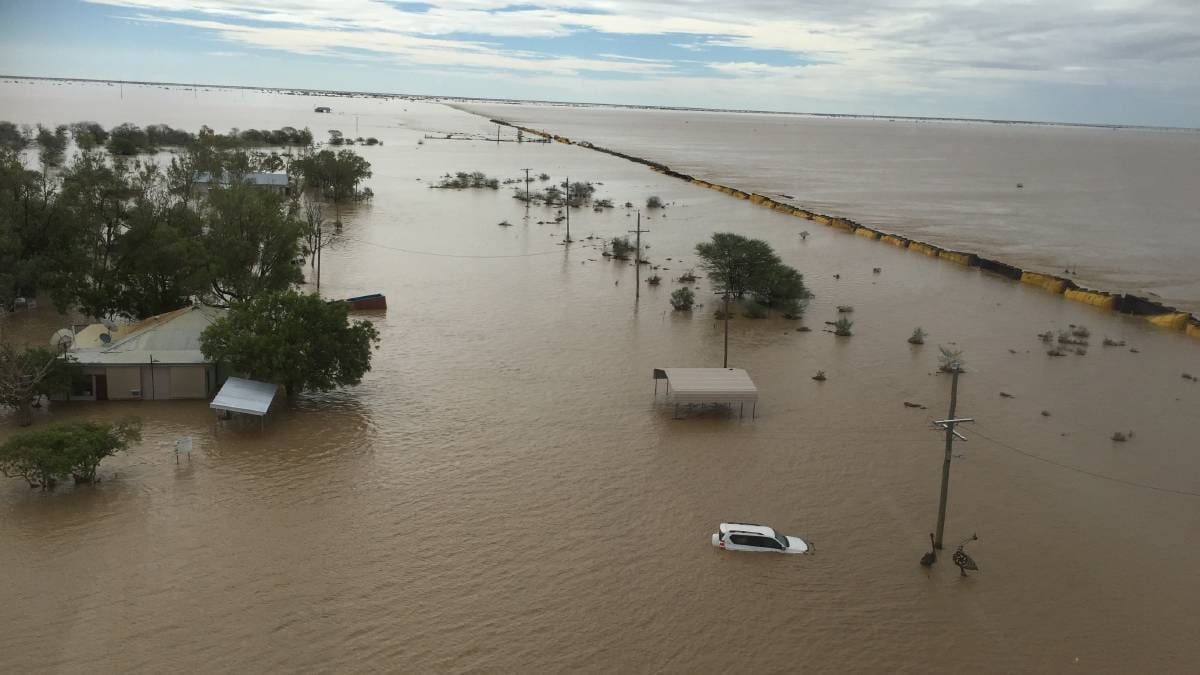 PRIMARY producers affected by last month's devastating flood event in North Western Queensland will be able to access grants $400,000 under new assistance measures unveiled by Prime Minister Scott Morrison this morning.
Locally operated family holdings will have access to a maximum of $400,000 through two grant programs – one for restocking and replanting, and the other to replace on-farm infrastructure lost and damaged during the flood.
Farmers will contribute 50 per cent of the total cost, and the Morrison Government, through the grants, will provide the remainder up to $400,000.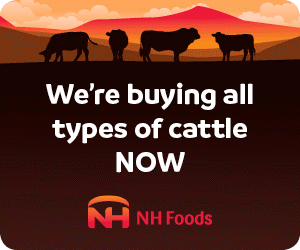 Mr Morrison said the grants mean primary producers will have access to cash to start rebuilding their farm businesses when the time is right.
"This seed funding is about helping people get back on their feet faster," he said.
"When I visited Cloncurry I met with families who have been on the land for generations, building up their herd.  This is going to take years to recover from.
"We will keep working on this, there's more to do," the Prime Minister said.
The grants were initiated by the newly-established North Queensland Livestock Industry Recovery Agency, led by The Hon Shane Stone, AC QC.
"Shane has been on the ground meeting with primary producers in the Cloncurry and McKinlay shires. He came back to me with this practical assistance.
"The money needs to be made available as soon as possible. I understand these producers don't have time to stuff around, we need to make this simple," the Prime Minister said.
We will work with the Queensland Government to ensure the programs are administered through existing mechanisms to make it as easy as possible for farmers to access the funds.
Minister for Agriculture and Water Resources, the Hon David Littleproud MP said without support, a significant part of Australia's vital agricultural industry will struggle to recover.
"Many of the primary producers affected by these floods had also been dealing with years of drought. They've already shown great strength and resilience."
Minister for Defence Industry, Emergency Management and North Queensland Recovery, Senator the Hon Linda Reynolds CSC, said these grants not only help primary producers to recover sooner, but stand to yield a significant benefit to local economies across a range of sectors.
"I have travelled throughout North Queensland to the hardest hit areas to speak with local mayors and graziers about what they need to get back on their feet," Minister Reynolds said.
"Responding to this unprecedented disaster, which has decimated an industry that is vital to the survival of the local economy, demands a unique response.
"There is a lot more work to be done but this significant contribution is a critical first step for long term industry-wide recovery."
Today's announcement builds on the already almost $200 million in immediate assistance committed to people affected by extensive flooding in North and Far North Queensland earlier this year.
Package gives NQ industry hope and a helping hand
The dollar-for-dollar disaster recovery grants announced by the
Federal Government will change the lives of thousands of cattle and sheep producers and offer hope to an industry suffering from a decade of disaster.
AgForce General President Georgie Somerset welcomed the grants of up to $400,000 per farm business as being "just what producers needed" to get the devastated North Queensland cattle industry back on its feet.
"Unprecedented natural disasters – drought then flood – have placed enormous strain on cattle producers and their families," Mrs Somerset said.
"In the worst cases, producers have lost literally everything – livestock, fencing, machinery and homes – with the crippling cost of recovery in the millions of dollars.
"I can assure the Federal Government that its $300 million investment in the reconstruction of this hard-working and highly productive industry will be appreciated and well-used by farmers, in some cases turning their lives around.
"Graziers are a very proud bunch, so the fact that these grants are matched dollar for dollar means they are not a handout but a much-needed hand up.
"It also means that producers will not have to rely solely on increasing their farm debt to recover."
The Federal Government grants are in addition to the State Government's disaster loans of up to $250,000 at the concessional rate of 1.37% p.a. announced by Premier Annastacia Palaszczuk earlier this month.
AgForce's North Queensland Board Member, Longreach grazier Dominic Burden, said the flexibility of the grants made them so much more effective, providing hope and the ability to plan for the future, not simply replace what was lost.
"The grants can be used for restocking, replanting or replacing infrastructure and equipment, so it means that each farm business can make their own decision as how to best apply the grants to support their recovery," Mr Burden said.
"And the fact that they can be used for costs already incurred is very welcome."
Mrs Somerset praised both the Federal and State Governments for their long-term commitment to the reconstruction.
"We commend both levels of Government for working closely with AgForce and the local Councils from the earliest hours of the disaster to develop a comprehensive, long-term solution that will work," she said.
"We primary producers are a resilient bunch, used to dealing with almost any adversity, but the devastating floods after years of drought have really knocked the industry around and it will take years if not decades to fully recover.
"There is no doubt that AgForce's role in helping Government understand the scale and implications of the disaster, and how assistance could best be delivered, is evident in the recovery measures that have been announced.
"AgForce is committed to ensuring producers have all the support they need for this to happen, and will continue to advocate for the industry and provide advice to the Government to ensure the best possible outcomes."
AgForce has established a multi-disciplinary liaison committee chaired by Mr Burden that will feed information and advice directly to Shane Stone and the North Queensland Livestock Industry Recovery Agency (NQLIRA) to ensure valuable resources are most effectively and efficiently applied.
Sources: Prime Minister of Australia, AgForce Qld