PRIVATE sector investment into commercialisation of research will help unlock solutions to big problems like drought, according to Craig Shapiro, co-founder of Bridge Hub, which has just launched its 2020 Water Challenge.
The Bridge Hub 2020 Water Challenge will bring together experts, researchers and innovators from Australia, New Zealand and Israel to address the critical issue of how to better manage our water across the entire agri supply chain.
The best Australian and New Zealand research solutions identified will win not only a cash prize, but investment into the commercial outcome of the solution.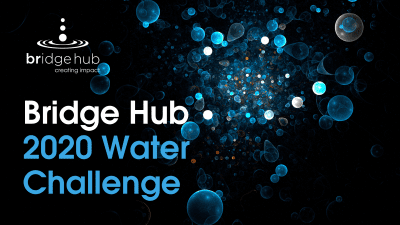 "Through the 2020 Water Challenge, we are looking for practical solutions to the water problems across our agri supply chain," Mr Shaprio said.
"If we can unlock and solve the many water issues we face, it will help us tackle the really big picture issues such as drought.
"We have brought together the innovation framework that is driving momentum in New Zealand and the market scale opportunity in Australia.
"We also have access to the lessons learned in 40-plus years of building innovation capacity in Israel through farming in the desert.
"This combination gives us confidence that we can really make big inroads into solving many of our drought related water problems."
Commercialisation of research was as much about creating impact and scale as it was about financial return, Mr Shapiro said.
"Our researchers are outstanding but we haven't always done as well as some other nations in commercialising our great research.
"Right now, universities face the challenge of how they might continue to deliver solid research in a very changed global environment. This represents a perfect time to think about the role of private investment, and collaboration and commercialisation opportunities.
"We're excited by the potential for programs like the 2020 Water Challenge to maximise the impact of research."
There is also a special Trans-Tasman prize for Australian and New Zealand researchers working on a collaborative project.
Mr Shapiro said the value of the Trans-Tasman prize is in its recognition of the way that Australia and New Zealand collaboration combines the best of both worlds.
"Bringing Australia and New Zealand together not only ignites the research firepower of both, it brings market scale to our region that makes great ideas attractive to global investors – and investment is critical if we are going to bring solutions out of the lab and into the real world market place."
The New Zealand Government is throwing its support behind the Water Challenge.
David Downs, who is the New Zealand Government's Agritech Industry Transformation Plan Lead, said nothing could be more fundamental to human health and survival than water.
"The emerging challenges we collectively face pose real threats to us all. The 2020 Water Challenge is a great example of how great minds across the ANZ region can collaborate and focus on issues of importance to us all.
"As government agencies working together to apply agritech to big issues, we'd love to see innovation and ingenuity applied to solving these challenges and encourage researchers, scientists, students and interested parties to get behind the challenge."
The Australian research stream of the 2020 Water Challenge is sponsored by CSIRO.
The organisation's Research Director, Agriculture and Food, Graham Bonnett, said the Challenge will help position Australian to face future droughts.
"As Australia's national science agency, CSIRO is tackling Australia's biggest challenges, and the country has recently seen the devastating impacts of drought on our industries, communities and environment," he said.
"We're proud to support the 2020 Bridge Hub Water Challenge as a way to identify and accelerate the development of new water strategies that will help to build our resilience to future droughts."
Mr Shapiro said there were multiple ways the Challenge can have a positive impact on the agri supply chain, from provoking people to consider the problems around water use to unlocking solutions that will lead to social and environmental benefits, plus the partnerships that will help enhance the connectivity between the research and innovation communities.
Winning solutions will need to address one of four challenge questions:
1. How can the agrisystem use less water and increase productivity and profitability?
2. How can we ensure the quality of water optimises the outcomes for the agrisystem and the environment?
3. How can we turn arid agricultural areas into vibrant, sustainable and productive regions?
4. How can different sectors outside the agrisystem align to optimise water usage?
Source: 2020 Bridge Hub Water Challenge. For more about the Challenge, visit waterchallenge.co Applications close August 7.