The 2011 spring bull selling season is shaping up as a year of contrasts, with the big grass-growing season and pent-up demand for herd rebuilding contrasting with the flat cattle market and lingering effect of live export uncertainty.
Beef Central continues its report on bull selling season prospects started yesterday "2011 Spring bull market: What's in store?" with comments here from a range of industry stakeholders, on what they see as the key influences.

The agency perspective:
Will the strong season over-ride any lingering concerns about the effect on the 2011 spring bull market caused by the closure of Australian live export to Indonesia?
Experienced Rockhampton stud stock agent Bruce Scott says the live export factor could come into play until some significant quantities of cattle again start exiting north Australian ports, but it was difficult to say how long that might last.
"Once it's back on track, those cattlemen in northern Australia still need bulls to keep their operations running, regardless of what happens," he said.
Whether some of those northern cattlemen who have bred straight Brahmans for long periods might now 'hedge their bets' by introducing softer breeds this year, in an effort to produce crossbreds with greater appeal in a wider range of markets, was a talking point in the Central Queensland region.
"At least some are likely to seek another bred to broaden their sale options, whether that be a Droughtmaster or a Charolais/Charbray or an Angus. But the Brahman influence will always remain in the breeding herds right across the north," Mr Scott said.
But for all breeds, 2011 was unlikely to produce any 'extreme' high priced results in Central Queensland, because the overall market environment did not reflect that.
"Good bulls will always sell well, but it might be a little hard to sell the tail at anything above realistic prices this year," he said.
Asked what the far northern producers' capacity to pay for bulls would be like this spring, given recent lack of cash flow, he said they would likely try to retain a quality level, but might not buy quite as many, holding a few older bulls over for another year.
"For typical bullock producers in Central Queensland, the fat job had tightened a little after a strong start to the year, so they may also tighten their budget a little. But they will still pay a pretty fair rate for good bulls," he said. "The calves resulting from those matings won't be sold until at least 2013, by which time market circumstances could be completely different."
Mr Scott said there had been a move away from buying 'very young' bulls well under two years of age in Central and North Queensland in the past year or two.
"We're finding and market is looking for bulls at least 22-24 months, and the optimum age in the bullock country is now 24-26 months. That way they can stand a bit of a bump in competition with other bulls, or a dry pinch, without affecting them too much. With younger bulls, they might handle the first season alright, but at the end of it they really have to be carefully looked after to get them going the second year."
Further south, Michael Lawton, Landmark stud stock manager for north Eastern Australia based at Gympie, said while many far northern producers would still want to buy bulls this year, in some cases they may not have the money to do so, given the live export market closure.
"Historically, when circumstances like this happen, they buy less but still look for quality. They may also try to get an extra season out of older bulls, join each bull with a few more cows, or be more forgiving on semen analysis," he said.
Mr Lawton said the early-season spring sales held in NSW so far had been very strong, even better than expectations, across most breeds.
"Every sale has been as good, or better than last year," he said. "The only area where the live export problems is likely to impact is in Queensland and the NT. People further south have not been affected at all, and there is the urge to rebuild herds with the good season."
Landmark's southeastern Australia stud stock manager, Ray Attwell, based in Victoria, said while there were fewer spring sales in Victoria/southern NSW, prospects this year looked good, partly driven by momentum in rebuilding herds due to the favourable season.
"We had a good spring last year and a good autumn, price wise, so we're expecting to see much the same response this year," he said.
"If we can achieve 100 percent clearances and retain similar average prices as last year, I think vendors will be happy."

The tropical bull breed perspective: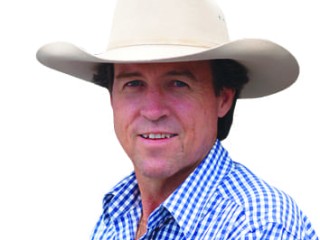 Droughtmaster Society executive director Neil Donaldson said for those commercial cattlemen directly impacted by the live export closure, bull purchases could be well down the list of priorities in the financial burden the current y faced, and their capacity to pay for bulls could be reduced.
"We would hope that some far northern cattlemen might see Droughtmaster bulls as a means of opening more market options, other than just live export," he said.
In northern regions outside the 'live export only' catchment area, the outlook had changed from earlier in the year when the cattle market was very strong. Cattle prices had now come off the boil, which had probably changed the outlook for bulls this spring a little.
"Herd rebuilding and the general season will provide some floor in the market, but sales results this year are likely to be solid, rather than outstanding," Mr Donaldson said.
"A lot of bullock fatteners are paying $8000 to $10,000 for herd bulls these days, so it is probably going to be that middle- range market that eases a little. Some of those bulls might only make $6000 to $7000 this year. They will still buy the bulls, but perhaps not spending as much money to compete as they have earlier."
There had also been a tendency towards heavy sales of paddock Droughtmaster bulls earlier this year, Mr Donaldson said.
"Some producers hung back last spring in their bull purchases, unsure which way the season would unfold. When the season did break, as it did, there was a rush to secure herd bulls, and rather than wait til this spring, many cattlemen jumped in early and bought them out of the paddock," he said.
Typically, only about 30-40 percent of Droughtmaster bulls sold each year are marketed through the auction system, amounting to about 2000 head. The balance are sold privately out of the paddock, or station-bred. This trend was clearly supported in a survey of members staged last year.

The temperate breed perspective: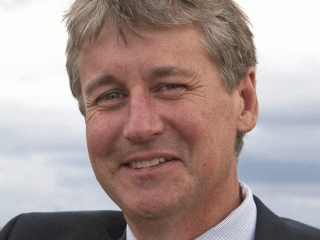 Angus Society chief executive Peter Parnell sees 2011 shaping up as being positive for Angus bull sellers, partly because of the interest in Bos Taurus genetics in the central and southern Queensland and some areas even further north.
"It's been a growth market for Angus, and all the statistical indicators suggest the Australian cattle population is gradually heading north," he said.
"Not only is the interest Taurus genetics and Angus in particular lifting eating quality traits in their herds, which is the number one driver, but it also opens up real the benefits in those straightbred herds for some heterosis through crossbreeding."
"I'm quite optimistic from our bull breeders' perspective that sales this year will be quite positive. But there are a lot of bulls on the market now, so I don't necessarily see prices hitting record levels because of some supply/demand imbalance."
Premiums paid for Angus cattle by some processors, and the increasing momentum behind the MSA program were other demand drivers in areas like Queensland, Mr Parnell said.

Beef Central now includes a handy 2011 sales and events calendar for the six largest beef breeds, representing about 85pc of all bulls sold through by auction across the nation. Other breeds will be added as they become available. Go to the 'production' page on the navigation bar and look for the breed references.