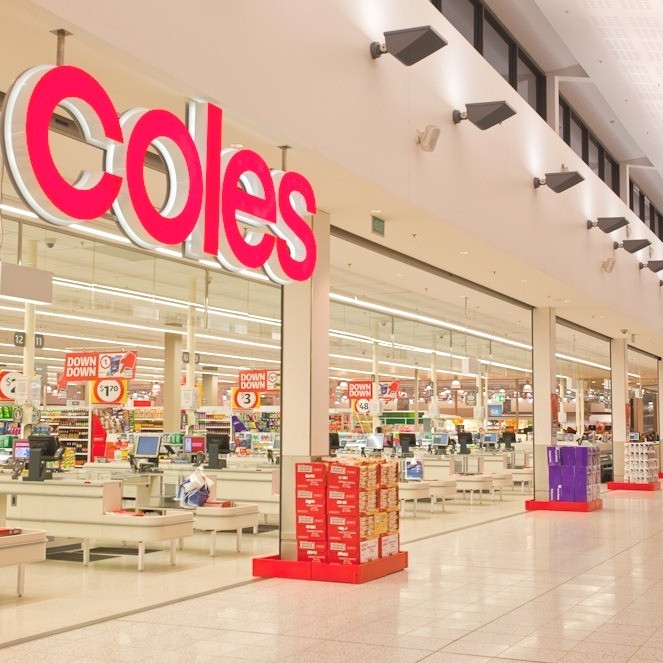 Lifted by a record $1 billion turnover in the week leading up to Christmas, national supermarket retailer Coles has logged a 3.9 percent rise in same-store sales for the second quarter ended December 31.
Parent company Wesfarmers reported its Q2 results to the Australian Stock Exchange this morning, with managing director Richard Goyder citing the solid performance of Coles, together with other company divisions Bunnings and Kmart as the best performers.
The December quarter represented the fifteenth consecutive quarter of growth in comparable sales and sales density, Mr Goyder said.
Coles food and liquor division sales for the second quarter of the 2013 financial year reached $7.7 billion, up 5pc on the same period a year earlier. Comparable food and liquor store sales (not including additional stores opened in the past 12 months) increased by 3.9pc.
Food and liquor price deflation moderated to 0.9pc for the second quarter reflecting lower fresh produce deflation.
Coles continued to invest in lower prices throughout the quarter, driving volume growth ahead of sales growth, Mr Goyder said. Food and liquor price deflation in the first half was 2pc.
Coles managing director Ian McLeod said the commitment to improve quality, service and value had attracted more customers into stores and continued to benefit suppliers through increased volumes.
"The response to our initiatives has been encouraging, with a record number of customers and almost $1 billion of sales achieved in the week leading up to Christmas," he said.
"In particular, our customers are increasingly recognising the quality of our fresh food offer, with growing customer participation in our fresh food categories which has been reinforced by Coles' 'Helping Australia Grow' campaign."
During the quarter Coles opened 10 new supermarkets, including three new 'superstores', taking the total number of stores Australia-wide to 753. The company also trialled new store formats during the quarter.