LIVESTOCK producers from across Southeastern Australia are set to converge on the Willalooka Tavern on Wednesday March 30 for a Livestock SA dinner meeting.
Well-known cattleman Bruce Creek will be the meeting's guest speaker and will share insights into his work in Kazakhstan as manager of Sever Agro N's large-scale Angus beef operation.
Mr Creek, pictured below, with his wife Libby previously managed the Bainger family's Hillcrest Pastoral Co based at Avenue Range, before taking up the position in Kazakhstan in 2012. Since then, Sever Agro N's beef business has grown to become one of the world's largest registered Angus herds, with 2500 females spread over the company's 7000ha property at Karabalyk, 50km south of the Russian border.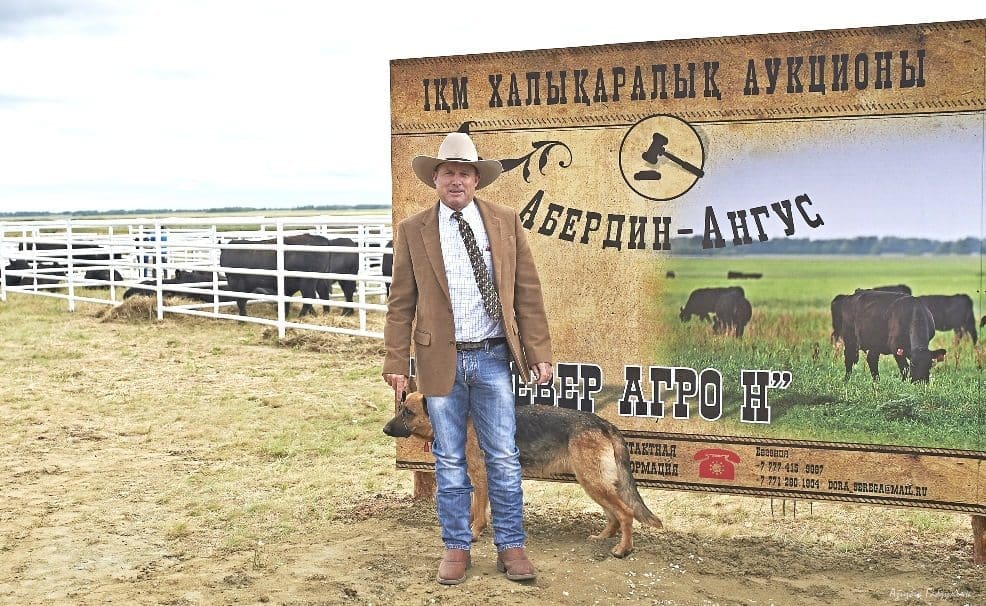 The meeting will start at 7pm, although attendees are invited to arrive from 6pm and order a meal and share a drink prior to the start of the evening's formalities.
Meals will be available at a special discounted price for those attending the meeting.
Livestock SA southern region chairman Peter Stock said it had been a busy start to the year for the organisation, with a successful meeting held at Robe in late January.
"We also organised for hay which was generously donated from producers in the Lucindale and Naracoorte districts and trucked by local carriers up to the Adelaide Plains for distribution to stock owners impacted by the Pinery fire," he said.
"I'm very grateful to those who contributed to this initiative and am very proud of the way Livestock SA coordinated the effort."
Mr Stock said Livestock SA state president Geoff Power, a sheep producer from Orroroo, would also be attending the meeting at Willalooka.
"The meeting should be a great opportunity for producers, especially those from the local Tatiara area, to join us for a meal and a discussion about the issues affecting the livestock sector in our region," Mr Stock said.
"We look forward to welcoming existing members, prospective members and others interested in our region's livestock industry at Willalooka on the 30th."
To RSVP or for enquiries, contact Livestock SA southern region chairman Peter Stock 0427 817 326 or regional secretary Tom Dawkins on 0402 406 695.