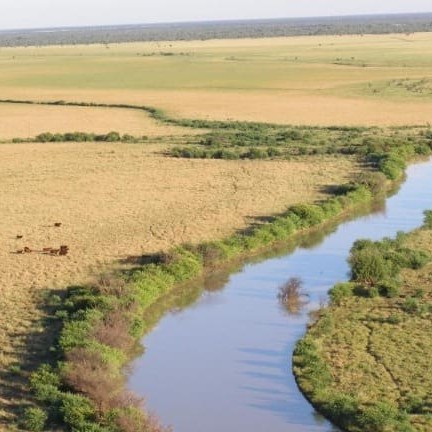 WHILE 2012 has been a year the rural property market would prefer to forget, with low auction clearance rates and few listings of any real significance, it has ended on a high note.
Central Queensland cattleman Graeme Acton confirmed to Beef Central this morning that he has sold Acton Land & Cattle Co's Bowen Downs aggregation located between Aramac and Muttaburra.
The price, bare of stock, is understood to have been above $10 million.
Bowen Downs, totalling about 51,000ha freehold, had been on the market for some considerable time, being surplus to the Acton family's current requirements, given the return to good seasons across their Barkly Tableland holdings. The Actons obviously weren't urgent vendors, satisfied to leave the property on the market until the right buyer came along.
New owners, Bill Hartley and family, who run an aggregation of properties in the Injune/Mitchell district, already own an adjoining property, Camara, located to the west of Bowen Downs towards Muttaburra, suggesting the holding held particular strategic aggregation value for them.
The Actons bought Bowen Downs in early 2008 during a period of horrific drought across the company' s extensive Barkly Tableland country centred on Barkly Downs.
"Bowen Downs at the time had a big body of feed, and we took 7000 Santa cows plus about 500 bulls off the Barkly and onto Bowen Downs that year," Mr Acton recalled this morning.
"We basically bought it for its grass, not for any geographic or long-term strategic purpose," he said.
While on face value in appears that Bowen Downs has declined in value by about 27pc since its purchase by the Actons in 2008 for around $12.75 million, there were some unusual circumstances attached to its original purchase.
"When we bought it, the market was still coming down from those overheated prices of 2006-07, We also paid a distinct premium for the property, simply because it was so well grassed, and we were in a desperate situation on the Barkly," Mr Acton said.
"Feed was very hard to find, so we paid over the odds for Bowen Downs, after looking around a lot of different areas for places with capacity to run 7000 or 8000 cattle, without success," he said.
"It got us out of a huge hole. We did a deal on it one day, and had our cattle coming on it within a week."
Mr Acton said given these circumstances, he estimated this week's sale price represented a realistic reduction in value of about 15 percent on 2008 rates.
He scoffed at recent suggestions by a prominent northern industry stakeholder that northern grazing land values had to come back 20-30 percent in order for property to start moving again.
"Obviously cattle country has decreased a bit in value, but has stabilised now, and is holding its own."
Property prospects looking up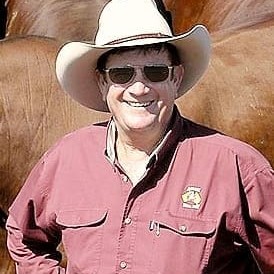 The next few years could be interesting in the sense of rebuilding demand and value in northern pastoral land.
"This year we have seen very encouraging signs of demand growth out of China for Australia beef," Mr Acton said. "That's only likely to grow, massively. I think that is where we will see the big demand surge over the next 12 to 18 months."
"Nobody should expect that there is going to be a fire-sale on northern land values. There will be no huge correction on prices, for good properties. Ten to 15 percent decline is probably justifiable, considering we haven't seen an increase in the value of our commodity for near 20 years, in real terms," he said.
"But once the commodity price goes up – and I think it definitely will over the next 12 months to two years – we'll see land prices start to rise again, in parallel."
Mr Acton did not limit that assessment to country exposed only to traditional slaughter markets. It could happen, equally, in live export supply catchment areas further north and west.
"For what it's worth, I think within two years the live export market will be rattling along like it never has before. You don't have to be a university student to know that if you're eating your way through your female cattle, you decrease your herd and calf-getting capacity dramatically."
"The Indonesian population and standard of living is increasing all the time, and the middle class is expanding. They have to have protein."
So is now the right time to be considering buying live export market-exposed breeding country in northern Australia?, Beef Central asked Mr Acton.
"I think it is," he said.
"We're going to see a change of government here in Australian next year. In early 2014 there is likely to be a change of government in Indonesia. When that happens, the inter-country relationship will restore overnight, as it should be, with a valued and respected near-neighbour."
"Australia will be supplying Indonesia with meat protein via live cattle like never before," he said.
The Bowen Downs and Tyrone aggregation is regarded as good quality, well-improved central western Queensland Mitchell/Flinders grass downs country, suitable for breeding or grass finishing. The aggregation is well watered and subdivided. Improved buffel grass is having a natural spread across the whole property. The country is fenced into 19 main paddocks, 10 holding paddocks and 16 km of laneways.