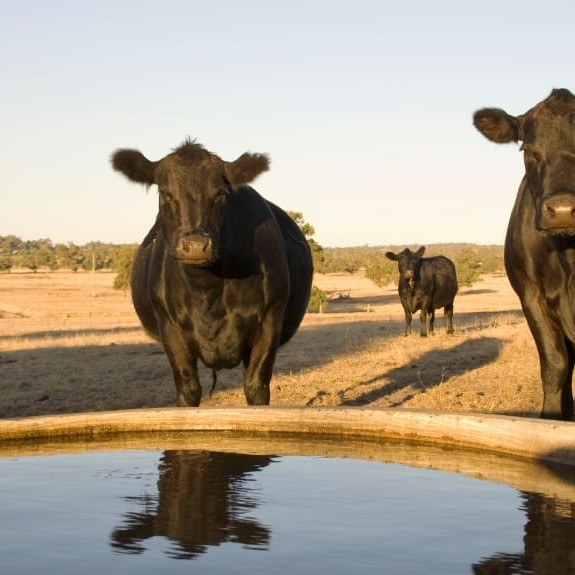 Results from the 2012-13 National Residue Testing program have produced a 100 percent compliance result for cattle and beef, for residues from animal treatments, agricultural chemicals, and environmental contaminants.
The outcome is marginally better than the 2011-12 results, where the overall compliance rate was 99.95pc for cattle. It's only the second time in ten years that a perfect compliance score has been achieved (click on table at base of page for full summary).
Close to 6000 random tests are conducted through the National Residue Survey each year, analysing muscle, fat, blood, organs and other animal tissues. The number of tests carried out has increased in recent years, in line with larger national beef kills. The residue monitoring programs are funded, in part, by producer levies.
Random samples are routinely screened for a wide range of contaminants, including antibiotics, hormones, anthelmintics and other veterinary drugs, plus fungicides, herbicides and insecticides and environmental contaminants such as heavy metals.
Residue testing is conducted by several laboratories under contract to NRS.
One of the challenges is the extraordinary sensitivity of modern testing equipment, which can detect concentrations of some compounds in parts per billion, rather than million.
This sometimes means detection of background traces of compounds in minute quantities, far below Australian Standards or Maximum Residue limits.
For example in the latest residue survey summary, tiny traces of the heavy metal, cadmium were detected in 243 screened samples – but again, it is important stress, these were in concentrations infinitely below the Australian Standard threshold considered to represent any health risk.
Soils in some areas of Australia are naturally higher in cadmium than others, while a second cause can be the extended use of imported phosphate-based fertilisers on pastures.
Phosphate rock sourced from Nauru, in the Pacific, for example, has slightly elevated levels of cadmium, as a result of birds ingesting seafood which naturally carry small traces of cadmium from the ocean. The bird droppings over thousands of years built up to form the phosphate rock which is mined for use as agricultural fertiliser.
Again, it should be stressed that cadmium concentrations found in NRS animal tissue samples in Australia last year were all well below Australian Standard thresholds.
Lead contamination risk
Another heavy metal found with some frequency on last year's NRS report was lead, detected in small concentrations (again, well below Australian Standards) in 108 samples.
One common source of lead contamination in cattle, sometimes leading to toxicity (see earlier report) is old lead batteries left lying around the property. Old batteries can sometimes form salt deposits, which can be licked by stock.
Again, last year's low-level background detections serve as a warning to clean-up any potential sources of lead or other contaminants on properties to avoid such problems in future.
Overall, last year's NRS results, with nil violations, provided clear evidence of good agricultural practices by Australian beef producers in the use of agricultural and vet chemicals, and deliver strong affirmation for export and domestic customers over Australian beef's clean, green status.
To underpin the ongoing strong performance in the residue area, it's important that producers continue to be diligent in following product label and withholding period directions, and comply with Livestock Production Assurance rules.
Underpinning the on-farm work is a strong regulatory system administered through the APVMA for the registration and use of vet chemicals.
These regulatory and on-farm management practices minimise the risk of unacceptable residues and are a vital part of maintaining Australia's world-leading beef market access.
Current drought conditions, with limited access to supplementary feeds and roughages, presents an elevated risk of contamination in some areas, as producers source feedstuffs from unfamiliar sources. Feed testing is an option if there are any doubts about the suitability or residue status of feedstuffs.
In this recent example from NSW DPI, advice is provided about residue risks associated with feeding sugarcane by-product.