APPLICATIONS are now open for the AgCAREERSTART program, a national agriculture "gap year" program, which gives young people a supportive environment to get a taste of what careers in agriculture can offer.
Now in its third year, the program is a collaboration between the National Farmers' Federation and the Federal Government.
In its first two years AgCAREERSTART has seen hundreds of young Australians apply to be placed with farmers across the country in multiple industries including grains, livestock, horticulture and dairy.
The program employs participants on qualified farms for 10 to 12 months.
Participants receive ongoing support to find the best farm fit to their experience, skills and interests.
When matched with a farmer, participants are then paid a full-time wage.
Next year, the National Farmers' Federation (NFF) is offering 100 places through the AgCAREERSTART program to help train, upskill and foster the farmers of the future.
NFF is also searching for primary producers from across the country who are keen to give young people a start in the industry.
NFF Chief Executive Officer, Tony Mahar said the program has been a proven success by providing farmers with an enthusiastic, young workforce while filling critical labour gaps.
"While there are many factors contributing to labour shortages across the sector, our aim is for AgCAREERSTART to ignite a passion in young people to consider farming as a lifelong career rather than a short-term job," Mr Mahar said.
"AgCAREERSTART has a dedicated team to support both farmers and participants as they move through the program. But it only works if farmers sign up to teach the next generation and share their wealth of knowledge and experience."
Sam Heagney is a cotton, beef and grain farmer from Mungindi, NSW, who is now looking to host an AgCAREERSTART participant for the third year.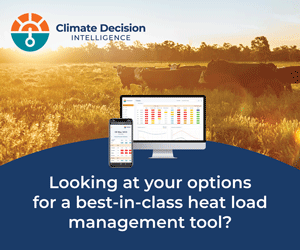 Sam said past participants learnt a vast array of skills including farm data capture, mapping, animal management and machinery operation.
"The program has worked out really well. Our last two participants have been great, and we've been pleased to participate in the program.
"Kaitlin our 2023 AgCAREERSTART participant has been such an energetic addition to the team.
"The more people that we take on means more young people working in Ag in the future, and that's such an exciting thing to be a part of.
18-year-old Natasha Handford is currently completing the AgCAREERSTART program on a grain, cotton and sheep farm in Central Queensland with farmer, Bruce Hutchinson.
She said her time with Hutchinson Grazing has provided her with a range of new and interesting challenges.
"I've done everything on the farm – from maintaining fences and moving livestock, to planting crops and operating the tractors. I grew up on the Sunshine Coast so moving to rural Queensland has been an eye-opening experience. I couldn't have done it without Bruce and Viv's support and guidance," Ms Handford said.
"As part of the program, I also had the opportunity to travel to Adelaide and attend the Innovation Generation Conference with 14 other participants . I can honestly say the past few months have been the most interesting of my life and I can't wait to continue my journey in Ag. I'm excited for what the future will bring."
Applications for both host employers and participants in the 2024 AgCAREERSTART intake are now open. For more information and to register your interest, visit www.agcareerstart.com.au