Australia has increased its investment in new global approaches to prevent pandemics of animal origin.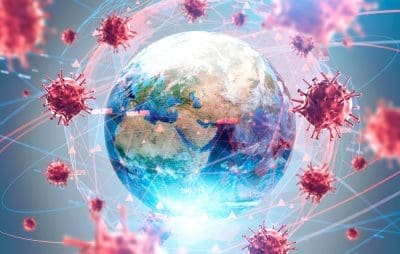 Minister for Agriculture and Northern Australia David Littleproud said $1.2 million would support the OIE to deliver a new wildlife health framework aimed at reducing the risks of zoonotic diseases associated with human use of wildlife.
"I was the first and only Minister to ask for a review of the wildlife wet markets at the G20 last year," Minister Littleproud said.
"I did this so we could prevent another pandemic like we are currently experiencing. Fundamental changes are needed at global, regional, country and community levels to prevent another pandemic of zoonotic origin.
"The focus must remain on high-risk activities such as wildlife wet markets and other human uses of wildlife.
This investment positions Australia as an influential Category A OIE member, building on the $0.2 million seed funding Australia provided for this important program in June last year.
"The COVID-19 pandemic has heightened the importance of Australia's engagement in international organisations such as the OIE, as the world seeks to reorganise itself to better prevent, prepare and respond to future pandemics of animal origin.
"With wildlife the source of many emerging and zoonotic diseases, this funding boosts an international One Health approach to wildlife health management and risk mitigation."
Zoonotic diseases have the potential to spread from animals to humans and impact human health and social well-being.
Australia is an active and influential member of the OIE, advocating for standards that facilitate trade for Australia's animal producers, while minimising Australia's exposure to exotic animal diseases.
Australia's involvement in the OIE also provides Australian producers with a voice on important global issues that can impact on animal production and trade, such as antimicrobial resistance.
Source: Minister for Agriculture and Northern Australia