SOME young cattle categories lifted a little in price, while others eased in AuctionsPlus trading this week, in another enormous catalogue of 28,852 head.
Friday's sales encountered technical problems brought on by COVID-19, however.
In an unprecedented move, AuctionsPlus's network provider was forced to restrict available bandwidth available for participants, redirecting those resources to high-priority areas like healthcare and government.
It meant there were dropouts and lags experienced by participants in Friday's sales, and selling was temporarily put on hold on several occasions. Non-active 'onlooker' audience members were made to log-out during Friday's sale, to try to preserve available access for registered bidders. Due to the technical difficulties, Friday's Eastern States sale did not finish until 5pm.
Click here to view a short explanation video about what happened from chief executive, Angus Street.        
In an attempt to avoid a repeat of the same problem next week, AuctionsPlus plans to break up future sales into a series of smaller, shorter sales held throughout the week to 'spread the available bandwidth load', instead of the two major Eastern States and Weaner & Yearling sales on Friday. Full sale schedule details will be provided on Monday.
The late finish to Friday's sales also meant that a full weekly sale report is yet to be issued. We'll add further details to this report on Monday, after a more comprehensive report is completed.
The abbreviated, preliminary summary that was published after yesterday's sale shows that some young steer and heifer categories finished moderately higher in price, while others eased, compared with the week before.
Top price among weaned steers reached 551.8c/kg, for a line of 36 Angus steers, 7-8 months averaging 191kg from Kilburnie Angus, Walcha, NSW.
National Steer Breakdown:
Steers less than 200kg sold from 264-552c/kg to average 487c (unchanged)
Steers 200-280kg sold from 296-523c to average 453c (down 3c)
Steers 280-330kg sold from 363-464c to average 415c (up 2c)
Steers 330-400kg sold from 335-423c to average 380c (down 5c)
Steers +400kg sold from 283-424c to average 395c (down 9c)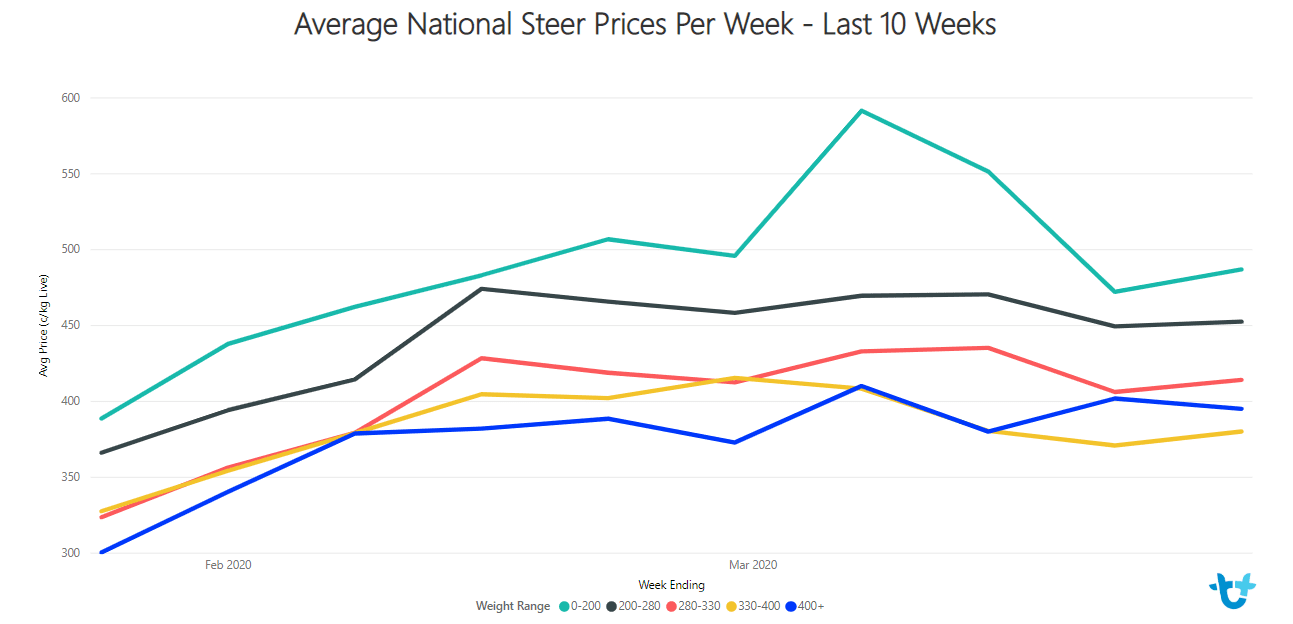 National Heifer Breakdown:
Heifers less than 200kg sold from 327-475c to average 431c (down 45c)
Heifers 200-280kg sold from 306-423c to average 359c (up 19c)
Heifers 280-330kg sold from 307-434c to average 371c (down 26c)
Heifers 330-400kg sold from 338-404c to average 379c (down 10c)
Heifers +400kg sold from 305-393c to average 368c (up 2c).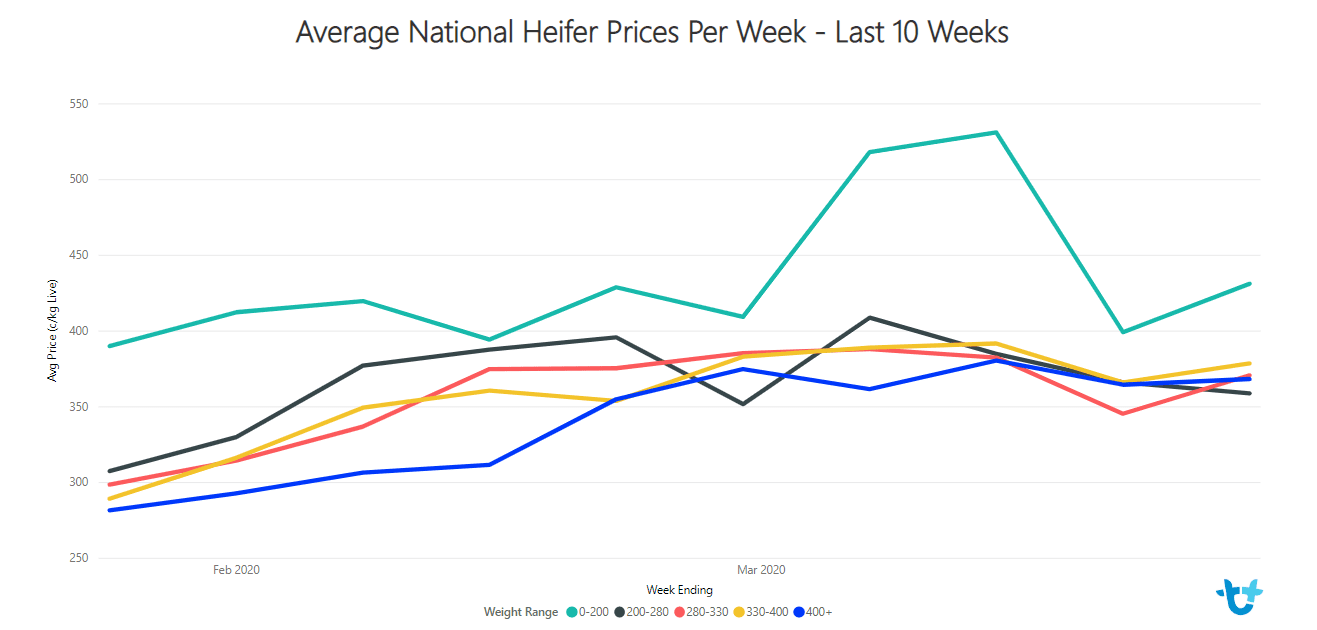 More details will be added to this report on Monday.