Yarding 2970 Change +5
Today cattle market at Wagga offered 2970 head and similar quality stock to the previous sale.
There was a notable decline in competitive competition among buyers, particularly those from feedlots. The lack of enthusiasm from feedlot buyers had a dampening effect on the market, leading to a downward trend. Occurrences of spirited bidding were infrequent, resulting in a gradual decline in prices.
In terms of the heavier category, steers weighing between 500kg and 600kg were well supplied, and their prices fluctuated based on factors such as age and overall quality. Although the usual group of buyers attended they exercised selectiveness in their purchasing decisions.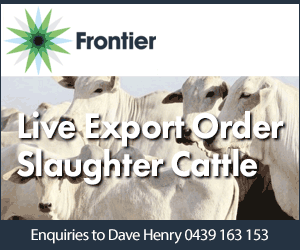 Feeder steers in the weight range of 400 to 500kg faced a considerable lack of demand, causing the market to weaken. Buyers were primarily active at the top end however,  this subdued competition translated into a 10c reduction in prices. The highest price achieved for this category was 314c/kg. Similarly, feeder heifers in the medium weight class encountered little demand, resulting in an average price decrease of 20c and a peak price of 269c/kg.
Trade steers and heifers experienced a notable depreciation in price levels, predominantly due to sluggish demand from the feedlots. Trade cattle were traded within the range of 208c to 315c/kg.
Despite a surge in demand from a prominent processing sector, heavy steers underwent a decline of 10c/kg in their prices. The majority of sales occurred within the range of 220c to 276c/kg. Bullock prices, on the other hand, remained stable, maintaining a price levels of 240c to 283c/kg. The heightened interest in cows contributed to a 5c to 6c/kg price improvement. Heavy cows were sold within the range of 215c to 246c/kg, while leaner grades were traded a between 160c and 222c/kg.
Market reporter: Leanne Dax
Source: NLRS Click here to view full Wagga report on NLRS website.