Yarding 3300 Change -1300
Cattle prices were steady at Wagga in a smaller yarding of 3300. Warm dry conditions continue to put supply pressure on the market, with producers mostly offloading secondary condition stock.
Competition remained steady for export cattle in a mixed quality offering. Bullocks sold at 240c-298 to average 275/kg. Heavy grown steer rates were unchanged for the top pens. The better young steers made from 250-295c, while aged steers sold to a low of 234c/kg.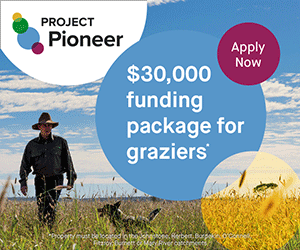 Plainer conditioned medium weight steers 400-500kg relied on feedlot competition to hold their value. Prices were fully firm to 3c dearer selling at 240 -308c/kg.  Lighter weight feeder steers gained 5c returning 230-305c/kg.
In the feeder heifer market prices firmed as the sale progressed for the better bred lines fetching 200-289c/kg.  The main lines of heavier secondary heifers 400-500kg fetched 228c-278c/kg.
With no follow up rain across the supply area, restockers were extremely cautious, leading to a price decline of 10-15c/kg. Well-bred steers topped at 298c to average $593.  The heifer portion sold to stronger bidding to average 200c/kg.
Rate results for trade cattle were mixed, with the weather conditions reflected in the quality. Medium weight trade heifer's lacked the quality of the previous market slipping 2c to average 263c/kg. Medium weight trade steer were in short supply slipping 15c selling at 260-304c/kg.
Cow numbers remained high and not all buyers operated, while other companies were keen to buy the leaner types. Heavy cows sold 5c cheaper selling at 192-238c/kg. Leaner medium weight grades were unchanged making from 128-205c/kg.
To view full NLRS report click here