Yarding 5125 Change 1725
Cattle prices reflected the variation in demand at Wagga market this week, ranging from cheaper to dearer in a much larger offering of 5100 cattle.
The usual field of spring buyers attended and weaker export competition generally put a halt to the dearer rates of last week. Prices for both heavy steers and bullocks were generally unchanged to a few cents cheaper fetching 295-335c/kg. Heavy grown heifers 500kg plus sold slightly dearer and were underpinned by lack of supply. The better shaped pens sold from 265-310c/kg.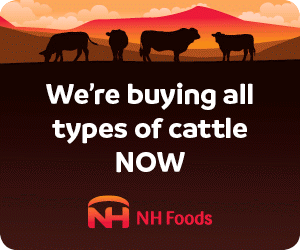 Strong supermarket competition lifted rates for trade heifers by 5c/kg. Heifers suitable for the trade weighing 400-500kg made 290c-320c/kg. Trade steers were limited and prices dipped 10c to average 306c/kg.
Yearling steers were well supplied and strong feedlot demand saw most feeder steers selling firm to 7c cheaper. The better shaped steers and, with some pen lots grain fed made from 270c-328c/kg.
It was a stronger market for feeder heifers, with a few more feedlot orders in place.  The shortage of well-bred medium weight heifers lifted the market 24c with the bulk of the heifers selling from 280-304c/kg.
In the cow market numbers jumped significantly with just over 1200 yarded. All weights and grades were represented. Rates dipped 5-8c with prices weakening as the market progressed. Heavy cows sold from 215-252c/kg. Leaner grades sold at 147-225c/kg.
To view full NLRS Wagga report click here