Yarding 2540 Change +670
Feedlot demand continued to drive in a bigger yarding of 2580. Most cattle were secondary with trade  types in reasonable supply.
And while feedlots were the main market driver, restockers stepped in under 280kg, paying from 620-700c/kg to average $1790 per head.
Light weight feeder steers 330-400kg ignited the bidding on big quality lines pushing rates slightly higher to average $2279.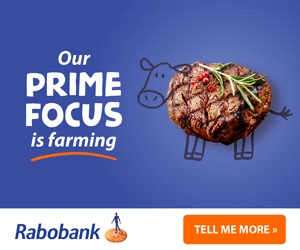 Medium weight feeder steers were unchanged to 7c cheaper which was quality related  selling at 510-590c/kg.
Tightening supplies of feeder heifers are starting to impact on the market with prices equalling steers in places.
Lighter weights topped at 570c to average 560c/kg.
Medium weight feeder heifers sold from 470-553c/kg.
Trade heifers were well supplied with processors continually pushed aside by strong feedlot demand. The bulk of the trade heifers made from 470-553c/kg.
Trade steers sold 20c cheaper making from 510-570c/kg.
Heavy steers and bullocks continued their solid run with prices firm to 18c cheaper for steers over 600kg. The bulk of the better finished types made from 480-526c/kg. Heavy heifers with shape were in bigger numbers making from 440-526c/kg.
Cows sold to steady demand in a larger offering of 375 head. Despite a big gallery of buyer's prices were unchanged. Heavy 4 score cows sold from 400-435c/kg. Leaner types 330-400c/kg.
Market reporter: Leann Dax
Click here to view full report on NLRS website