Yarding 1490 Change -1210
Cattle prices at Wagga have continued to gain momentum on the back of winter rainfall and tightening supplies. Prices surges of 20-39c were recorded for young weaner cattle, with restockers chasing the market across  all categories under 400kg.
Steers to turnout 280-330kg made from  440-488c/kg, while the heifer portion topped at 380c/kg due to the limited number.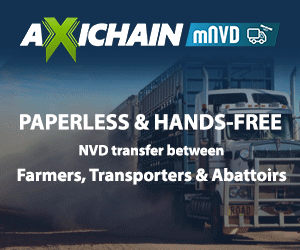 Last week's dearer rates drew out some excellent quality trade steers and vendors weren't disappointed with prices 5c dearer to average 406c/kg. Trade heifers jumped 10c with Coles supermarket dominating on the better finished pens. Prices ranged from 380-410c/kg.
Following the trend upwards was medium  feeder steers with rates 7c/kg higher. Feed steers 400-500kg sold from 380-418c/kg. lighter weight feed steers 330-400kg topped at 444c/kg.
Feed heifers were unchanged selling at 370-408c/kg.
Price is now drawing out some outstanding heifers weighting more than 530kg. Rates jumped 20c with the better shaped young heifers selling from 350-407c/kg.
Heavy steers 500-600kg gained 4c with supermarket competition helping contribute to the dearer trend. There were to few bullocks to quote prices ranged from 340-348c/kg.
In the cow run tight bidding for the best heavy cows resulted in a spread of just 294-308c/kg. Leaner grades were unchanged selling at 255-294c/kg.
To read full NLRS report click here