Yarding 3580 Change -1720
After defying the drying conditions across the supply area and the COVID-19 outbreak, cattle prices cheapened as industry absorbs the global climate.
Price falls of 10-15c began at the opening of the sale and all classes were impacted upon.
Not all major processors were in attendance which effected export and store cattle prices.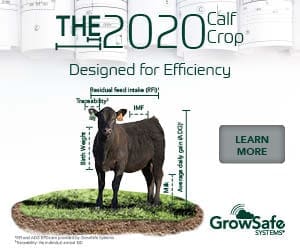 It was a bigger yarding of cows with 1080  yarded as producers look to offload in uncertain times. Heavy cows sold 15c cheaper making from 255-284.6c/kg. Leaner grades slipped 7-8c with restockers cementing a floor in rates. Store cows were keenly sought making from 250-293.6c/kg.
A seasonal shortage of heavy steers and bullocks meant prices were somewhat distorted the limited few making from 312-370c/kg.
Steers suitable for the trade sold 10c cheaper making from 360-395c/kg. The heifer portion met steady demand from a major supermarket selling at 360-383c/kg.
Feeder steer 400-500kg  sold 10-15c cheaper making from 340-416c while lighter weight was 10c easier selling at 350-426c/kg.
Feed heifers sold to a smaller group of buyers selling at 340-388c/kg.
Lighter weight steers and heifers were very mixed in quality with quite a number in plain condition. Light weight steers back to the paddock sold at 385-460c/kg. The heifer portion sold from 330-403c/kg.
To view full NLRS sale report click here