Cattle markets in the past week have been somewhat erratic and Wagga experienced the same fluctuating price trends, depending on quality and competition.
Agents yarded 4700 cattle, 400 less than the previous market.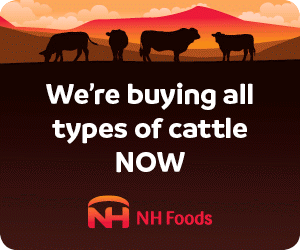 The quality of the yarding was mixed with producers offloading unfinished stock in varying condition on the back of the dry conditions.
Select lines of well-bred feeder steers are still commanding over 300c/kg due to two Queensland orders. Medium weight steers to feed on 400-500kg made from 252c-321c to average 305c/kg. Lighter weight steers 330-400kg averaged 286c/kg.
The price correction for feeder heifers was more severe under the weight of bigger numbers and reduced competition. Feeder heifers sold up to 18c cheaper to average 262c/kg.
Bidding for trade steers was weak and only top drafts of well finished steers attracting bidding from processors. Prices were generally 13c cheaper with 400-500kg steers topping at 302c to average 293c/kg.
The heifer market was erratic at times, with buyers not willing to lift rates much past 275c/kg. A select butcher order competed strongly for the top pens, paying up to 284c/kg.  Trade heifers 400-500kg sold 30c cheaper while the lighter trade weights 330-400kg slipped 18c averaging 238c/kg.
Weaker demand from processors and despite limited supplies of heavy steers rates dipped 29c/kg. Heavy steers 500-600kg topped at 324c to average 300c/kg. Bullock quality varied and aged bullocks were discounted. Younger bullocks made from 284-317c/kg with the main run averaging 309c/kg.
The cow market gained momentum in a big yarding of 1150. Heavy cows sold 12c dearer to average 246c/kg. The better leaner grades made from 190-234c/kg.
To view full NLRS sale report click here