Yarding 2245 Change -555
Cheaper prices last week kept a lid on cattle numbers with Wagga agents yarding a smaller offering of 2440. Falling quality across store categories meant prices varied widely.
Supply-wise there was another wave of light weight weaner steers and heifers offloaded before winter begins. This week well-bred steers were in greater numbers helping lift rates 3-6c/kg. The bulk of the steers 200-280kg ranged from 210-303cc/kg to average $676. The heifer portion sold to cheaper rates of 7c to average 210c/kg.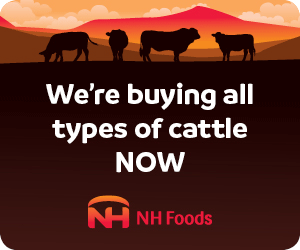 Feeder steers sold to feedlot buyers and domestic processors, however processors and some feedlot buyers were not prepared to push the market which resulted in medium weight feed steers slipping 10c to average 259c/kg. Lighter weight Angus steers kept bidding buoyant with select pens selling 10c dearer. Generally the well bred types sold from 250-309c/kg.
Feed heifers dipped 3c making from 220-281c, with the lighter lines averaging 251c/kg.
Trade cattle were few the limited selection of trade heifers sold from 230-281c, while trade steers made from 250-288c/kg.
A seasonal shortage of heavy export cattle meant there were insufficient numbers to quote. The limited supply sold from 240-309c/kg.
The cow market sold to steady demand with prices unchanged to a few cents cheaper. Heavy well finished cows sold from 208c-233c/kg. The middle run of D2 and D3 leaner types made from 120-197c/kg. Ends….
To view full NLRS report click here