Yarding 3500 Change +500
The Wagga cattle market witnessed a significant downturn as feeder steers faced a 30c to 40c/kg price drop, reflecting a challenging landscape. With little competition from buyers, feedlots were observed vying for purchases well below the 300c/kg mark. The market's main lines of cattle experienced a wide price range, causing market fluctuations.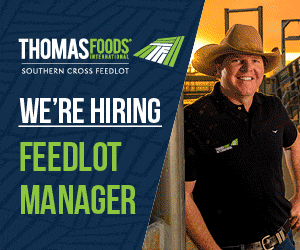 Feedlot operators found themselves in a unique situation as they sought to capitalise on the softer market conditions. A smaller group of buyer interest compelled feedlots to pursue purchases at prices significantly below the usual benchmarks, indicating a shift in the market. 
Notably, trade steers and heifers also faced a challenging market. The bulk of cattle sales ranged from 179c to 300c/kg, signalling a broad decline in this segment of the market. The subdued demand from processors underscores the intricate balance between supply, demand. 
Heavy export steers and heifers experienced a price drop of 10c to 28c/kg The bulk of the steers selling from 220c to 283c/kg. 
Cow also faced cheaper prices. The impact of this price decline was felt across all categories, affecting both well-finished cows and leaner types. Well-finished cows fetched prices ranging from 220c to 243c/kg, while leaner types faced a more constrained range of 160c to 220c/kg.
Market reporter: Leanne Dax
Source: NLRS Click here to view full Wagga report on NLRS website.