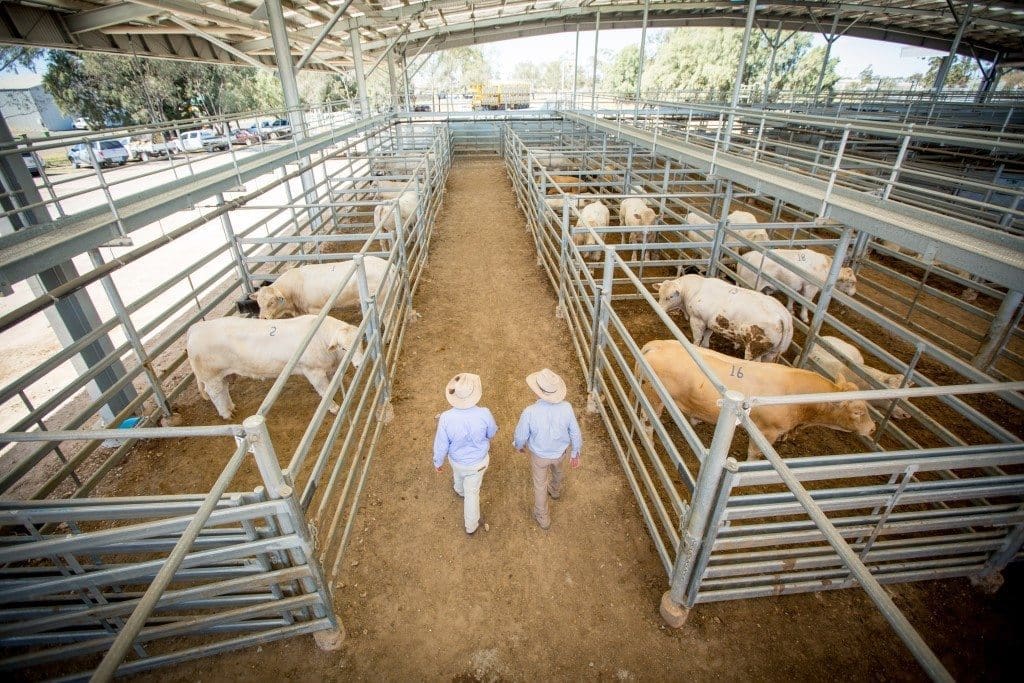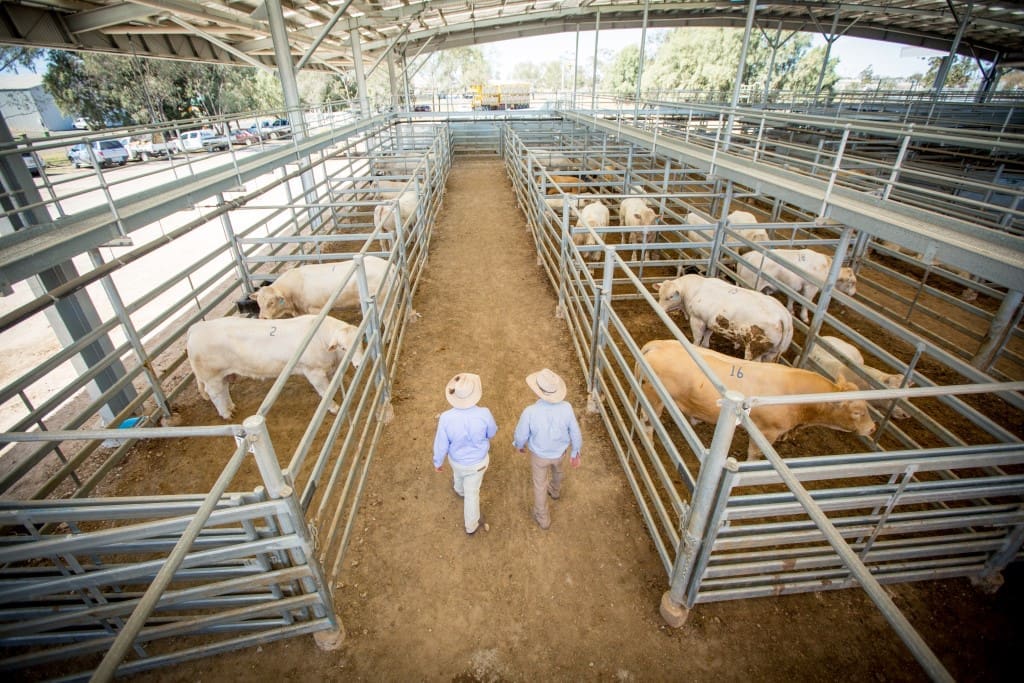 Meat & Livestock Australia has compiled a survey of cattle saleyards across Australia, ranked in each state by turnover for the 2016-17 financial year.
This year's results exclude the throughput of transit cattle, and historical positions have been revised to reflect this. Here's the results in your state
New South Wales
In 2016-17, cattle saleyard throughput in NSW totalled 1.6 million head – the highest of any state recorded in MLA's 2016-17 saleyard survey.
Similarly to previous years, Dubbo saleyard recorded the highest throughput in the state, with 199,431 head yarded over the financial year.
Wagga and CTLX Carcoar saleyards were again ranked second and third in volume, with numbers reaching 168,725 head and 129,006 head, respectively. After that came:
NRLX Casino lifting one position to rank fourth, with 119,572 head consigned
TRLX Tamworth dropped a position to rank fifth, totalling 114,895 head.
Gunnedah placed sixth with 91,448 head, firm on the previous financial year
SELX Yass placed seventh with 66,062 head, ranking in the top ten despite only being in operation since August 2016
IRLX Inverell ranked eighth, with 60,078 head, lifting one position from 2015-16
CWLX Forbes finished ninth with 59,911 head, dropping two positions from the previous year
Scone placed tenth, accounting for 59,119 head, maintaining its 2015-16 rank
Click here to see full state results and year-on-year comparisons
Victoria
A total of 991,459 cattle were consigned to Victorian saleyards over the 2016-17 financial year according to the MLA survey.
NVLX Wodonga maintained its position of the largest selling centre in the state, yarding 184,588 head, while Leongatha totalled 127,914 head, placing it in second position.
Numbers at Warrnambool reached 108,557 head for the year, lifting it from fourth to third and replacing Pakenham, which slipped to fourth with a total of 96,879 head. Further down the list:
Throughput at Shepparton equated to 96,662 head, ranking it in fifth position.
Bairnsdale finished sixth, totalling 61,454 head
Ballarat recorded throughput of 49,081 head, enough for seventh
Camperdown finished eighth, easing one position from last year with 42,047 head
Sale came in in ninth spot, with throughput of 32,000 head, lifting it from twelfth in 2015-16
Echuca was tenth, with consignments totalling 31,875 head
Click here to see full state results and year-on-year comparisons
Western Australia:
WA cattle saleyard throughput last financial year totalled 234,708 head.
Numbers at Muchea reached 98,990 head, putting it in first position. In second place was Boyanup, with a total of 68,429 head, while Mount Barker yarded a total of 61,556 head, good enough for third place.
Further down the order were:
Manjimup ranked fourth, reporting a throughput of 5221 head for the year
Margaret River yarded 372 head, placing them in fifth,
Sixth position went to Brunswick with 130 head.
Click here to see full state results and year-on-year comparisons
South Australia:
Cattle saleyard throughput in SA for the year was 261,467 head.
Naracoorte recorded a total throughput of 105,697 head, ranking it first, in volume terms.
Mount Gambier ranked second, with a total of 78,787 cattle consigned over the year, while Mount Compass numbers totalled 47,809 head, placing third.
Down the order were:
SALE Dublin ranked fourth, with a throughput of 20,539 head
Consignments to Millicent totalled 8635 head, placing it fifth in the state.
Click here to see full state results and year-on-year comparisons
Queensland:
The latest Queensland cattle saleyard throughput results for the 2016-17 financial year totalled 1.4 million head, with Roma saleyards remaining the largest in the state and across Australia.
Despite its larger cattle population, Queensland is much less reliant on saleyards selling than other states, with the majority of slaughter cattle direct-consigned to meatworks, and store cattle sold in the paddock.
Despite this, Roma still accounted for 310,535 head of cattle last financial year, while Dalby maintained its position as the state's second largest selling centre – totalling 209,094 head, making it the second largest centre in Australia.
CQLX Gracemere remained the third largest in Queensland in terms of volume, with 132,034 head being consigned over the financial year. Emerald ranked fourth, reporting a throughput of 90,722 head, while consignments to Blackall totalled 86,437 head, lifting it from seventh last year to fifth this year.
The remainder of the top ten in Queensland included:
Dalrymple (Charters Towers) placed sixth, consigning 74,639 head
Warwick finished seventh, with a throughput of 59,021 head for the year
Eighth place went to Winton, up from 15th last year, with 53,590 head yarded
Gympie placed ninth, with 50,260 head
Toowoomba filled tenth place, falling from sixth position last year with throughput of 47,339 head
Click here to see full state results and year-on-year comparisons.