Stock agents across Australia are beginning to engage in a new animal welfare training module, as part of the supply-chain-wide movement towards stronger and more consistent animal welfare practices.
With intense public scrutiny regarding animal handling practices, meeting legal obligations is just the beginning for the livestock industry, the facilitator delivering the first round of animal welfare courses to stock agents said this week.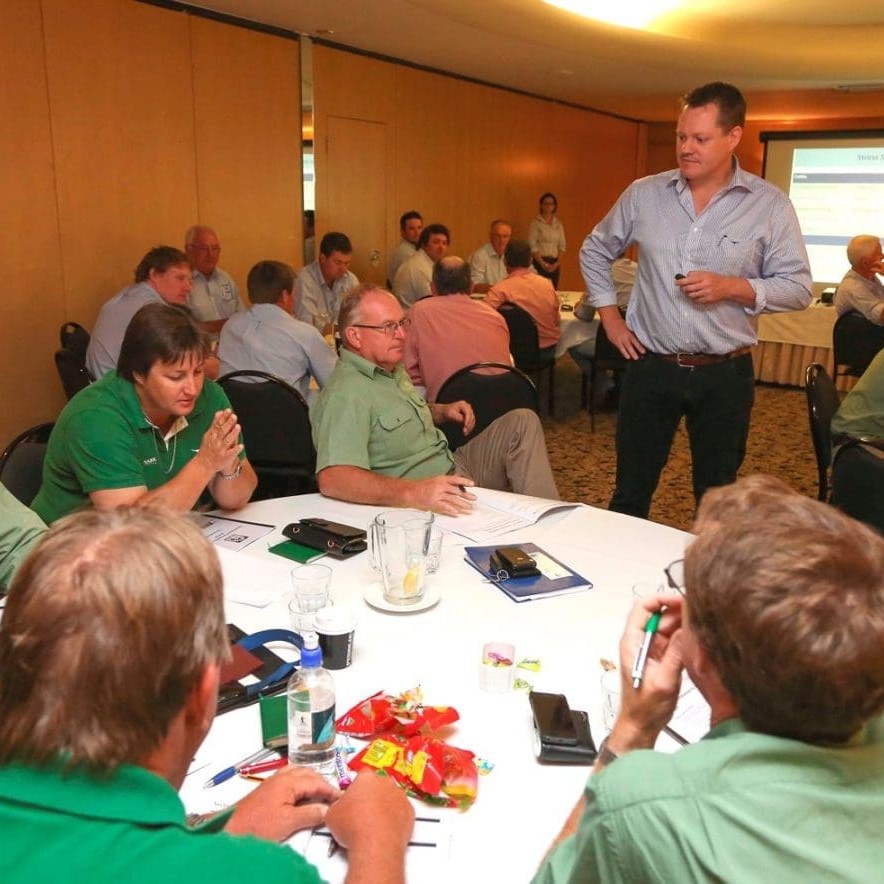 "Animal welfare obligations are about more than just adhering to regulations, which livestock agents already do, and do well," said Patrick Hutchinson, whose company Australian Livestock Management has developed and is responsible for delivering the course.
"It's now also about the social licence to operate. Animal welfare is an area of intense scrutiny, so the agency profession needs to be on the front-foot, ready to show its credentials. Livestock agents can say what they do – but they also have to be able to prove that what they say, they actually do," he said.
About 30 livestock agency members of the Australian Livestock and Property Agents Association (ALPA) joined the first-of-its-kind training program in Griffith, NSW this week.
ALPA chief executive Andy Madigan said the ALPA board chose to develop the program with ALM because members, as professionals, see animal welfare as paramount.
"Our members understand the need to validate their practices, support and promote animal welfare at every link in the supply chain, and have formal training in place as part of their business," he said.
"This endorsed training ensures a common understanding of what best practice looks like and allows livestock agents to benchmark their procedures. It's also an important opportunity for our members to be able to get some formal recognition of their animal welfare knowledge and skills."
ALPA president David Corcoran said his members took animal welfare very seriously.
"Many of our members have years and years of experience – they know what animal welfare is. But we as a Board wanted a program that would allow our members to demonstrate their competency and prove to our supply-chain partners and consumers, that when animals are in our care, we're using best practice and we care about their welfare," he said.
ALM director Patrick Hutchinson said the relatively brief interactions livestock agents had with animals could lead to some incorrect assumptions about their commitment to animal welfare.
"A producer might have 400 cows or 4000 sheep that they have for the whole year, whereas an agent might manage more than 100,000 animals in a year, for a short period of time per week in saleyards or holding yards. Some people assume this means agents are less concerned about animal welfare, which is certainly not the case."
"In fact, stock agents play an important role in the animal welfare matrix, as a touch-point between the saleyard, the buyer, the transporter and the vendors. Everyone involved in animal handling, whether directly or indirectly, is vital to the animal welfare framework. Legally, anyone involved in their handling must ensure that animals are not mistreated, injured or placed under undue stress."
The training program includes a review of industry, community and regulatory expectations for livestock welfare and management. It also covers best-practice procedures for handling, transport, loading and unloading, euthanasia, facility assessment and the impact of animal welfare on outcomes like meat quality and reproduction.
"We look at the benefits of optimal animal welfare practices not only for the animals themselves but also for the industry, and we work through measures we can use to assess animal welfare, to ensure the highest possible standards."
ALM developed the course with the Meat Industry Training and Advisory Council (MINTRAC), with input from ALPA.
It is linked to the Animal Welfare Officers Skill Set (AWOSS), the main welfare program undertaken by processors, feedlots and saleyards within the Australian livestock supply chain. This ensures that the same standards for welfare are employed throughout the livestock supply chain. This is the principle that ALM works to.
ALM is planning to deliver this course across the country for ALPA Members over the next 18 months.
New courses are also being devised for other parts of the industry that have animal welfare outcomes, including transporters and pastoral companies.
"These courses range from management of stock horses and working dogs to opportunities for livestock agents and others to develop their skill-set further by undertaking advanced courses such as the AWOSS course and accredited animal handling," Mr Hutchinson said.