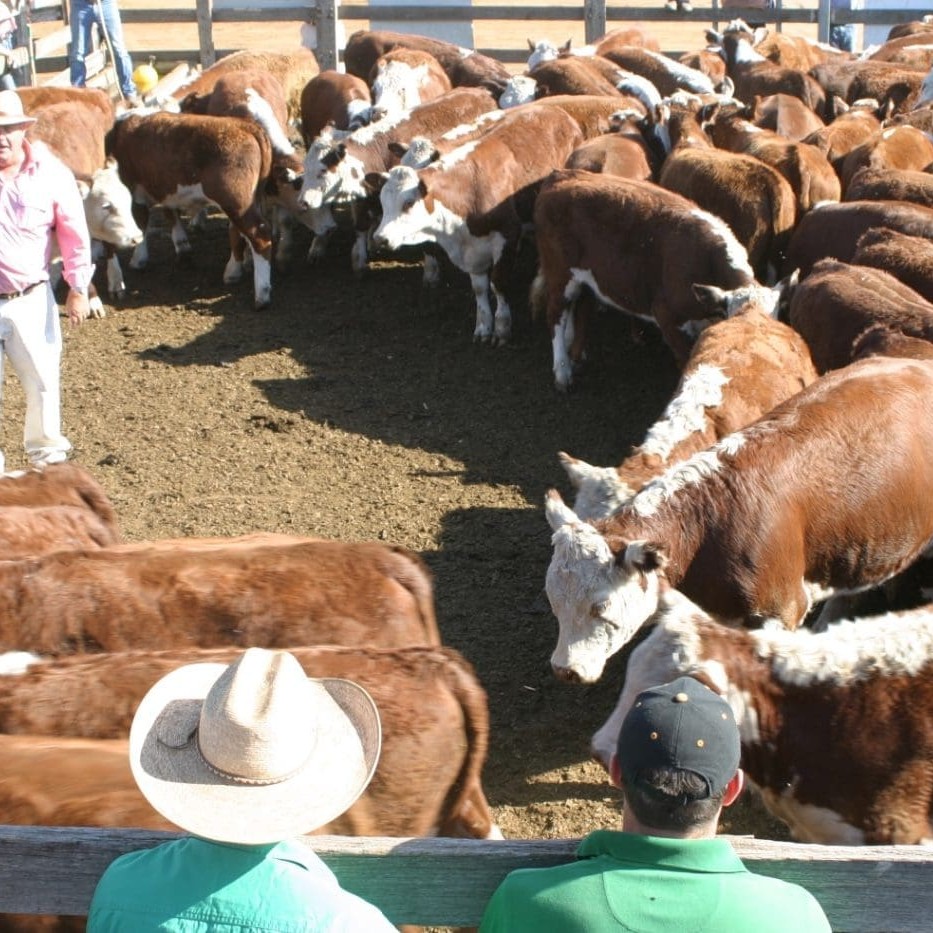 SOUTHERN stock agents and cautious producers have balanced supply with restricted demand to keep a floor in beef weaner rates at benchmark weaner sales Hamilton, Casterton and south-east South Australia this month.
But the general prices of 175-195c/kg, with odd sales at or above 200c/kg, or mainly $550 to $700 a head and a minority of pens at $700-$810, were paid for a greatly reduced number of steers mostly weighing 300-380kg.
Only a few sub-300kg liveweight pens were offered at some sales. Fewer heifers are also expected to be offered at weaner sales this week.
After weaner steers at Wodonga the week before made from 175c/kg to 185c/kg or $550 to $650 a head, thousands of beef steers under 280kg live and sometimes entire drafts have been held back from the southern offerings. Breeders, fearful of poor northern demand, have opted to add value to lighter steers with good pasture and fodder reserves.
At Hamilton, Casterton and Naracoorte sales last week, agents offered about 17,000 steers – about 8000 fewer than they forecast in recent newspaper advertisements – with plans being made for late autumn sales to sell retained cattle.
Prices and demand levels have also been tempered by producers selling weaners direct to feedlots, backgrounders and processors, at rates reportedly up to 5c/kg above saleyard prices.
To sell to producers' expectations and meet buyers' needs, steers had to be weaned, of the right quality, weight-for-age, quantity and accreditation. Drafts that had no repeat buyer or agency support sold for 5-10c/kg below comparable quality pens.
Unweaned cattle sometimes did not attract full buyer competition, but exporters and specialist finishers often paid premiums of 5-10c/kg for quality EU and PCAS pasturefed-accredited lines.
Despite the lack of northern demand for sub-300 kg calves, lighter calves penned sold to local restockers and feedlot backgrounders up to the rates of the heavier calves – 170c/kg -200c/kg – and especially later in the week.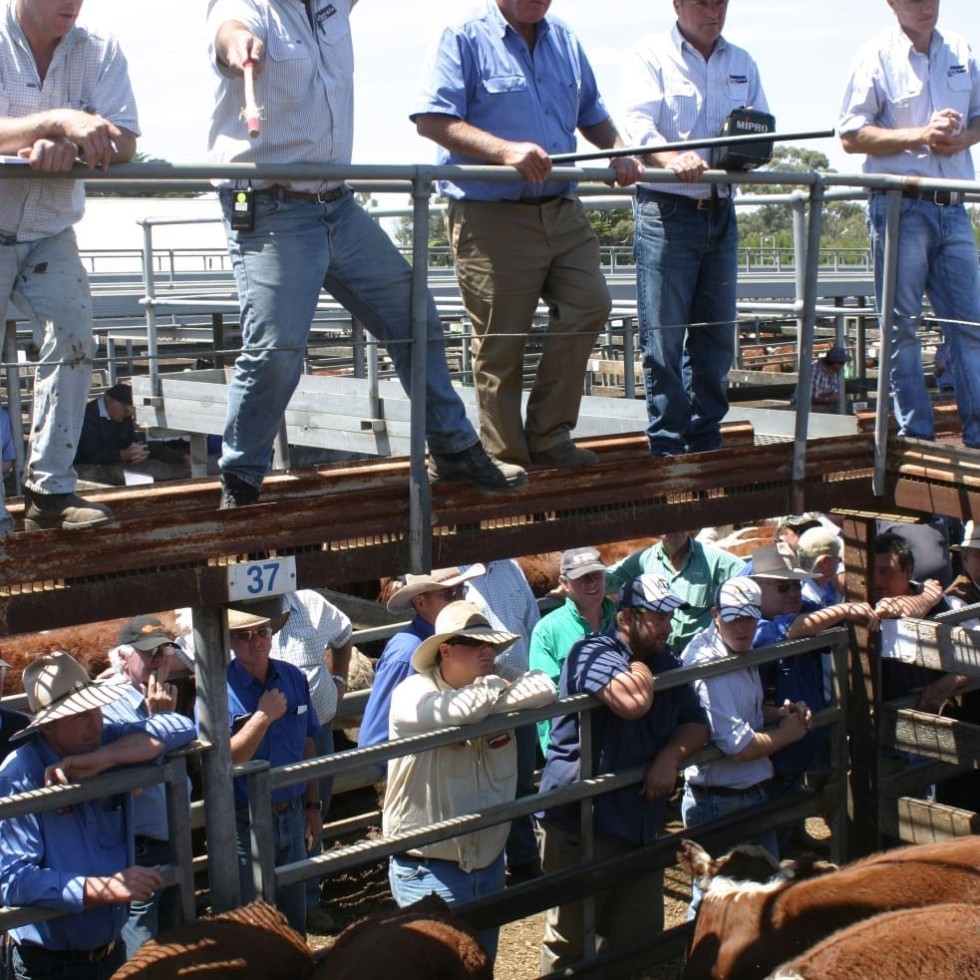 Buying strength came from repeat south-west Victorian and Gippsland restockers, south-east South Australian graziers and specialist backgrounders, and an export processor. Feedlot demand was limited.
The northern competition comprised specialist New South Wales bullock finisher Paul Mason, specialist Hereford finisher Injemira Beef Genetics at Wagga Wagga, and Ray White Rural buying for a feedlot at Dirranbandi, Queensland.
JP Darcy Livestock principal Jodie Darcy said lotfeeders only wanted selected lines and generally paid to 185c/kg at his Casterton sale. His clients left most of their lightweight calves at home due to the lack of northern buyer demand. Indications of the Aussie dollar getting to the lower/mid US80s led him to believe export demand would lift later in the year.
"If we've got cattle coming on towards the end of the year, there will be contracts about with pretty good money," he said.
Hopkins River feedlot buyer David Maconochie said he only needed to buy some "top up" Angus steers in the 340-365kg liveweight range, with sufficient cattle booked in for receival direct from properties into February. The weaners offered this year were 20-30kg heavier than last year, he said.
Landmark auctioneer Greg Bright said there were not many lighter calves yet to be sold in the Casterton area, and he believed retaining calves in the hope of rain in the north was a gamble.
"They (northern restockers) have got to get grass, get money and be game to do it again," he said.
Hamilton Stock Agents Association president Warren Clark said the buying field was 'thin' compared to other years, due to dry conditions in the north. The Hamilton sales had missed out on northern competition for tail-end calves, he said.
But rates were up to 10c/kg more than expected, with a definite EU premium rising from 5-8c/kg on Monday to 10-15c/kg later in the week.
"I think the light calves are still in the paddock and everyone is taking a bit of a punt," he said.
The chance of another weaner sale at Hamilton in the autumn was strong if the season breaks in the north, he said.
"As soon as it breaks in the north, you watch this cattle job, it will boom," he said.