HIGH grain and roughage prices and an oversupply of F1 feeder cattle are keeping a tight lid on Wagyu F1 feeder cattle prices in the early stages of 2019.
Based on discussions with a number of the nation's largest Wagyu beef supply chains, it appears there is a wide price spread in F1 feeder prices at present.
Well-bred F1 feeder steers with the right Fullblood Wagyu sire genetics, out of quality Angus dams and carrying desirable feedlot starter weights, are currently quoted in a wide range from 360c to 400c/kg liveweight, with a few exceptional lines up to about 450c/kg. Equivalent F1 heifers are 20-30c/kg less.
"But those price offers are very specific to suppliers that we have clear and well-established supply relationships with, for cattle of known performance," one large supply chain manager stressed.
"We are not really interested in the others," he said.
In response to high prices being paid for F1s, there was a big surge in Wagyu F1 calf production in 2016-17, often from first time-breeders with limited understanding of customer requirements, and no supply relationships with lotfeeders.
It's those cattle that are being particularly hard-hit this year, in what has evolved into a 'two-speed' market for Wagyu F1s.
Beef Central has found it hard to source representative quotes at all for those F1 cattle that are not already a part of well-established collaborative supply chains – especially cattle with unknown performance background. One supply chain manager suggested such cattle were currently worth no more than Angus feeders (310-320c), and perhaps considerably less. At the top of the market 18 months ago, well-bred Wagyu F1 feeder steers were consistently making around 650c/kg liveweight.
Last week on AuctionsPlus, lines of well-bred Wagyu x Angus F1 weaned steers and heifers from WA, numbering more than 500 head in total, averaging 280-290kg liveweight at 8-10 months, made just 305c for the steer portion and 280c/kg for the heifers.
In a reflection of the decline in broader demand for Wagyu bulls for expanded F1 production, in the same sale, 77 young Fullblood Wagyu bulls carrying quality breeding, mostly late 2016 drop, proved very hard to sell. Just 16 found buyers, for an average of $3000 a head – considerably less than half what similar bulls were making during the peak demand period for bulls a couple of years ago.
High ration prices
One of the lotfeeders spoken to for this report said he was 'trying to avoid' feeding F1 heifers at present, because of the feed efficiency sacrifices in heifers over steers, in a market where ration ingredients and input costs were so high (see today's feedgrain report).
With feedlot rations still not far off record-highs in commercial feedyards due to drought-impacted grain, roughage and cottonseed prices, lotfeeders spoken to for this report said depending on the production model, Wagyu F1s needed to be producing marbling scores of 6 or better, just to break-even under current meat trading and input cost conditions.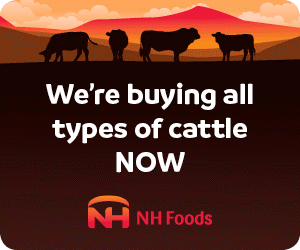 That's only heightened the buying emphasis on better-performing genetics in F1s. Twelve months ago before the current drought-driven surge in grain prices, the break-even in feeding F1s in terms of marbling performance was probably more like a score 5, one large supply chain manager said.
"It's meant those feeders that are unlikely to have the genetic potential to perform are very hard to justify," he told Beef Central.
Ration costs historically have accounted for about 40pc of production cost in longfed Wagyu, he said, but in the current commodity market environment, that had risen to about 60pc.
He said while some Wagyu feeders were currently feeding F1s as few as 300 days, his yard had avoided the temptation to reduce days-on-feed to mitigate high ration input costs.
"I don't know about others, but ours is a quality-based supply chain. As soon as we start to limit days on feed, average quality (marbling performance) is impacted. You can't whittle away the costs of production in Wagyu by reducing feeding time, without compromising the marbling performance."
"For us, it's not a simple commoditised cost-of-gain model."
At the meat market end, the abundance of good quality, price-competitive US grainfed beef entering international markets at present (not Wagyu, but reasonably highly-marbled Angus) was making it impossible to elevate Australian Wagyu beef prices any higher than where they currently are.
"That low marbling score 4-5 Wagyu F1 beef is the segment that it killing us," one supply chain manager said.
"There is nowhere for it to go; it is competing with good quality US Angus beef overseas, but has a far higher production cost, given how cheap US corn is at present. That's the sort of product that has been simply disposed-of in the Australian domestic market recently, at considerable loss, due to 'pack-date' issues," he said.
"Product like that does absolutely nothing for your brand, and it costs just as much to produce as a marbling score 7-9 carcase."
Another factor in the current market environment for Wagyu F1s has been the departure of the Australian Agricultural Co from the trading market. Before its decision last year to retract to a company-bred F1 supply only, AA Co is estimated to have accounted for close to half of the traded Wagyu F1s in the industry. New Wagyu supply chain entrants like Kilcoy, Hancock and others have gone some way to offsetting that shortfall, however.
What's happened to the 'unwanted' Wagyu F1s?
The big question now is, what is happening to the large number of surplus Wagyu F1 calves bred over the past two years?
A common response from supply chains was that many of them are defaulting out of the Wagyu premium market altogether, filtering back through the generic cattle market, with no Wagyu identity attached. Desperately dry paddock conditions across much of eastern Australia are contributing to that, as breeders are left with no choice but to liquidate stock, rather than wait for a 'Wagyu-oriented' buyer.
There's been recent evidence of some lines of F1s being sold through local saleyards like Dalby. Some are evidently being directed into 60-70 day shortfed programs, Beef Central was told, while others are going direct to slaughter.
"You hear anecdotal evidence of people just buying them for commodity type flatback prices, or even less, given likely poor feeding performance of Wagyu for shortfed domestic or export programs," one program manager said. "That's particularly happening for F1 cattle that are not out of a strong Angus maternal base."
"Even for 100-day programs, vendors still need an F1 that's 380kg plus at feedlot entry – but many NSW and Queensland Wagyu breeders have struggled to get adequate weight into their young cattle this year, given the conditions," he said.
With an apparent over-supply of F1s in the supply chain at present, another theory is that some breeding cows that had been joined to Wagyu bulls last year may have already been sent for slaughter while in-calf, due to the severe conditions.
"If that has happened to any real extent, it probably means there are likely to be less surplus Wagyu F1 calves around this year than what some may have anticipated," he said.
There are also reports around the industry at present of a large inflow of early-weaned Wagyu F1 calves from very dry North Queensland and Barkly Tableland breeding properties currently stationed in feedlots in southern Queensland.