WITH up to 50mm of rain across parts of central and northern NSW and Victoria since the start of May, numbers were well up in trading on AuctionsPlus Eastern States sales last week.
The final Autumn Weaner Sale helped push the total offering just past 9000 head, up more than 3000 head from the previous week. Weaners were in strong supply along with joined females, and some lift in cows and calves presenting back in the marketplace.
Numbers in the PTIC category were spread across the board last week, with young and older females all presenting higher in numbers.
Topping the PTIC category was a line of large-framed Mundoo blood Angus stud cows from Glencoe, south of Glen Innes in NSW, selling for $2300.
Commercial PTIC females sold to $1575 for a line of EU-accredited black baldy yearling heifers from Rylstone, NSW. These 2014 winter drop maidens were the product of Coffin Creek blood Angus bulls and Injemira blood Hereford cows, and are due to calve at the start of winter.
Unjoined Hereford cows 30-42 month old, carrying Bowmount and Yarram Park bloodlines, with fresh Hereford calves at foot from Dunkeld, VIC made the top cow and calf price of $1680. Along with a line of proven breeders 4-8 years from the same vendor, selling for $1430, the cows will be heading interstate to South Australia.
Among several large northern sales on Friday, a line of 204 Brahman/Droughtmaster and Droughtmaster cross steers, 9-17 months averaging 276 kg, out of Cloncurry in northwest Queensland made 286c or $792 a head, while a line of 109 Santa and Santa cross cows and calves, 3-9 years out of Jericho, Central Queensland made $1380. Further south, 92 Angus and Angus cross feeder steers from Thallon in southern Qld, 331kg at 12-18 months, made 331c or $1030 a head.
With close to 3000 head in the season's final AuctionsPlus Autumn Weaner Sale on Friday, there was strong buyer interest with top prices seen though out the sale. The 250-300kg and 300-350 kg weight range saw huge numbers for steers with the 250-300kg weight range being dominant for heifers. A tidy line of sappy Angus weaned steers weighing 369kg live from Guyra, NSW topped the weaner sale at $1142 or 310c/kg, while their lighter 310kg half-sib brothers made 308.3c, or $955 a head.
In a breakdown of young cattle sales, by weight:
Steers weighting less than 250kg sold from 344c to 358c, averaging 330c, up 9c/kg; while heifers in the same weightrange made from 265-329c, averaging 298c, up 3c/kg
Steers 250-300kg sold from 286-331c, averaging 315c, down 13c; while heifers made from 279-329c, averaging 300c, up 5c/kg
Steers 300-350kg sold from 279-349c, averaging 319c, up 9c/kg; while heifers sold from 261-278c averaging 271c, up 5c/kg
Steers +350kg sold from 309-310c, while heifers in the heaviest weight category sold from 253-254c/kg.
Wagyu genetics sale attracts international attention
The Annual Elite Fullblood 100pc Wagyu Online Sale was held on Wednesday as part of the National Wagyu Conference. The interfaced sale saw 28 of the 70 lots on offer fall to AuctionsPlus bidders.
Sale highlights included 10 straws of semen from trait leader Mayura Itoshigenami Jnr, offered by Scott de Bruin from Mayura Station near Millicent, SA, selling to a UK buyer and former Coles Australia employee, Rob Cumine, for $3050 a straw, or $30,500 for the package.
Two bulls from David Bellamy's Darley Wagyu made the top bull price of $12,000 each, both sired by World K's breed stalwart sire Michifuku, bought by a breeder from Armidale. Registered fullblood females sold to $11,000 for Peppermill Grove's Michifuku daughterJO41, in the top 10pc of the breed for terminal index. Registered females averaged $8420.
The sale catalogue received 2670 views, and there were 68 users logged-on from across Australia, Germany, the UK, Canada, America and South Africa. Out of all bids taken for the sale lots, 61pc were from online bidders.
Click here to access full summary of Friday's weekly AuctionsPlus sale.
Coming up on AuctionsPlus: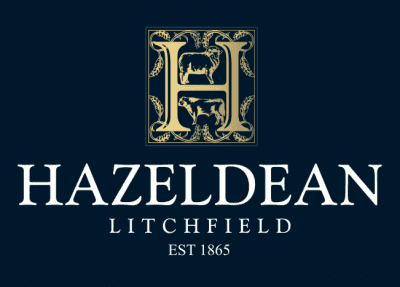 Hazeldean Angus will offer 400-plus commercial Angus females on AuctionsPlus this Friday, May 13. This is a great opportunity to purchase top PTIC females – 2006-2008 drop (B, C & D cows) joined to Hazeldean and AI sires, as well as 200 weaner calves (2015 drop).
Click here for details