Cattle offerings on AuctionsPlus dropped 15 percent to 17,480 head this week, with medium and heavyweight steer values moving lower.
For young cattle, quality offerings below 200kg remained scarce, while mid-weight young heifers continue to be highly sought-after, as vendors maintain high reserve levels. The search for quality young breeding lines continues to be a feature of the market.

Lightweight 200-280kg steers moved 9c/kg higher this week, averaging 700c/kg, producing an 80pc clearance for the 2164 head offered. After last week's gains, the three heavier young steer categories declined in value, with 280-330kg steers down 15c/kg, 330-400kg steers back 32c, and a small offering of only 192 feeder steers +400kg averaging 6c less, at 405c/kg.
The young heifer lines registered some patchy clearances this week, with the 200-280kg liveweight category the largest for the week, at 2643 head, producing an 86pc clearance. Prices in this category were back 10c/kg, averaging 539c/kg. Heifers 280-330kg offered 1277 head, dropping 19c/kg in value to average 491c/kg. Heifers 330-400kg and +400kg improved 25-29c respectively, but numbers offered were only light.
Among breeding cattle, PTIC heifers and PTIC cows moved higher, despite overall numbers being close to the previous week. PTIC heifers finished the week averaging 26c/kg higher at 531c/kg, with a 59pc clearance for the 2634 head offered. Buyers continue to be very selective through the PTIC lines, with reports of buyers going the extra mile to confirm pedigree and quality.
One line of 99 quality PTIC Angus heifers 16-26 months averaging 405kg and joined to Wagyu bulls, out of Mitchell, in Southern Queensland, sold for 682c/kg or $2760/head.
PTIC cows advanced 13c/kg to average 418c/kg this week, with a 64pc clearance for the 1770 head offered.
An offering of 84 heavy PTIC cows, mostly Santa and Santa cross types, 3–11-years averaging 575kg out of Longreach, Queensland, sold for 342.7c/kg or $1970.
Further south, two lines of Angus PTIC heifers totalling 109 head made 565c/kg for a run of 79 averaging 442kg, and 600c/kg for a smaller offering of 30 younger heifers averaging 400kg.
Prices as at 2pm Friday, 21 May.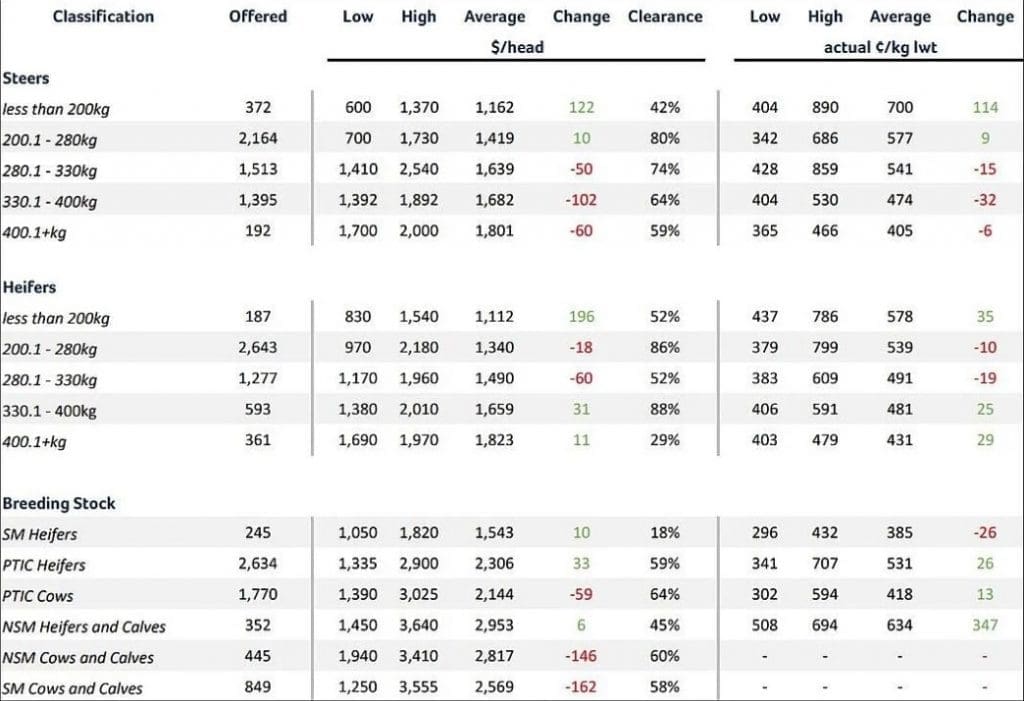 Large Angus cattle offering online at Dalby Special Sale
ONLINE competition from StockLive pushed prices up at the Dalby Regional Saleyards on Friday. Ray White Rural conducted their annual Feeder and Weaner Sale, which offered more than 900 Angus cattle.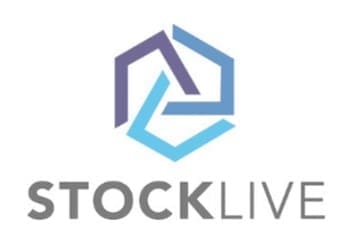 The sale yarded 1522 head, with 177 purchased by a Victorian online participant. Forty six percent of lots attracted online bidders from Victoria, New South Wales and Queensland.
The Yarrawonga-based buyer snapped up stock for between 424c/kg and 440c/kg, including a run of 22 Santa steers averaging 446.6kg which made 440c/kg or $1956/head.
Also included in the cattle secured online was a run of 24 Droughtmaster cross steers which sold to a top of 438c/kg, averaging 437kg to return $1906/head.
Two pens of 10 Angus heifers sold to the same online buyer, topping at 434c/kg, weighing 396kg  to return $1721.
David Felsh, Ray White Rural Dalby, said southern buyers used Stocklive to access the sale's significant Angus offering.
"We had a large number of Angus cattle booked, so we wanted to provide a way for Southern buyers to participate and online bidding drove a lot of competition at the sale," Mr Felsh said.
Overall, including online and onsite bids, the sale hit 516c/kg for a pen of Angus steers averaging 360kg to make $1878/head, while the top run of feeder steers made 498c/kg, averaging 430kg to make $2144/head.
Heifers reached 477c/kg, averaging 396kg to return $1865/head, with a pen sold to a Queensland feedlot.
Sources: AuctionsPlus, Stocklive