Yarding 1250 Change +118
Numbers lifted and familiar turnout of buyers were in attendance.
Buyers representing feedlots or restockers displayed a lack of enthusiasm, leading to a noticeable trend of reduced prices. Instances of active bidding were infrequent, contributing to a big decline in prices.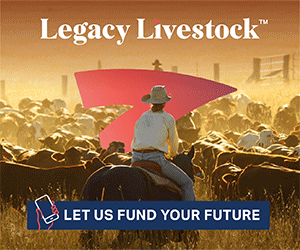 Feeder steers, falling within 400 to 500kg, faced substantial weakness in demand, with competition among buyers weak. This subdued competition contributed to a 25c price decrease, to average 234c/kg. Similarly, feeder heifers of medium weight encountered reduced demand, resulting in significant reduction in prices, the bulk selling from 142c to 180c to average 159c/kg. Trade steers and heifers faced a notable decline in selling rates, attributed to lacklustre demand from domestic buyers and feedlots. The price range for trade cattle from 160c to 278c/kg.
Cattle in the export s categories, weighing between 500 to 750kg, were in reasonable supply, and prices fluctuated based on age and overall condition. While the usual group of buyers were present their purchasing decisions displayed were selective contributing to a price drop of 25c/kg. Heavy steers and bullocks sold from 180c to 280c/kg. A smaller group of buyers were at the cow sale and weak competition for cows, led to price drops of 18c to 28ckg. Heavy cows fetched from 175c to 210c/kg, whereas leaner grades sold from 100c and 164c/kg.
Market reporter: Leann Dax
Source: NLRS. To view full NVLX Wodonga market report and prices click here