THE impact of recent rain in parts of NSW and Queensland was seen in both numbers offered and prices delivered in AuctionsPlus online trading this week.
Listing numbers rose by 1298 head or 18 percent on the previous week, reaching 8473 head, in part driven by large listings out of Queensland and NSW, and the impact of welcome moisture.
Young breeding stock and steers sold particularly well, with young PTIC females creating a strong presence, making a top of $2460.
The top price honours in this category went to a line of 19-22 month old Clunie Range blood Angus heifers from Glenn Innes, NSW, joined to Wagyu bulls.
Proven breeders also made good money this week, with a line of 3-4 year old cows from Rylstone, NSW making $1905. These girls, who have just had last year's calves weaned off, are from the Hilltop Angus commercial herd, and have been joined back to Hilltop sires.
Another line of Waitara blood Angus 4-7 year old cows, PTIC back to Waitara bulls, from Gulgong, NSW, made an impressive $1860.
Cow and calf numbers were down this week, with listings predominately from Southern Queensland and Northern NSW. The top priced cow and calf units this week sold for $2000, for a line of 4-6 year old Santa Gertrudis and Santa cross Droughtmaster cows from Tingha, NSW, with 144kg calves at foot sired by Courallie J Hereford bulls, and are joined back to Courallie bulls.
Among unmated females, a line of 81 Charolais x Santa NSM heifers, 14-18 months weighing 333kg, from Delungra NSW made $347c or $1155.
In a breakdown of young cattle sold, by weight range:
Steers less than 250kg sold from 357c/kg to 466c/kg to average 427c; while heifers sold from 333-401c to average 380c
Steers 250-299kg sold from 358-445c to average 411c; while heifers sold from 282-419c to average 379c
Steers 300-349kg sold from 351-416c to average 391c; while heifers sold from 331-403c to average 354c
Steers 350kg + sold from 318c-354c to average 333c; while heifers sold from 296c to 351c to average 319c.
Steer and heifer highlights were dominated by two lots of steers and one of heifers all from the same vendor at Walcha in northern NSW in this week's Eastern States sales. His two lines of EU-accredited yet-to-be-weaned Knowla blood Angus steers 7-9 months at 344kg, totalling 126 head, made $1355 or 394c/kg. The same vendor also sold a line of 78 unweaned, Knowla blood heifers, 276kg which made $1155 or 419c.
Out of Manilla, NSW, a line of 104 Shorthorn weaned steers EU accredited, 7-8 months weighing 233kg made $991, while their 69 heifer sisters, 200kg made $780.
Further south in Eucha, VIC, a line of 90 293kg Angus weaner steers made a notable $1275 or 435c, while their lighter 211kg half-sibs made $960. Also down south, a line of 72 11-12 month old, 315kg Angus weaner heifers from Hawkesdale, VIC, made an impressive $1270 or 403c/kg.
Out of Bungowannah, NSW, a line of 110 Angus weaned steers, 9-10 months weighing 308kg, made $1280.
Specialised lines
Although unsuccessful in meeting the vendor's expectations, worth noting among specialist lines this week was an offering of 109 Wagyu Purebred Wagyu F4 (+93pc Wagyu content) feeder steers from Longreach, QLD, 15-18 months at 346 kg, which were passed in for $2276.
In other Wagyu-influenced lines this week, further south at Gloucester, NSW, 18 Wagyu F4 backgrounder steers, 12-19 months at 264 kg, sold for $1340; and their heifer sisters, 258 kg, made $1100.
Coming up on AuctionsPlus: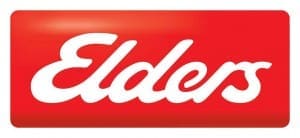 About 5200 head of quality predominantly Santa, Santa cross and Droughtmaster cattle from Central Western Queensland will be offered in large lines of steers, heifers and cows in the annual Clark & Tait and invited vendors surplus cattle sale, running on AuctionsPlus Friday 31 March. Vendors include Mt Enniskillen, Blackall; Hobartville, Alpha; Fletcher's Awl, Capella; Surbiton, Alpha; Oxford Downs, Tambo; Dumphries, Blackall; Cobbadah, Injune; Mantuan Downs, Springsure; Boongoondoo, Jericho; Gwambegwine, Taroom; Cree Vista, Biloela; Thornleigh, Blackall; Consuelo, Rolleston; Dawsonette, Theodore; Waterloo, Julia Creek.
Click here for full listing details, or contact Elders Bob Jakins 0419 788 366.
Source: AuctionsPlus