WODONGA STORE CATTLE REPORT AUGUST 1, 2019
(SCROLL DOWN FOR VIDEOS AND FULL WRITTEN REPORT AND PICTURES)
AGENTS: Elders, Paull & Scollard-Landmark
EYCI: 532c/kg
FEEDER STEER: AVG 319C/KG (EYCI RATING +31 POINTS)
SUMMARY: 1960 head
STEERS: 360-450KG $1110-$1320, av 319c/kg; 280-360kg: $890-$1210, av 328c/kg; 200-280kg: $570-$995, av 309c/kg.
HEIFERS: 360-450kg: $990-$1080, av 278c/kg; 280-360kg; $640-$1060, ac 266c/kg; 200-280kg: $460-$780, av 252c/kg.
VIDEO: Murray Arnel's livestream of the August 1 Wodonga Store sale, courtesy of Shanahans Livestock Transport based in Albury/Wodonga and Toowoomba:
VIDEO: Murray Arnel interviews Elders auctioneer Matt Tinkler, courtesy of Shanahans Livestock Transport based in Albury/Wodonga and Toowoomba:
ALTHOUGH stronger than the results of one month ago, competition at Wodonga's August 1 store cattle market was somewhat subdued on the centre's most recent sales held during late July.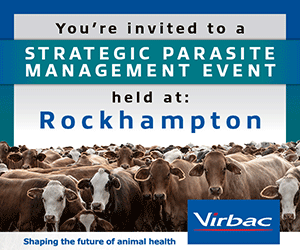 Offering an improved quality of 1960, officiating agents Elders Rural Services and Paull & Scollard- Landmark conceded that the less than ideal forecast of further below average rainfall tipped for the upcoming spring had dented the confidence of the longer-term cattle investor.
"Most intending buyers now had the mind to be in-and-out"" of their cattle trades before year's ends"said Matt Tinkler of Elders.
"The season within 100 kilometers radius of us here at Wodonga is reasonably well set-up for this time of the year. Locally it's possibly one of the better starts for some years but with fodder reserves low and plenty of properties still requiring run-off to fill dams, confidence has become stayed" he said.
P&S Landmark's Matt Pitzen agreed and said it was a surprise demand wasn't as strong given the set-up of the season and continued strength of the slaughter and feeder demand.
"The Bureau's forecast hasn't helped" Mr Pitzen said.
"Markets has softened and you can feel the pessimism beginning as a result" he said.
"But we offered a good quality yarding and the competition for the steers especially was consistent across the board" he said.
The demand for heifers he said was selective and rates varied broadly according to weight, condition and breeding he said.
At the lead of the grown steer yarding NSW supplier, RA & WH Trethowan, Cookardina, cleared a yard of six Hereford, 463 kg, to a local bullock finisher at $1400/head while Eagle Ridge of Holbrook sold a pen of 10 (0-2t) Angus steers, 386kg, at $1220.
The yearling-off and weaner section of the penning contain a number of drafts presented off crops in forward to near-prime condition that due the keen interest of multiple feeder orders.
B & Sharrock, Yackandandah sold a yard of eight Angus and Black baldy steers, 419kg, at $1320 while a pen of 18 Angus, Rossrich-blood, 374kg, prepared by R Jacob, Walla Walla, NSW, made $1255.
Feed yards at Macarthur, Vic, and Balranald and Bunnaloo, NSW were among the most active buyers on the day punching bids on Angus feeder steers out to 335c/kg for weights ranging from 330 to 375kg.
Among these sales, Indigo Valley vendor, Lou Pendergast offered and sold, at $1210, a yard of 17 Angus steers weighed at 347kg.
Hill & Dale, Walla Walla, NSW sold a pen of 357kg Angus, Dunoon-blood, at $1120 while a second yard of 30, 338kg was sold, disappointingly, at $1020.
As the weights receded local restockers edged their bids higher, with the best nudging 350 to 358c/kg.
At this rate a second yard of R Jacob, Walla Walla Angus steers, 324kg, made $1150 while C & A Browne, Myrtleford, Vic sold 31 Angus, Alpine-blood, 312kg, at $1090.
JV & G Yensch, Holbrook sold 327kg Angus steers, Hazeldene-blood, at $ 1120 while Adam Turnbull, Tallangatta Valley, sold 287kg Angus steers at $995.
At this lighter end of the weights Indian Creek, Tumorama, NSW sold 260kg Angus, offering EU-accreditation, at $870. A pen of C & A Browne, Myrtleford, yard of Alpine Angus-blood steers, 266kg, made similar money, selling at $890 a head.
One of the feature lines offered on the day was a draft of 170 Poll Hereford steers, Wirruna-blood offered by Michael and Anna Coughlan, Mt Narra Narra Station, Holbrook.
Sold over four drafted yards the top pen of 26, 281kg made $890 while the line's second draft of 69, 267kg made $840 and $815.
A third draft of 62 from Tarabah's Morundah-bred line, 237kg made $710 and $705.
A further feature entry included a line of 108 Shorthorn steers offered by Upper Wantagong Station, Holbrook, NSW, whereby the tops and seconds, at 252kg and 241kg respectively, each made $740.
Heifer sales were principally conducted at the lower rates of 265 to 285c/kg, with only odd isolated sales higher.
D & J Hanna, Walwa sold to a local breeder a yard of 360kg Angus heifers at $1050 while at $1080 Broome P/L, Jerilderie, NSW sold the market's top priced heifer lot – a pen of 17 Texas-blood Angus female weighed at 377kg.
Among the next highest results, B & A Gray, Mulwala, NSW sold 15 Angus, 356kg at $990 while, at $985, a second yard of D & J Hanna Angus heifers was cleared offering 354kg.
A nest of other lighter heifer lots, weighed from 280 to 330kg, made $760 to $870 as most realized 265 to 280c/kg, while most out-of-condition and lots other than Angus or Euro-breeds sold lower.
One of the few highlights for the day was the increased interest in a short display of breeding stock whereby a tops-of-the-drop line of PTIC Angus heifers, to commence calving in August, made to $1760.
These were a yard of 21 offered by Paul Hoffman, Three Creeks, Culcairn, NSW while a small pen of five second-calf Shorthorn cows, 660kg, PTIC to Shorthorn bulls, calving November-December made $1780.