Big drop in US beef production forecast for 2015
Thursday daily cattle summary
Aussie wheat production to drop in 2014-15 – ABARES
A$ slide welcome for red meat
Cattle market alert
Spring boosts wholesale trade
Showers limited to the east coast
Big drop in US beef production forecast for 2015
17 September 2014
The US Department of Agriculture releases forecasts for agricultural commodity production on a monthly basis in their World Agricultural Supply and Demand Estimates (WASDE), and the September edition has a major revision downward for 2015 beef production. In August, the forecast for 2015 was for a 1pc decline on 2014, to 11.065 million tonnes, but this has since been revised to a 3pc drop to 10.755mt, in addition to a lower 2014 production figure, from 11.17 to 11.06mt.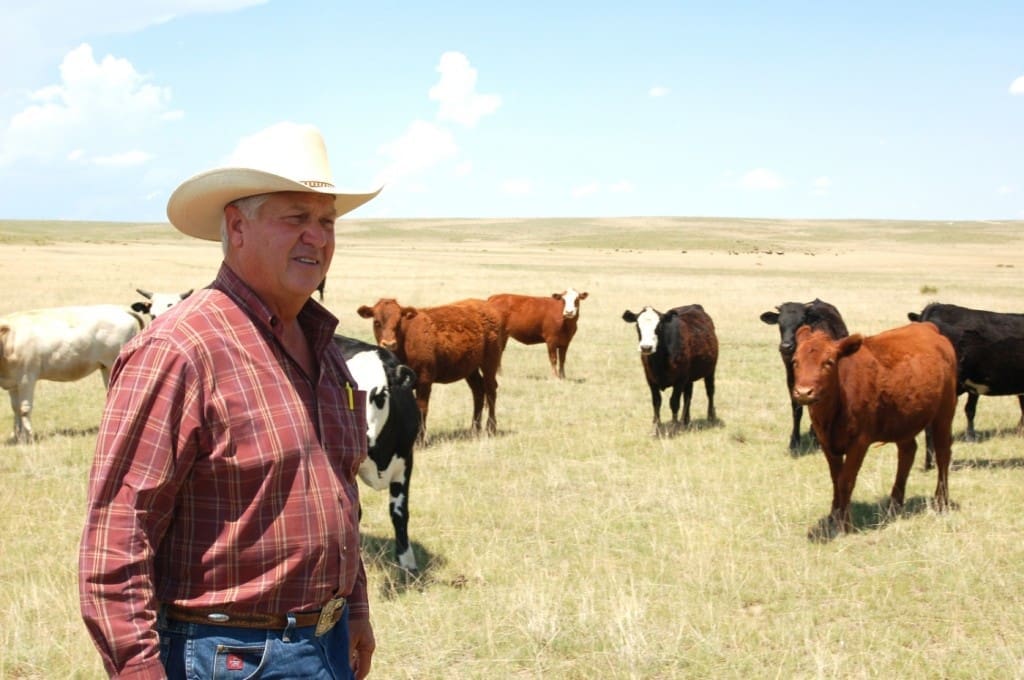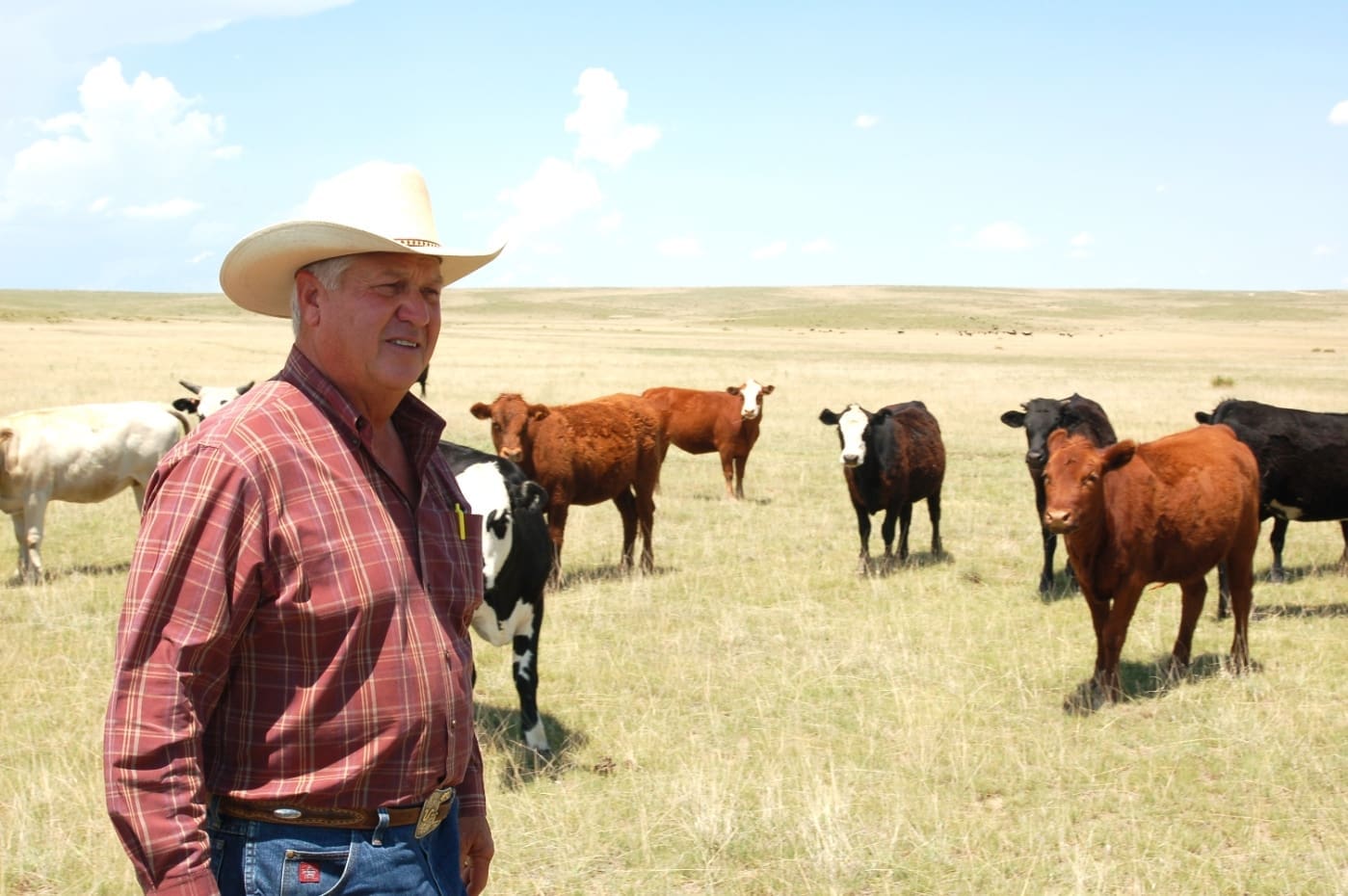 The slightly lower 2014 figure is a result of fewer cattle coming off feed than expected, while the big change in the 2015 forecast is a result of lower cattle placements so far in the second half of this year. Such a large revision in the forecast from one month to the next is relatively rare, and reflects the very unstable nature of the US cattle market in 2014. It has been very volatile, and at high prices through the industry, giving the USDA forecasters little to work with in terms of historic precedents.
Cattle price forecasts for 2015 were left unchanged (steers to average from 149-162 US¢/lb, or 328-357US¢/kg), despite the expected large drop in cattle and beef availability. This was influenced by the expectation of lower prices for hogs and chickens next year, which are both expected to be available in much higher supplies than in 2014. These competing proteins are likely to be the biggest limiting factor on further potential beef price increases.
The report also indicated an expectation for higher beef imports in 2015 because of tight cull cow supplies and ongoing demand for processing grade beef at the consumer level. Beef imports are now forecast at 1.225mt, relatively steady on the 2014 total, but 4pc higher than the previous 2015 forecast.
The higher import forecast for 2015 raises the question of what impact this might have on cattle and beef prices from their imported beef sources, particularly Australia and NZ. If, as expected, Australia's cattle kill drops in 2015, a large proportion of this decline will be cows, which provide a significant amount of lean manufacturing beef. The US already accounts for around 90pc of Australia's 90CL and 95CL beef exports, which could mean exports to the US will be made up of more lean end cuts to end up in the US processing sector (or they could be manufactured in Australia first); or, ground beef that might otherwise end up in Australia (for the most part) could be redirected by processors to the high-price US market.
Thursday daily cattle summary
18 September 2014
Numbers at Dalby decreased 7pc on last week, at 5831 head, with a full panel of buyers and quality fair to good. Young cattle experienced a mixed trend, with light weight steers and heifers losing 9¢ to 11¢, while medium and heavy weights gained 7¢ to 14¢/kg on the back of strong lotfeeder demand. Light C2 yearling steers returning to the paddock eased 9¢, averaging 193¢, and light C2 yearling heifers to lotfeeders fell 11¢, averaging 165¢/kg. Heavy C4 grown steers sold from 196¢ to 214¢, up 3¢ on 204¢, while heavy D4 cows to slaughter eased 6¢, to average 179¢/kg.
Casino yarded 1500 head, down 16pc week-on-week, and, with quality mixed and a limited supply of well finished vealers available, prices weakened between 10¢ to 16¢/kg across all categories. Medium C2 vealer steers eased 16¢, averaging 181¢, and medium C2 vealer heifers fell 15¢, averaging 183¢/kg. Light D2 yearling heifers gained 18¢ week-on-week, averaging 136¢, while medium D2 cows were 7¢ dearer, averaging 136¢/kg.
Consignments to Warrnambool increased 46pc, at 1200 head, and, with quality plainer compared to last week, most categories trended easier week-on-week. The majority of yearling steers returned to the paddock and vealers were in short supply. Heavy C2 yearling heifers onto feed eased 8¢, averaging 172¢, and heavy grown steers were back 6¢, averaging 186¢/kg.
Aussie wheat production to drop in 2014-15 – ABARES
17 September 2014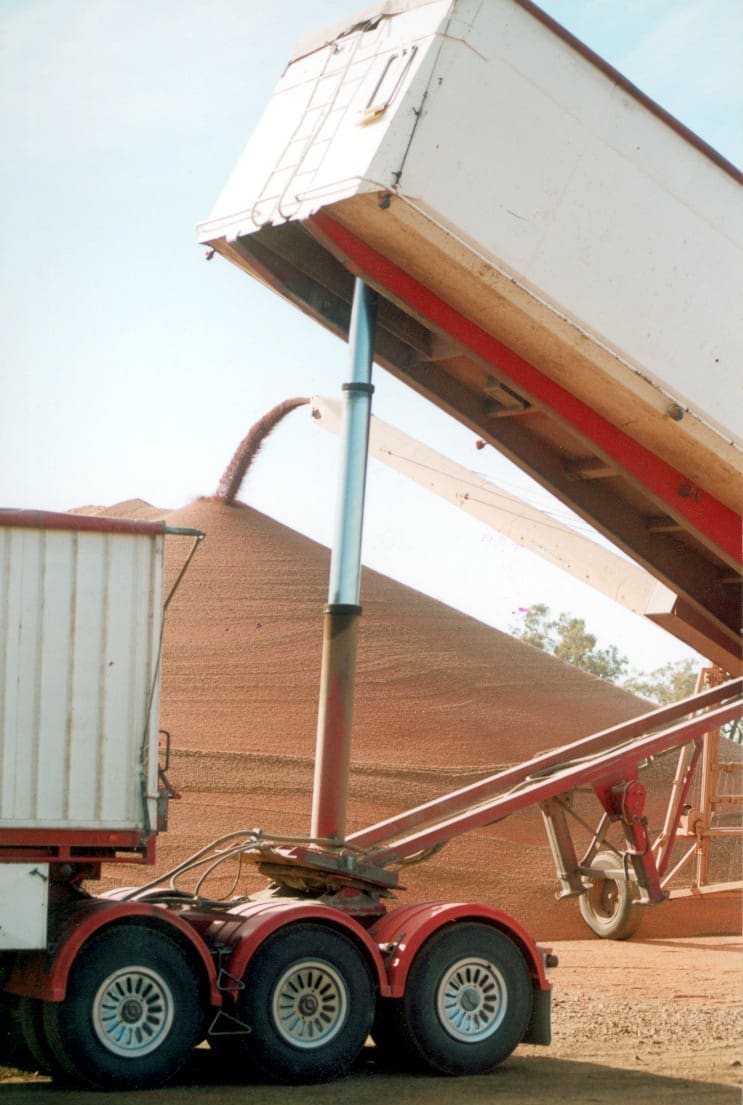 According to the recently released ABARES Agricultural commodities September Quarter 2014 report, Australian wheat production is forecast to decrease 10pc year-on-year in 2014-15, to 24.2 million tonnes.
ABARES suggest the significant decline is underpinned by an expected 12pc fall in the average wheat yield across all states, however, if realised in WA and SA, the decline will follow well above average yields recorded in 2013-14.
While the 2014-15 season opened promisingly, the conditions over winter were mixed, resulting in variable crop prospects. ABARES note that sufficient and timely rainfall during spring will be critical for realising the forecast wheat production, especially in the soil moisture deficient regions.
With production forecast to decline, so too are exports, although less dramatically, as a significant volume of carryover stocks from 2013-14 are likely to be exported this financial year.
Reflecting plentiful world supply, a fall in export prices is expected in 2014-15, underpinning ABARES forecast for the value of Australian wheat exports to decline 8pc year-on-year, to $5.6 billion. During 2013-14, the three most valuable wheat export markets for Australia were China, Indonesia and Vietnam.
A$ slide welcome for red meat
17 September 2014
The recent slide in the A$, dropping below US90¢ briefly in the past week will have come as welcome news to the Australian red meat sector. Since starting September at US93.4¢, the A$ fell below 90¢ on Monday – a decline of 4pc in just over a fortnight.
While the record volume of beef shipped in the past 12 months has been facilitated by historically high drought induced turnoff, and complemented by strong overseas demand in several markets, it has also been achieved with the A$ trading well above US90¢ for much of this time. With global beef prices at near record highs throughout this period, some of the higher returns that could have been spread through the industry over this period had been eroded by the historically high A$.
Looking ahead, with cattle supplies expected to tighten towards 2015, and subsequent expectations for higher cattle prices, any further depreciation in the A$ will help to maintain export competitiveness in overseas markets. Indeed, a continuation of the improvement in the global economy, centred upon the US, should not only put downward pressure on the A$, but also improve consumer sentiment and demand for red meat – a very positive scenario for the Australian producer.
Cattle market alert
17 September 2014
Supplies increase: National throughput so far this week increased 8pc, with 46,824 head yarded. Queensland led the rise, yarding 12,269 head, up 40pc week-on-week, with Roma Store yarding 8776 head, up 80pc. Numbers in NSW eased 11pc, to 18,030 head, while consignments in Victoria jumped 30pc, with 10,758 head yarded. South Australia increased throughput 3pc, at 3,463 head, WA decreased 14pc, at 2,239 head and Tasmania yarded 65 head, down 19pc.
Strong lotfeeder competition: At Roma Store, with a full panel of feedlot buyers operating, good quality steers and heifers continued to sell to solid market prices, while score 2 and 3 medium and heavy weight cows eased after the gains in recent weeks. At Warwick, yearling steers and heifers improved in price and, despite the absence of one export operator, prices for export slaughter lifted 4¢ to 6¢/kg.
At Wagga, with strong feeder competition, yearling steers sold to solid prices, increasing 4¢ to 6¢, while yearling heifers were firm to 8¢/kg dearer. Cows continued to sell to a dearer market, with leaner grades lifting 4¢ to 7¢, while the bull price was notably lower, easing up to 23¢/kg. Cows at Shepparton continued to be well supplied, however the recent gains were not maintained and prices eased 1¢ to 5¢/kg for beef cows. Yearling steers and grown steers were mostly firm, while yearling heifers eased 3¢ to 10¢/kg.
Spring boosts wholesale trade
17 September 2014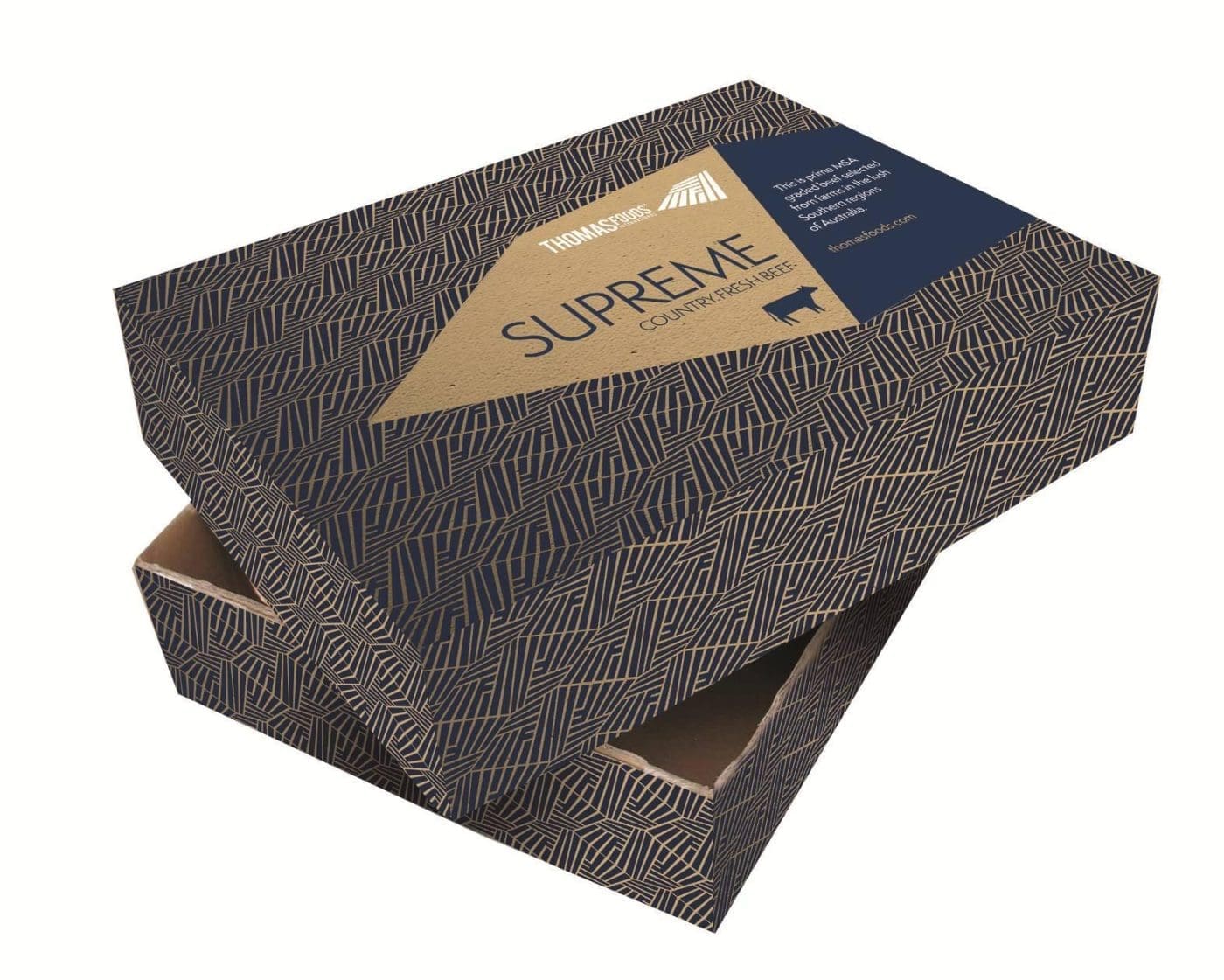 It was a very stable week across the wholesale beef trade, with no changes recorded to average prices, although with spring now underway the quality of grass fed cattle has reportedly improved significantly. The warm weather has also affected demand for whole carcasses, with large volumes of meat being broken down into portions to fill orders. This has resulted in large amounts of left over portion needing to be boned in order to maintain full clearance of the chillers.
An excellent run of new season lambs filled the chillers this week and average prices for the light weight and trade weights jumped by 10¢/kg cwt due to the lift in demand. However, large numbers of heavy lambs are still being broken down further to fill orders.
Showers limited to the east coast
17 September 2014
Rainfall this week was mostly limited to the eastern states, with light showers spanning the NSW coastline. Isolated pockets in north-east NSW and Queensland received falls of up to 25mm, while Victoria had widespread rain across the majority of the state. It was a very wet week in Tasmania, with the western regions measuring falls of up to 50mm. SA and WA, on the other hand, remained mostly dry, with only some very light showers recorded on the coast.