US beef supply chain recording profits all the way through
Cattle market alert
Wholesale prices remain firm
US meat stocks keep dropping
Thursday daily cattle summary
Aussie red meat exports to the US exceed last year's total
US beef supply chain recording profits all the way through
24 September 2014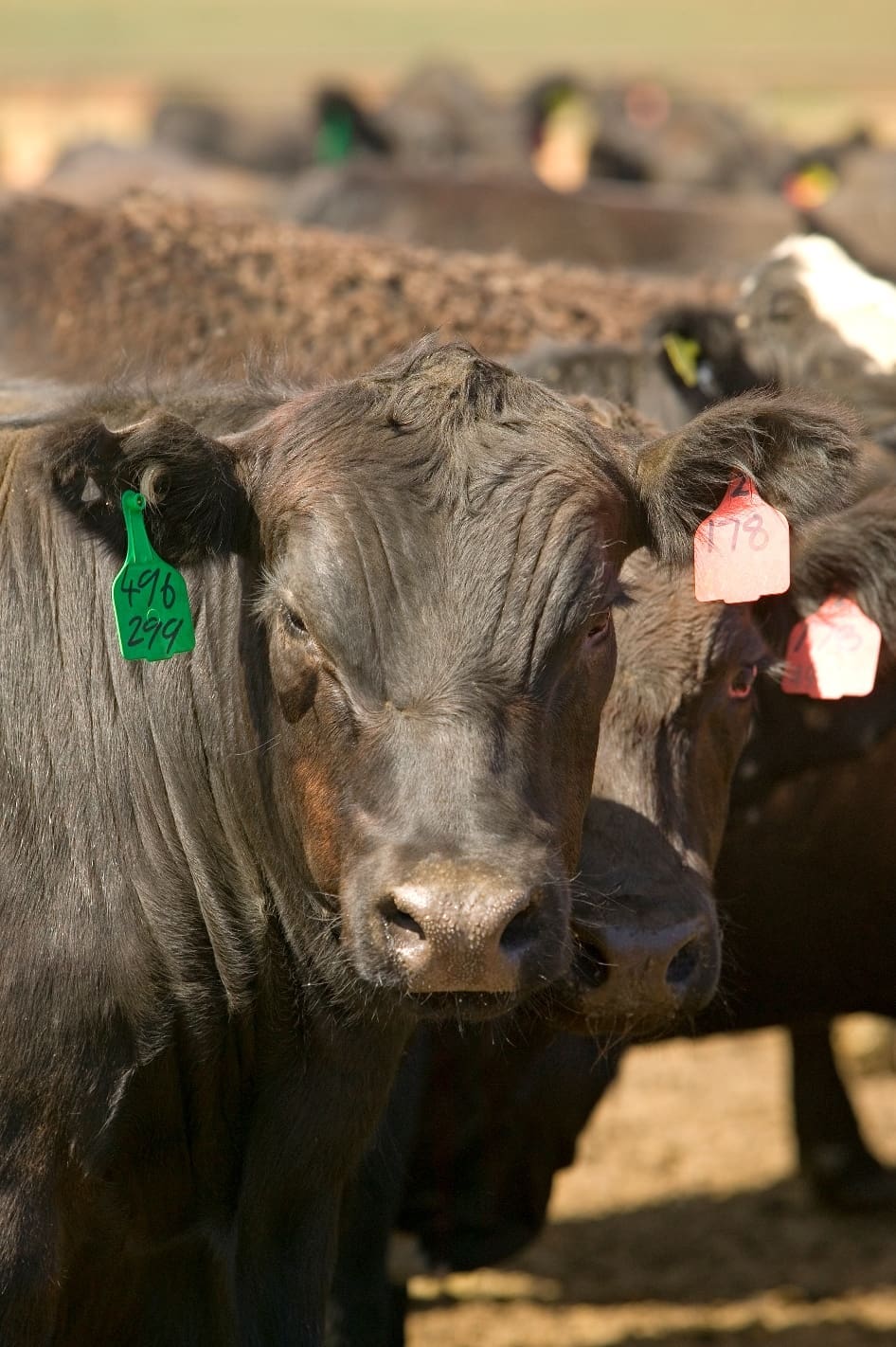 With record high calf, cow, fed steer and heifer, and wholesale beef prices in the US in 2014, and ongoing strong consumer demand for beef (despite higher prices), CattleFax is reporting that all segments of the US beef supply chain will make strong profits this year. This includes, cow/calf operators, stockers, feeders and, to a lesser extent, packers. The largest improvement has been in the cow/calf sector, with increases of US90¢/lb liveweight compared with last year at present, potentially around US$500/head more than a year ago. Stockers/backgrounders have also done very well in 2014, especially as prices have continued to rise through the year, meaning that the prices paid for a lighter calf were actually lower, on a per lb basis, than what they sold them for, after a summer of weight gain.
The feedlot sector has also been very strong, largely led by how short most end-users have kept their stock through the year. This has resulted in ongoing strong competition for finished cattle from packers, in order to meet the beef demand from their retail and foodservice buyers. The end-user demand has also benefited beef packers, as the limited available beef supplies were well contested by final buyers. It is hard to project how much longer this will continue, given the recent changes in the industry structure and movement away from the traditional cattle, but it has certainly been a very strong year for the US cattle industry, even accounting for volatile prices.
Cattle market alert
24 September 2014
Total consignments ease: Overall national cattle supply so far this week reduced 15pc, to 39,927 head, with the largest drop in numbers registered across Queensland, back 46pc, to 6564 head, as Roma Store sale (3800 head) yarded 57pc fewer numbers. Throughput across NSW increased 15pc, to 20,694 head, with Tamworth up 58pc, to 2557 head, while total numbers throughout Victoria were back 31pc, at 7471 head, with all reported sales declining week-on-week. Consignments in SA dropped 29pc from the same time last week, to 2461 head, while WA (2617 head) and Tasmania (120 head) both increased in yardings, up 17pc and 85pc, respectively.
Mixed quality for most grades: Across the north, the market at Roma Store met good interest from restocker and feeder buyers, while processor demand for heavy weight yearling steers was reportedly strong. A full panel of export buyers returned to the market at Warwick, assisting prices on bullocks and medium weight cows, while competition was reportedly solid for most descriptions at Toowoomba.
Further south, well-finished vealers were well supplied at Wagga, as cow numbers declined, while the overall quality of the offering at Gunnedah was good, with more feedlot activity reported. There were increased percentages of plainer cattle at Forbes this week, with plainer lines particularly meeting a subdued market, while reduced restocker and feedlot interest was reported at Tamworth, with quality very mixed throughout all categories.
Wholesale prices remain firm
24 September 2014
Average Sydney wholesale beef prices held firm with last week, although expectations of stronger demand for rump and loin cuts are likely to push prices higher in coming weeks. Demand for forequarters has reportedly eased, however this has not affected prices, while reports suggest the quality of top end grassfed cattle is continuously improving.
Lamb quality was extremely mixed this week, with a distinct lack of light weights available. The best quality of all weights reportedly cleared early on most mornings, while the broken trade improved slightly, which ensured prices improved from the cheaper levels of last week.
US meat stocks keep dropping
24 September 2014
The volume of meat in US cold storage facilities as at the end of August was again lower than a year ago, according to the US Department of Agriculture's recent Cold Storage report. This is expected to keep meat prices relatively high heading into the final quarter of the year.
The largest drop in supplies compared with year ago levels, as has been the case for a number of months in 2014, was beef stocks. Boneless beef, in particular, was down to 139,000t, 21pc below last year. This tight availability of beef has contributed to record high grinding beef prices, especially in leaner categories, and has been a major contributor to the very large volumes of Australian beef being exported to the US in 2014. In fact, September could be one of the largest, if not the largest, beef export months to the US on record – already past 34,000t as at 22 September.
Pork stocks were virtually steady with last year, at 248,000t, but with large variations between categories – much fewer hams and loins available, and a jump in belly and butt stocks.
In poultry, both chicken (down 13pc, to 279,000t) and turkey (down 15pc) stocks are lower than last year, which is likely to affect turkey prices leading towards Thanksgiving and Christmas, while chicken prices should continue to be held up by the short beef supplies.
Thursday daily cattle summary
25 September 2014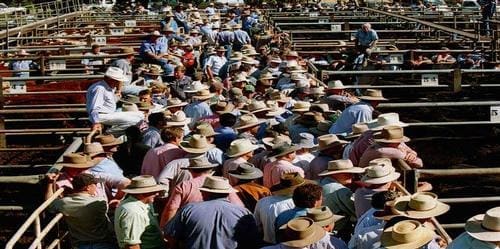 Throughput at Dalby this week was back 26pc to 4300 head, as some rain fell over the supply area, while prices improved across all classes. Light C2 yearling steers sold to feeder buyers 2¢ dearer on 188¢, while medium C2 yearling heifers to feed averaged higher than last week, making between 172¢ and 214¢/kg. Heavy C4 grown steers to slaughter orders were up 14¢, selling from 206¢ to 225¢, while heavy D4 beef cow grades averaged 199¢/kg.
There were 48pc fewer cattle numbers at Casino this week, with 785 head yarded, while quality of the young cattle was plainer, along with some pens of supplementary fed lines. The 80+kg D1 calves ranged between 108¢ and 112¢ to restocker buyers, while medium C2 vealer steers to processors made from 176¢ to 197¢, up 5¢/kg. Medium C2 vealer heifers to slaughter orders eased 1¢ on 182¢, while medium D2 beef cows were back 5¢, to average 131¢/kg.
Consignments at Warrnambool this week declined 19pc, to 970 head, with quality mixed in the young cattle and vealers in limited supply. Heavy D3 yearling heifers to processor buyers improved 5¢, selling from 150¢ to 175¢, while medium C2 grown steers returned to the paddock 7¢ lower on 178¢/kg. Light D2 manufacturing dairy steers were back 12¢, ranging between 144¢ and 165¢, while medium D1 dairy cows were 19¢ cheaper, to average 118¢/kg.
At the close of Wednesday's markets, the Eastern Young Cattle Indicator increased 2.25¢, to settle on 359¢/kg. Trade steers were firm on 199¢ and medium steers were up 1¢, to average 193¢/kg. Feeder steers remained unchanged on 198¢, while heavy steers were 3¢ dearer, to average 206¢/kg. Medium cows were firm, to finish on 153¢/kg.
Aussie red meat exports to the US exceed last year's total
23 September 2014
At just eight months into 2014 (most recent data), the volume of red meat exported to the US from Australia has already exceeded the total calendar year volume of 2013, as the tight US supply situation filters through to its major importing countries.
For the year-to-August, Australian red meat shipments stood at 279,396t (592t ahead of last year's total), comprising of 228,044t of beef, 29,361t of lamb, and the remainder made up of goat, mutton and offal. With 90CL prices regularly breaking record levels during 2014, beef shipments in particular have driven the surge, and for the first eight months beef exports were already 7pc higher than last year's total. According to the most recent US Department of Agriculture World Agriculture Supply and Demand Estimates, US beef supplies are forecast to remain tight for the duration of 2015. Taking this into consideration, Australian red meat exports to the US are likely to remain high for the remainder of the year and again into next year, with the only constraint likely to be tighter supplies in Australia, especially for beef.
Similarly, and reflective of the tight North American red meat supply and demand relationship, Australian red meat exports to Canada for the first eight months have also exceeded last year's total. Beef has accounted for the greatest volume, at 21,773t, followed by lamb, at 4254t.
Source:MLA