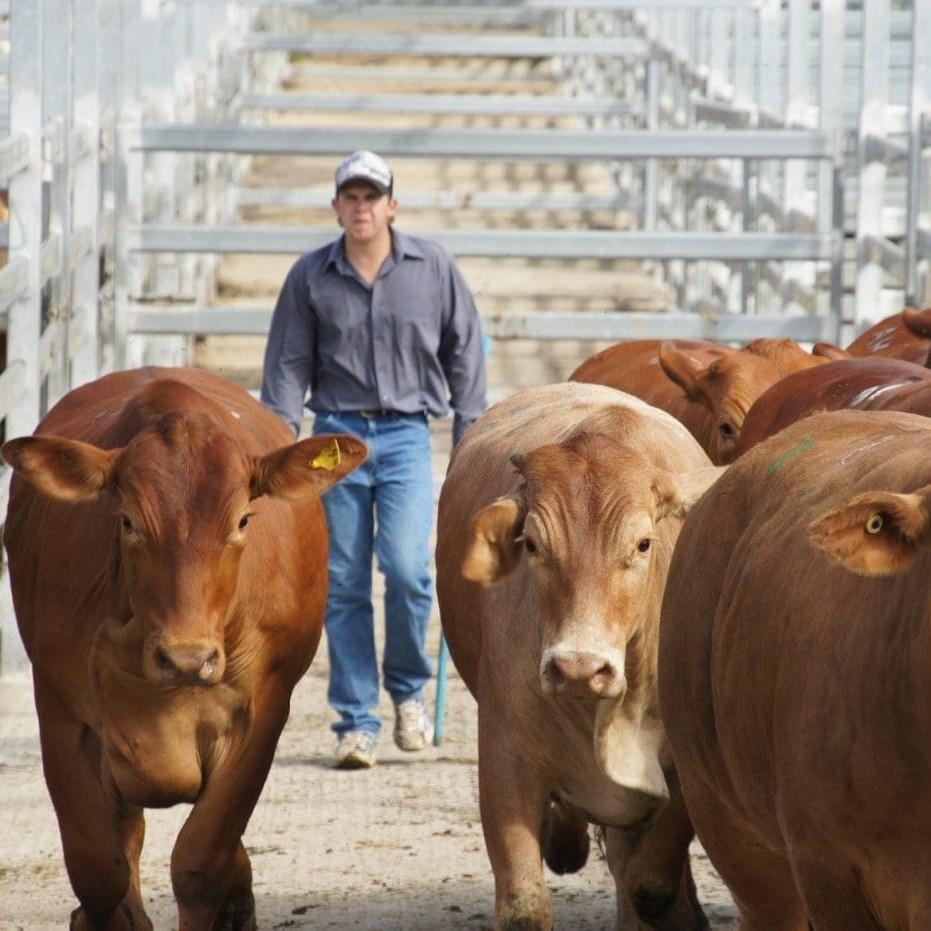 THE recent surge in cattle prices has been welcome news for producers, especially after the prolonged drought period for many regions.
The reduced offerings, coupled with continued strong processor interest have been the main drivers behind the recent upward trend in prices, MLA's weekly bulletin issued this afternoon said.
As the Easter long weekend period approaches, the Eastern Young Cattle Indicator jumped a further 3¢ on Tuesday's level and a further 6.75¢ on last week, to 354.75¢/kg.
Historically, the EYCI generally trends downward through autumn, as weaner sales commence and supply outweighs demand.
However this year, rainfall through Central Queensland and northern NSW, especially in recent weeks, has pushed the value upward – albeit, from a low base, as restockers and feeders look to secure cattle moving into winter.
After the recent rain some producers have been able to plant winter crops, which will assist carrying capacities, particularly towards the end of winter. In some instances, producers have reportedly even been re-entering the market to source lightweight lines.
Markets have rallied across much of the country, with the national trade steer (330-400kg) indicator improving significantly since last month, averaging 201¢/kg for April, up 16¢, solely on the back of the resurgence in restocker and feeder interest. Mediumweight steers (400-500kg) lifted 10¢ from March, averaging 180¢/kg for April, MLA said.
Heavy steers (500-600kg) have had the greatest improvement over the past few weeks, averaging 198¢/kg for April, with prices hitting a top of 200¢/kg, levels not seen since November 2011.
Medium cows have also been well sought after by processors, and prices have jumped 15¢ on last month, averaging 138¢/kg for April. The feeder steer indicator has also continued to climb through April, lifting 16¢ from last month, averaging 193¢/kg.
Source: MLA