There were some big price movements through the AuctionsPlus categories this week, as the heavy steer and heifer lines took a substantial hit, while some younger lines lifted in price.
Overall offerings this week fell 21pc to 15,725 head, with some good rainfall through the eastern states simultaneously reducing supplies and refreshing buyer demand through the lighter lines, with clearance rates very high through the mid-weight steer lines.
The standout changes this week was the decline in prices for the heaviest category of both steers and heifers – with both losing all last week's strong gains.

While only 359 heavy steers (400kg+) were offered, compared to 1249 head last week, this week's average price contracted $234, or 11pc (-25c/kg), to average $1818. For the very limited number of heavy heifers, the average price dropped 15pc, or $296 (-72c/kg), to average $1620.
Lighter steers and heifers fared much better. The largest number of steers this week was offered in the 200-280kg category, with the 1416 head registering a 96pc clearance and averaging 589c/kg, up 1c on last week. With similar clearance rates, 280-330kg steers averaged 8c/kg higher than last week at 539c/kg – with a 92pc clearance rate for the 1261 head offered. In the 330-400kg lines where 1166 steers were offered for an 89pc clearance, the average price for the week jumped 20c/kg to 501c/kg.
In contrast to the decline for the heaviest heifer category, 200-280kg heifers averaged 17c higher this week, at 552c, with a subdued 64pc clearance for the 1752 head offered. 330-400kg heifers registered a 95pc clearance for the 1014 head offered – averaging 30c/kg higher at 458c.
The online cow market was largely stronger this week, with PTIC cows 43c/kg higher on last week, averaging 449c – with an 86pc clearance for the 2146 head offered.
Out of Richmond, Queensland, an offering of 154 station mated Santa cows with CAF sold to $2230 – with the cows averaging 470kg liveweight and ranging from 3-14 years of age. Similarly, 88 PTIC Beefmaster cows out of Julia Creek, Queensland, sold to $1670/head – averaging 520kg liveweight and ranging from 3-14 years.
Two lines of PTIC Brangus heifers totalling 100 head aged 18-20 months averaging 464kg offered by Nugent Pastoral Co Glen Innes made 539c/kg or $2500, with a third lighter line of 21 averaging 410kg making 561c/kg or $2300.
Further south in Queensland, 72 PTIC Charbray cross heifers out of Condamine sold to $2230 – averaging 434kg at 20-32 months.
Prices as at 2pm, Friday 4 June.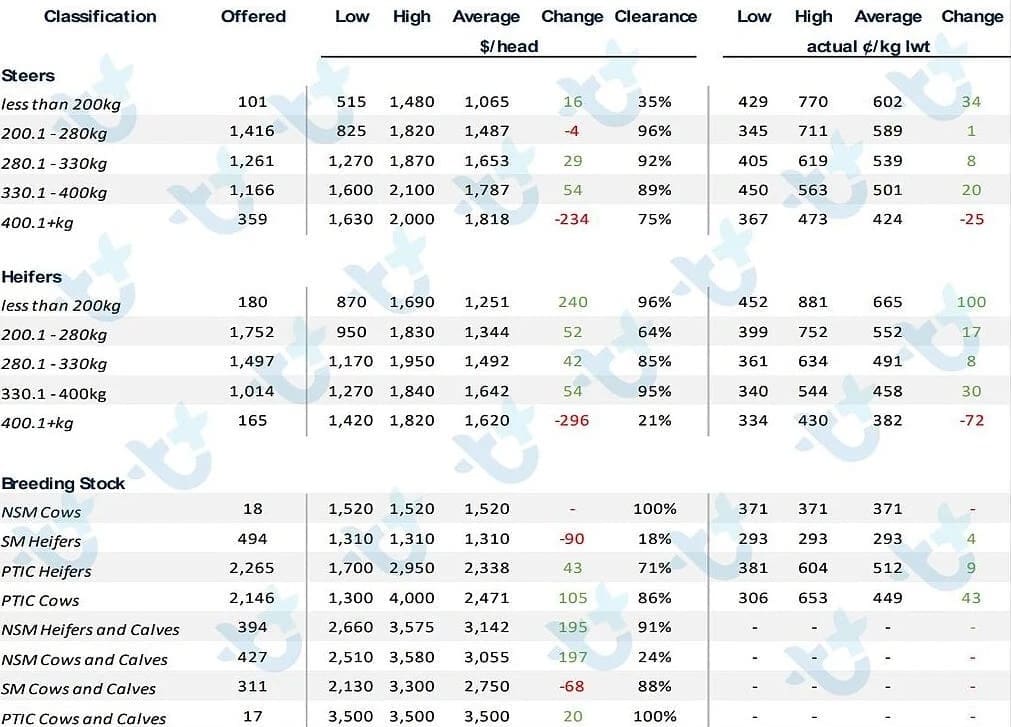 Stocklive online buyers shift cattle across borders
INTERSTATE buyers operating online fired up bidding at the Northern Victorian Livestock Exchange (NVLX) Store Sale on Thursday, where heifers attracted strong demand and reached 530c/kg.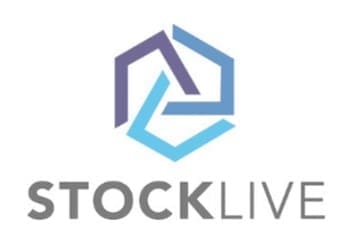 Sam McCulloch, Paull and Scollard Nutrien, said competition ran high across the good-quality 2000-head yarding.
"Across the board, prices were a shade dearer than the last sale, and I believe that was because we had larger lines of quality cattle," Mr McCulloch said.
"Heifers were strong and sold at a similar price to the steers."
Mr McCulloch said a sale highlight was an exceptional run of 269 mixed-sex Charolais weaners, offered by CM Pastoral.
Other highlights included a pen of 21 Speckle Park cross heifers, which averaged 295kg and were bought via StockLive by agent Ben Goodman, Ian Morgan Livestock, Quirindi NSW, for $1480/head.
In total, Mr Goodman secured more than 100 head of mostly Angus heifers for his Quirindi clients, who operate backgrounding and breeding operations more than 800km away from the NVLX selling centre.
"There is still strong demand for heifers," he said.
"I think there are producers who have held off during the last six months or so hoping the market would ease, but it hasn't, so they have reached a fork in the road where they are now opting to restock.
"StockLive saved me two days of driving and I was able to get the exact heifers I was looking for."
Also in the consignment Mr Goodman secured was a quality offering of 287kg Angus cross heifers which returned $1290/head.
Across the total yarding, Mr McCulloch said Angus steers sold from 480c to 600c/kg, and Shorthorn cattle made 500-600c/kg.
More than 150 people tuned in via StockLive.
Later in the week, at the Tamworth Regional Livestock Exchange (TRLX) Store Sale on Friday, Walgett mixed-enterprise farmer Tim Fenwicke, Coomalah, secured a pen of Santa cross heifers for $1240/head.
"We are in the phase of restocking at the moment, so depending on the season we might join these heifers to later trade as Preg Tested In Calf, or keep them for ourselves," Mr Fenwicke said.
"Santas are our preference and we are trying to increase our breeders but we also want cattle that will be suitable to trade."