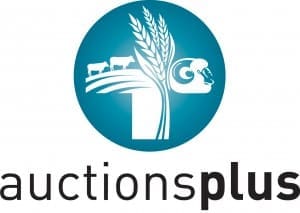 CATTLE numbers listed on AuctionsPlus declined to 4379 head in Friday's sales, although though there was no slowing down of buyers, with 324 bidders accessing the sales.
There were notable increases in prices for feeder steers, quality females and another run of Wagyu-infused cattle (see this morning's separate report) with a clearance of 90 percent at auction.
Among conventional (non-Wagyu) breed types, demand for lightweight backgrounder cattle softened, with feeder-weight steers achieving the best rates to average 316c, up 26c.
Standout sales included a line of 22-24 month old steers at Blackall weighing 356kg selling for 307c, 369kg Angus and Angus cross steers at Goondiwindi making 332c, and 381kg Angus steers at Inverell selling for 334c.
Steers in the 300kg-350kg weight range made 284-334c, averaging 309c, down 2c, and heifers in the same weight category made 244-294c to average 278c, down 13c.
Steers 250kg-300kg made 283-341c averaging 302c, down 8c and heifers made 244-342c to average 282c, steady on the previous week.
Lighter steers to 250kg liveweight sold from 248-345c to average 295c, down 19c, and were outperformed by similar weight heifers averaging 300c.
As covered in greater detail in this morning's companion report, another four breeders on Friday took advantage of the spike in Wagyu prices and again the records tumbled, with 229kg Wagyu/Angus steers selling for 586c/kg liveweight, and a 313kg draft of weaner steers made 568c/kg liveweight or a whopping $1775 a head.
Breeders were highly sought-after this week, including a feature offering of Speriby North cows aged four to nine years, PTIC, selling from $1600-$1650, in the paddock. Younger PTIC females made $1035 to $1275.
Young cows with calves at foot made $1100-$1160, while older and mixed age lines made $1030 to $1660. Highlights included ten year old joined Hereford cows with Angus calves in Victoria at the top of $1660, three to eight year old Droughtmaster cows with Droughtmaster calves at Winton making $1450, and five to nine year old Santa cows with Santa calves out of Jericho selling for $1300, in the paddock.
The Welcome Swallow Angus dispersal sale comprising PTIC females, semen and embryo packages received strong online support, with 74 of 348 lots purchased by online bidders.
Click here to view full tabulated results of cattle listings from Friday's AuctionsPlus sales.