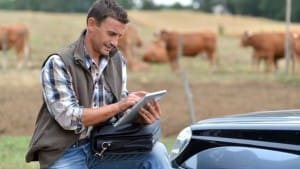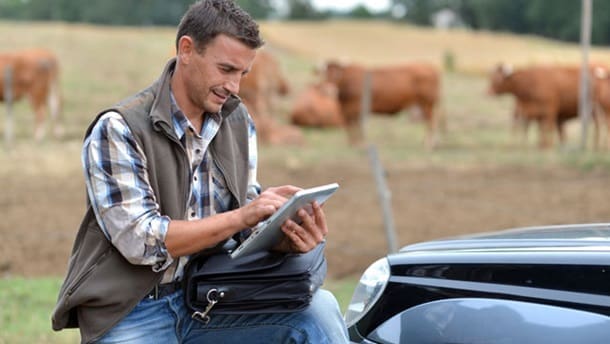 Numerous "buy, swap and sell" groups for livestock have emerged on the world's largest social media network in recent years, providing a new free, unregulated market for livestock transactions.
"It is phenomenal, the amount of stock now being sold direct," says Kerrilyn Salmond, who moderates the "Livestock buy and sell Queensland" page, one of several Facebook groups now allowing people to list livestock for sale in Australia free-of-charge.
The closed group has grown from zero members to 12,816 members in just over four years.
"No agents fees, commissions, yard fees, transport costs to sale – it is a win-win for the producer and the buyer," she said.
Similar Groups have formed along national, state and regional lines across Australia, with some focusing on specific breeds.
It is difficult to judge how many cattle or sheep are being transacted through these channels because the deals occur behind closed doors.
However several of these groups have thousands of members, and, like "Livestock buy and sell Queensland", their memberships are growing in number.
When Beef Central spoke to Kerrilyn this week, she had a queue of more than 200 new members awaiting her approval to join the online community.
The type of livestock being advertised typically range from very small one to two head offerings suitable to hobby farmers or lifestyle blocks right up to significant commercial lines of stock.
Earlier today for example you could buy a line of seven decks of PTIC Brahman cows from north Queensland or various lines of 20 to 30 crossbred heifers on the Darling Downs, listed from $430 to $540 per head.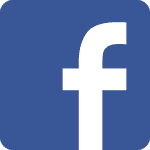 Facebook has actively encouraged the creation of 'buy, swap and sell' sites in recent years, rolling out special features that make it easy for groups to establish and easy for users to post ads with prices.
In the process the social media giant also appears to be capturing more and more of the classified advertising activity that has previously been the bread and butter of newspapers and more recently online businesses such as eBay and gumtree.
Facebook does not currently charge for advertising in these groups, but there is speculation that as it comes to capture a more dominant share of online transactions within its own network, at the expense of existing paid classified businesses, it will inevitably look to "monetise" the transactions occurring within Facebook (see this recent news.com story)
While free advertising is the clear attraction in listing on Facebook's growing proliferation of 'buy, swap and sell' sites, the lack of protection when deals go wrong is the obvious downside.
Unlike paid channels such as AuctionsPlus where offered stock are independently assessed to confirm they are what they are advertised as, and rules and processes exist to protect buyers and sellers, there is little direct recourse for people who don't get what they pay for via a free Facebook listing.
Facebook itself does not become involved in transactions between buyers and sellers.
Its terms and conditions stipulate that buyers and sellers are responsible for what happens in a Facebook sale group, not Facebook itself, as this Facebook notice states: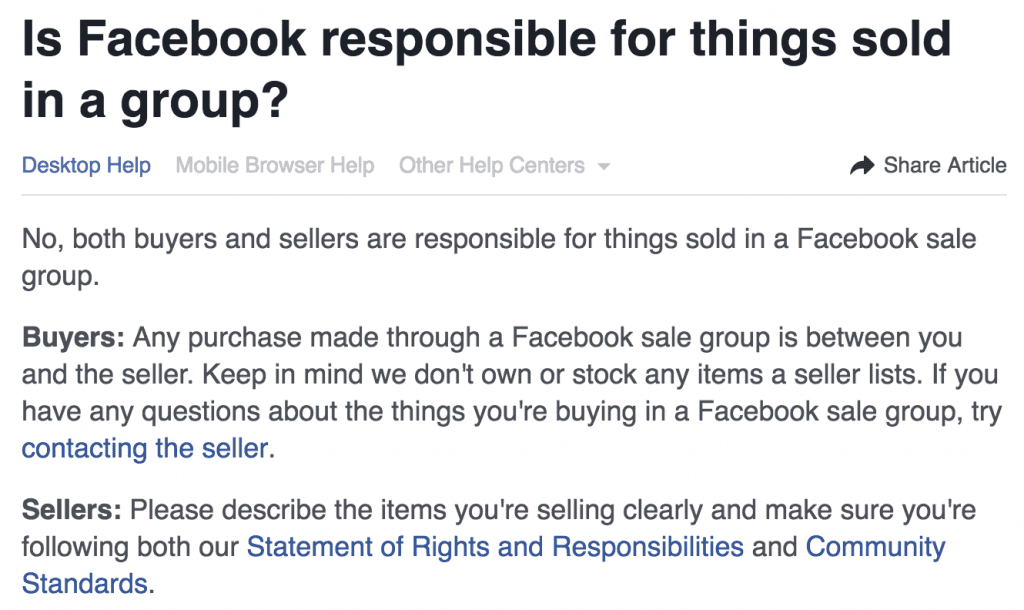 Administrators of each group usually set their own rules and can choose who to let in and who they ban.
Some sites have detailed rules. Livestock buy and sell Queensland simply operates under this concise, straight-forward advice: "No rules, just play fair, be respectful and NO continual bumping of ads."
Kerrlyn Salmond explained to Beef Central that she doesn't see her role as "playing Facebook police".
However, she actively moderates the site, and is quick to block spammers or anyone who harasses anyone else.
"I don't want to be the Facebook police, we are all adults," she says.
'We're adults, play fair basically'
"I am just there if someone makes some genuine complaints about someone harassing them, then we will delete them because there is no call for that.
"I don't see that I have any authority as such, I am just there to facilitate the site and to make sure it is a clean site.
"It just comes down to common sense. We're adults, play fair basically."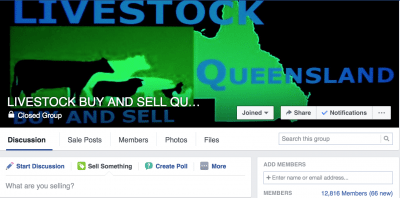 Kerrilyn said vendors removed listings once their livestock were sold and most advertised stock traded hands very quickly.
"There are huge amounts of sales," she said.
"I don' t have a dollar figure because we don't see what they go for.
"But a lot of posts that go up there, they are flat out being there for 24 or 48 hours before they are sold."
She said it was up to people to list their own prices on stock, and ultimately the market would decide whether their pricing was reasonable or not.
There had been examples in the past where individual livestock agents had criticised some vendors for the pricing they had listed on stock, telling them that their prices were not accurate, however Kerrilyn said that as a free site, it was up to people to list their stock at any price they wished. The marketplace would ultimately determine if or not their price was fair.
She estimates that she spends a couple of hours a day moderating the site, a task not helped by substandard internet connection and mobile reception on her property, which is just 20km from Rockhampton.
It is all unpaid, but she says it is a labour of love.
"I am off the land, I have cattle, sheep and poultry myself, and all of my friends and family are rural," she explained.
"Farmers have gone to hell and back, and I just think it is a great way for them to sell something, there are no agents fees, there are no transport costs to sale.
"On the most part the feedback is very positive, and it is particularly useful for people on smaller blocks who find the whole process of selling in saleyards daunting.
"It is a big co-joined community, a lot of people on there know each other, and it is also a great place for new people coming into the industry to ask questions, people genuinely do want to help others."
She said as the page continues to grow she will seek assistance from other moderators to help its daily management requirements.