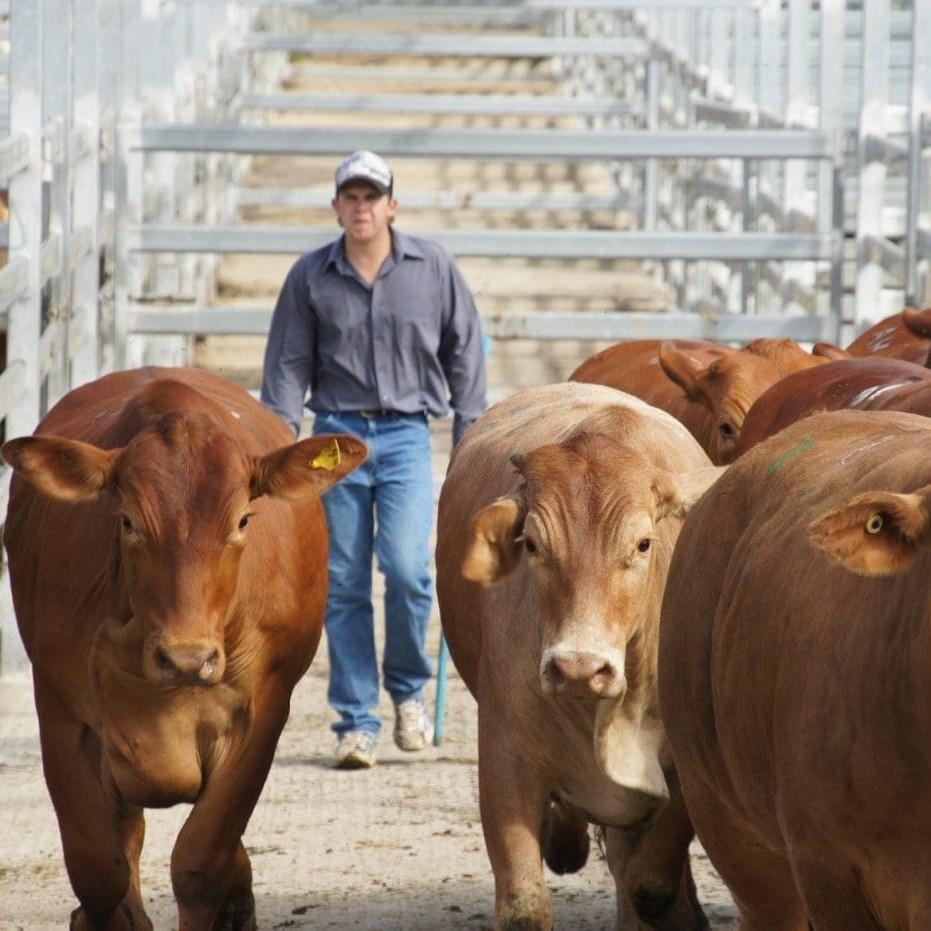 There was a big spike in the Eastern Young Cattle Indicator yesterday as a result of the impact of heavy rain and road closures across the east coast on the saleyards system.
The EYCI shot up to 324.75c/kg yesterday, a rise of almost 12c over Friday's figure of 313c. There was no EYCI figure recorded on Monday, due to the Australia Day public holiday.
The view among NLRS staff spoken to yesterday was that the rise was due solely to the extreme shortage of cattle in the saleyards system, rather than any seasonally-driven change of sentiment among buyers and sellers.
The impact was clearly shown in the numbers of cattle on which the indicator was calculated yesterday (the EYCI is the seven-day moving average price for C2 & C3 vealers and yearlings at major cattle markets in NSW, Victoria & Queensland).
Yesterday's EYCI was built on about 5000 head of saleyards cattle meeting these descriptions, in contrast to Tuesday last week when the number was above 13,700 head.
A number of sales were cancelled in southern Queensland and northern regions of NSW yesterday due to rain, and among those that went ahead, numbers were dramatically down. Scone yarded only 160 head; Gunnedah just 74 head, down from 1600 a week earlier; and other NSW sales including CTLX at Carcoar in the Central West, which drew 3200 and ended with 2600, were also affected.
This morning's Dalby sale saw just 520 cattle yarded, down from 4011 last week.
Cancellations yesterday included Inverell and Warwick.
The Roma store sale yesterday saw numbers fall dramatically due to wet weather and road closures from drawing areas to the north and east. Ultimately only 1215 head were yarded, compared to 4500 last week.
Follow-up now key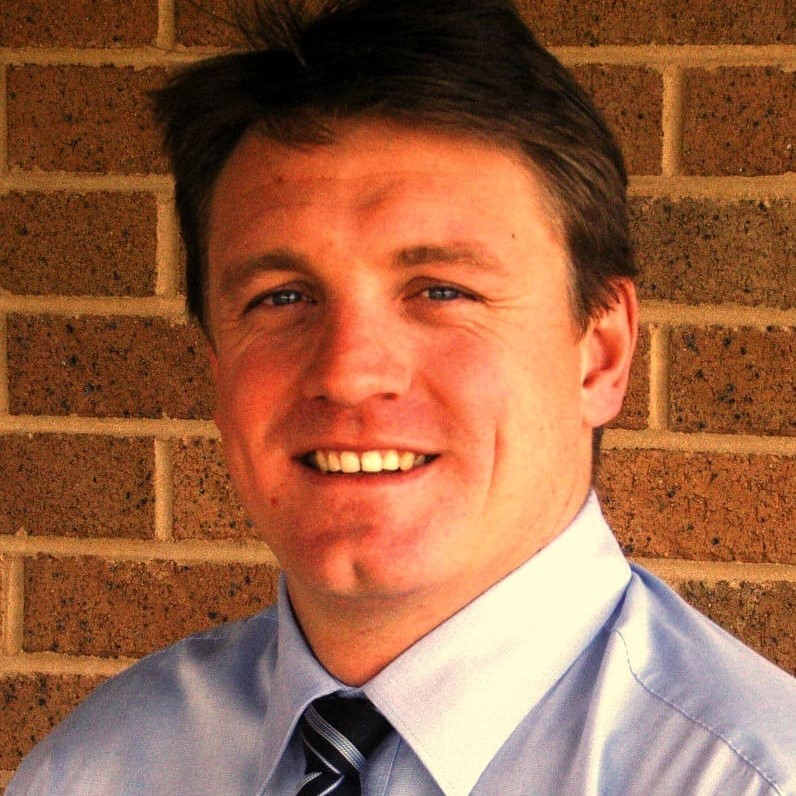 MLA chief analyst Tim McRae said while the big rain event had put a somewhat different complexion on the season for those fortunate enough to receive good falls, the impact was much less in areas further west.
"The benefit cut off pretty quick in areas further off the coast, and for those producers, conditions are still poor," he said.
"You only have to look at those large areas of western Queensland that have handled a lot of cattle over the past two years, that have received nil or very little rain benefit so far."
Mr McRae said 2013 was now shaping up more like a typical year, where there are some areas that are advantaged by rain, and others that are still doing it tough.
"Provided there is some follow-up over the next month or two, the consolation now is that producers in areas that have received some benefit could be looking to buy cattle to finish-off, while those that missed out will be happy to sell them."
Mr McRae felt that there had now been enough rain across northern NSW and eastern/southern Queensland to get producers through to the autumn, and potentially put a little more 'backbone' into the store market.
"But looking at the three-month weather forecast, it is still looking below average for many areas," he said.
"One good rain event does not make a season – but it can certainly start one."
"But at this point, it appears there are more areas that still need fill-in rain, than those that don't," he said.
One of the surprises in last week's widespread rain event was the lack of market movement, in anticipation of the change.
"Normally with a well-predicted and widespread rainfall event like this, the market jumps ahead, to beat the fall. But there was little or no evidence of that last week.
"To me that was reflective of just how dry things had become, and the general sentiment in the market. Nobody was prepared to take the punt because things were deteriorating so quickly. The general feeling was, 'Let's see the rain first'," Mr McRae said.
Positive influence on light cattle at Roma
Rod Turner from Landmark at Roma told Beef Central this morning he believed the rain did have a positive influence on young cattle prices at the centre yesterday.
"It was very noticeable, there were a lot more mum and dads on the job here trying to buy some more cattle," Mr Turner said.
"The little lighter heifers, 250kg, were 20-30c/kg better, and 250-300kg steers were probably 7c better."
Mr Turner said road closures had prevented a number of normal buyers from attending yesterday's store sale, which had prompted Landmark to hold back one consignment of 250 steers from western Queensland until tomorrow's prime sale, in the hope heavy feeder buyers will be able to make it through for that sale.
The Warrego Highway which connects Roma to the east remained closed at Chinchilla due to floodwater this morning, but agents remain hopeful the road will be opened prior to tomorrow's prime sale, where 1200-1400 head are currently booked.
Mr Turner said rainfall from the monsoonal low triggered by Tropical Cyclone Oswald stretched west beyond Roma as far as Mungalalla and Begonia, where around 25-30mm was recorded.
Areas further west that missed out were starting to look grim.
"Winton, Longreach, Charleville, and Quilpie and Eromanga are starting to get very dry," Mr Turner said.
"Some places have only got weeks left, some might have a month or so left, and surface water is becoming a problem."
Mr Turner said he expected to see yardings increase at Roma for the next two to three weeks, as producers who had been holding off in the wait for rain made a decision to sell, before numbers settle back down to a level of 4000-5000 head per week.
Boost in confidence for NSW
In New South Wales, Tony White of Gateway Livestock , Dubbo, said that like in Queensland, areas to the east of NSW such as coastal regions, the New England, Moree, Tamworth, Gunnedah and the Hunter Valley had registered good falls, while the western half of the state had largely missed out.
Mr White is currently feeding weaners with hay and pellets due to dry conditions on country he owns and leases near Dubbo. While Dubbo itself measured 50mm, Mr White's properties recorded 25mm and 6mm respectively.
Mr White, who also serves as the executive officer of the Australian Livestock Markets Association, said that while the rain had been very disruptive to the supply of cattle to market, it was creating a positive vibe for the store end of the market.
"Certainly it would be giving people a boost in confidence," Mr White said.
"The pattern has gone from very hot and dry to a feeling that there is rain at least somewhere, that is the thinking that is out there."
He said the heavier end of the market remained fragile, due to the high dollar and the reasonable supplies of grass and grainfed cattle available to processors.
Fodder availability on the western side of New South Wales was also becoming critical, he said, with much of the hay grown last spring already fed out, and cotton seed becoming harder to obtain as some gins insist on selling in minimum of quantities of 500t.
He said there was already evidence of agents looking to buy restocking cattle into the eastern areas of the state that have received rain which would help to boost the store market.