Buyers from four states purchased all 1500 one mark EU weaner cattle, in a unique special store sale at Barnawatha in Victoria on Friday.
Ray White Albury held the special feature store sale on behalf of Bruce Newsome, from drought ravaged Deep Water near Gen Innes.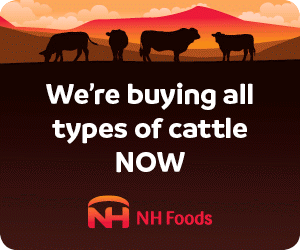 The cattle were well bred EU credited and in plain store condition.
Interstate buyers dominated the bidding to see the offering sell to a top $820, the average weight for the first pen of 76 steers weighed 219kg. It was Mr Proctor who purchased the steers through Brian Unthank Rodwell on behalf of a local restocker
The third run of 115 steers weighing 178kg made $655 or 3.67c/kg and were purchased by agents from South Australia
Volume buyers included Ashely Braun of Pinkerton Palm Hamylon Stean from Naracoorte South Australia, who put several drafts of heifers together paying a top price of $700 for the lead pen of 76 heifers weighing 228kg.
Another run of heifers weighing 171kg sold to Pinkerton Palm Hamylon Stean (PPHS) for $564 the equivalent of 324c/kg.
Manager of Ray White Albury James Brown said the decision to hold this special sale came quickly considering the deteriorating conditions. "With the 1500 cattle lined up here all from one vendor, certainly drew interest, and strong demand from the local area and interstate, with 30% of the offering going back into South Australia."