Yarding 5745 Change 395
Dubbo sale commenced on a cheaper note but strengthened as the sale progressed.
Numbers lifted by 385 for a yarding of 5745.
Dubbo continues to consistently yard good numbers with some wondering when they are going to start to run short.
It was a fair quality yarding with some good runs of well finished trade cattle and feeders coming off crop or grain. There was also some well finished grown steers and heifers along with good numbers of cows both in top condition along with good numbers in plain  condition.
There is still good numbers of young cattle lacking finish throughout the yarding as the selloff continues. The cattle were sourced from Brewarrina Bourke Narrabri Come By Chance Dunedoo Walgett Mudgee and local districts. All the regular processor buyers were present however a couple of restocker orders and feeder orders were absent though there was a fresh buyer from Echuca operating on cows.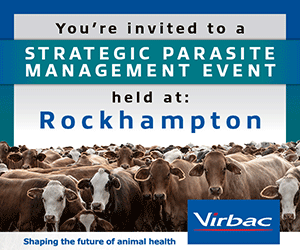 NLRS advises the young cattle to the trade were firm for most and 8c cheaper for some with prime steer vealers selling from 314c to 330c/kg. The prime steer yearlings sold from 288c to 326c to average 314c while the prime heifer yearlings sold from 255c to 312c/kg.
Feeder steers were 3c cheaper while the feeder heifers were 10c/kg dearer. The feeder steers sold from 252c to 338c with the good number of steers weighing between 280kg and 330kg averaging 310c while the medium and heavy weights averaged 319c/kg. The feeder heifers sold from 244c to 317c with the good numbers weighing between 330kg and 400kg averaging 294c/kg.
Young cattle to the restockers commenced on a much cheaper note but gained momentum as the sale progressed finishing 7c to 15c/kg cheaper. The young steers sold from 206c to 330c with the lightweights weighing less than 200kg averaging 256c while the heavier calves weighing between 200kg and 280kg averaged 290c/kg. The young restocker heifers sold from 120c for very plain rough calves to 269c for good quality Angus calves in fresh condition. The good number of heifer calves weighing less than 200kg averaged just 192c/kg.
Grown steers were 17c dearer with few to compare to in the previous sale with the prime medium weights selling from 309c to 331c to average 323c/kg. The few grown steers to the feeders sold from 230c to 333c/kg. Grown heifers were also dearer with the better types selling from 278c to 315c/kg. The plainer quality and plainer conditioned heifers to the restockers sold from 90c to 208c/kg.
Plain conditioned cows to the processors were 10c cheaper while the better cows were 1c to 4c/kg cheaper. 2 score cows to the processors sold from 110c to 210c with the good numbers over 400kg averaging 191c/kg. The better 3 and 4 scores sold from 180c to 291c for a single C muscle Limousin cow. The prime heavy weight cows averaged 257c/kg. Cows to the restockers sold at almost firm rates selling from 120c to 200c/kg. The feeders purchased a load of cows paying from 219c to 230c/kg for cows in more forward condition.
Bulls were dearer with the good heavy weights selling from 230c to 270c to average 260c/kg. Young bulls to the restockers sold from 152c to 250c/kg.
For full NLRS sale report click here